Well, kinda. It's supposed to be Fall around here, but Summer apparently didn't get the memo. It's September and yesterday was a sweltering 90-something degrees. Really, Summer?! You have overstayed your welcome. Oh, well. This wonky weather won't keep me from getting giddy about Fall. I can't wait for sweater (and boots and scarves) weather. I LOVE Fall. One of my most favorite things about Fall is watching the leaves turn from green to gold. Do you have that kind of time, like I do?
For this month's Feature Friday, I'm focusing on some fantastic Fall DIY projects. Let's take a look.
*Please pin these images from their original sources. Thank you!*
Ann from One Sutton Place shows you how to make gourds beautiful with gel stain:
Monica from Crafty Nest shows us how you can use a power drill to carve your pumpkins! This is definitely up my alley, don't you think?

This beautiful leaf artwork was made by one of my Haven gal pals, Chris from Just A Girl Blog: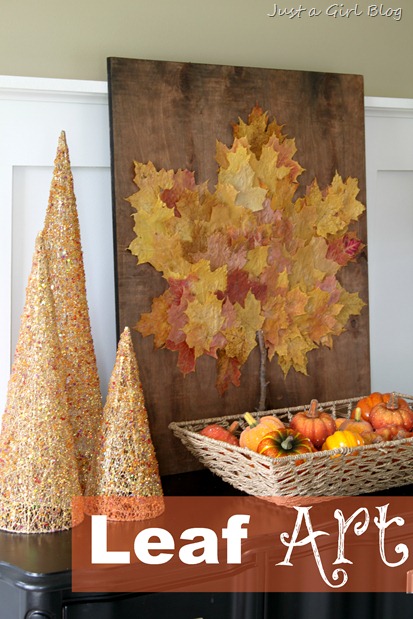 Dan from LiveDan330 teaches you how to transform a regular ole tree branch from your yard into these beautiful tea light candleholders: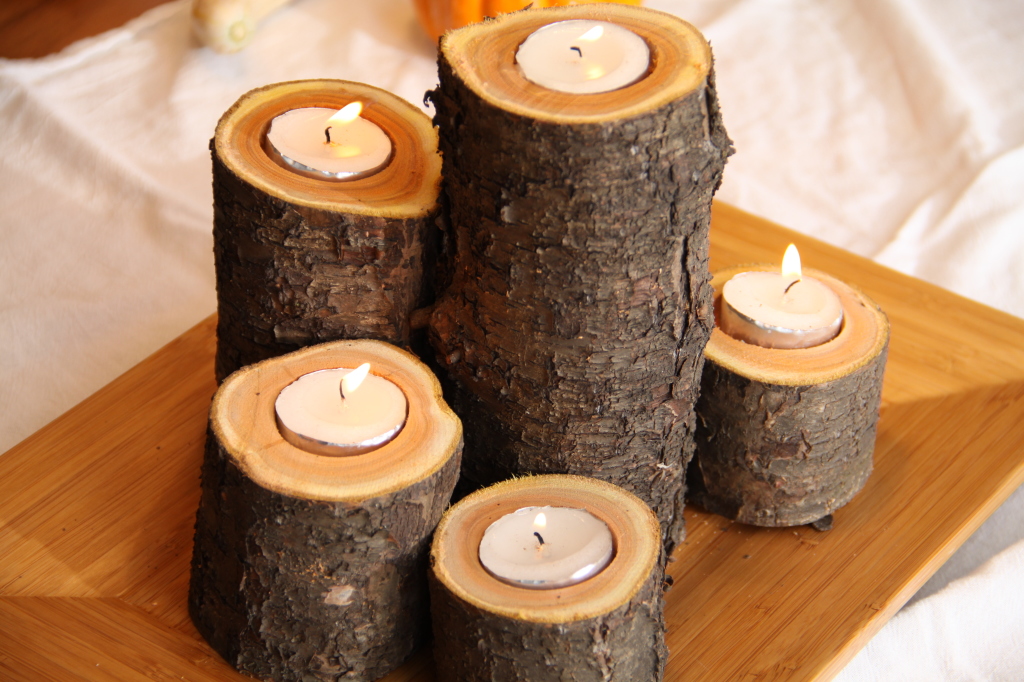 And finally, the ladies from Hello Lucky made this beautiful leaf bowl using faux leaves, mod podge, and a balloon:
Don't these awesome DIY projects get you into the mood for Fall? Are you still sweating it out in September, like me? We can shoulder the misery together. Until then, happy Fall, y'all!