*****This giveaway is closed. The winner (entry #13 FromMrsToMom) has been emailed.*****
'Tis the season to be giving… fa la la la la, la la la la!
Hi friends! I've got another giveaway opportunity for you! I sell subway style destination prints, 8×10 prints, oversized wooden ruler growth charts, and more in my Etsy shop and I'm offering one lucky winner a $100 gift card!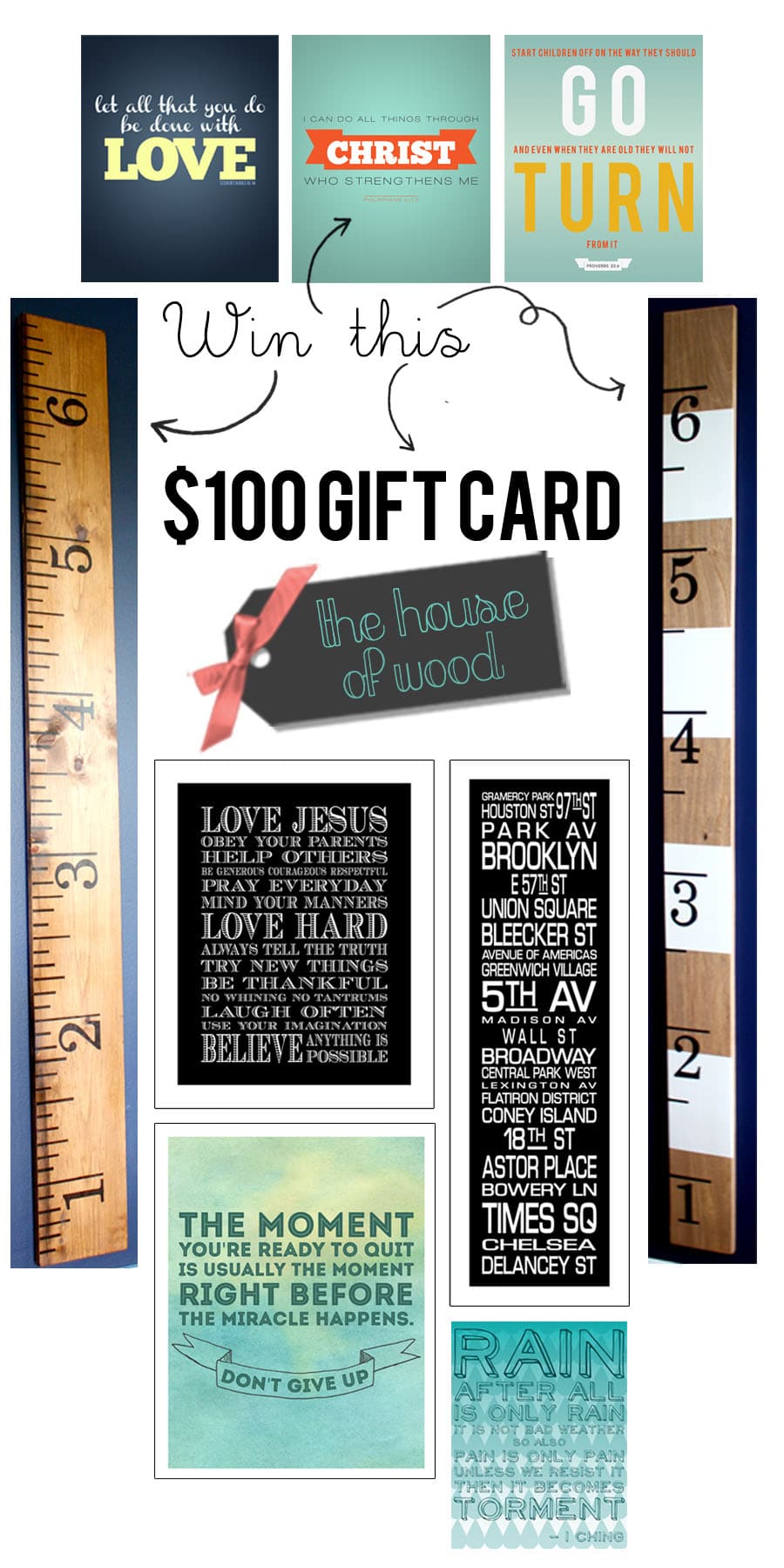 Enter using the Rafflecopter widget below. Give it a chance to load – if you're having issues, just refresh the page and it should come up. This giveaway is open to US residents only and the winner will be announced on Christmas Eve, Tuesday, December 24th, 2013.
Good luck and Merry Christmas!