Happy Fall, y'all! I can't believe it's already September and Autumn is (supposed to be) well on its way. Though it's still a balmy 80-something degrees here, that isn't stopping me from getting giddy about Autumn! Sweater weather, cozy fireplaces, the smell of crisp, cool air, and the breathtakingly radiant display of the changing leaves… ahhh, I love this time of year!
This means it's time to redecorate for the season (especially since we're expecting a lot of company in the coming months, with Eggroll #2's impending arrival)! I've been digging white pumpkins, fiery wreaths, gilded gourds, amber leaves and branches in vintage vessels, burlap buntings, and wheat sheaths lately and I've gathered a few inspirational images to get the creative juices flowing.
Take a look at these gorgeous Autumnal wreaths:
And these Autumn-inspired vignettes: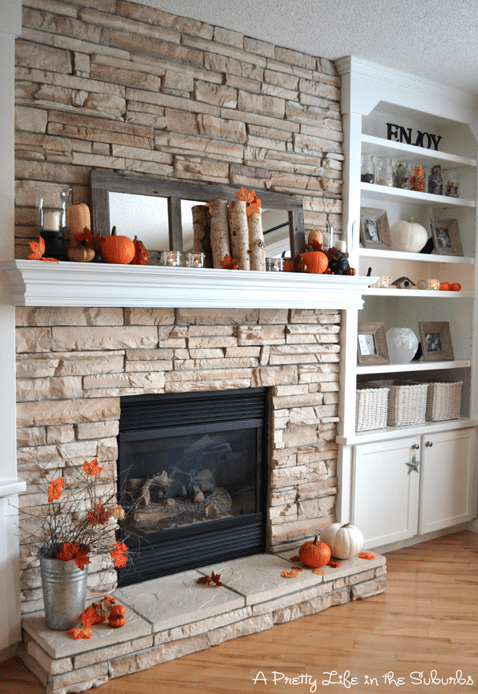 via A Pretty Life in the Suburbs
So gorgeous, right? I can't wait to start the season! How about y'all? How are you gearing up for Fall?