Hi friends! I have a special treat for you today. Say hello to my dear friend Marta: culinary school graduate, cookbook author, food blogger, homeschooling mama of twins, fellow Army wife, and all around badass superwoman.
I may be biased, but I'm pretty sure Army wives could rule the world.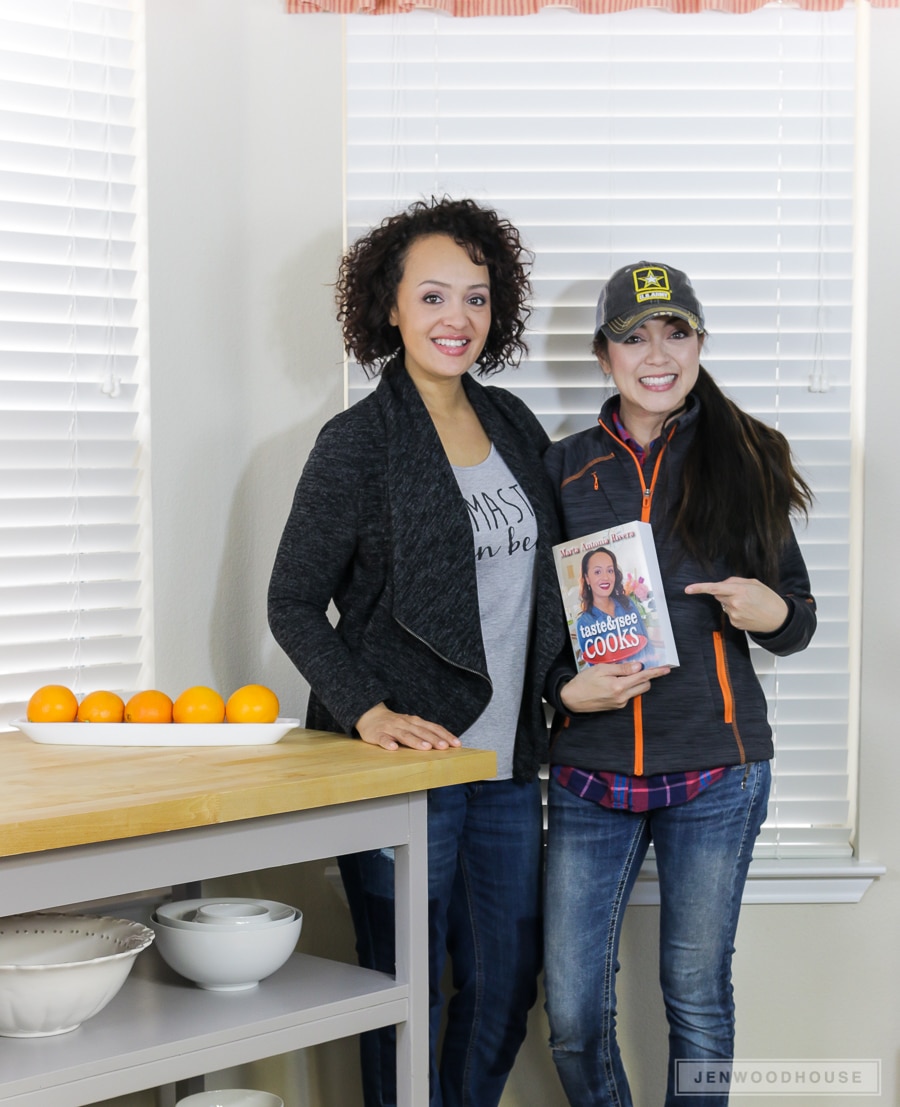 Marta doesn't just bake like a boss, she builds too! Say hello to her beautiful new DIY kitchen island: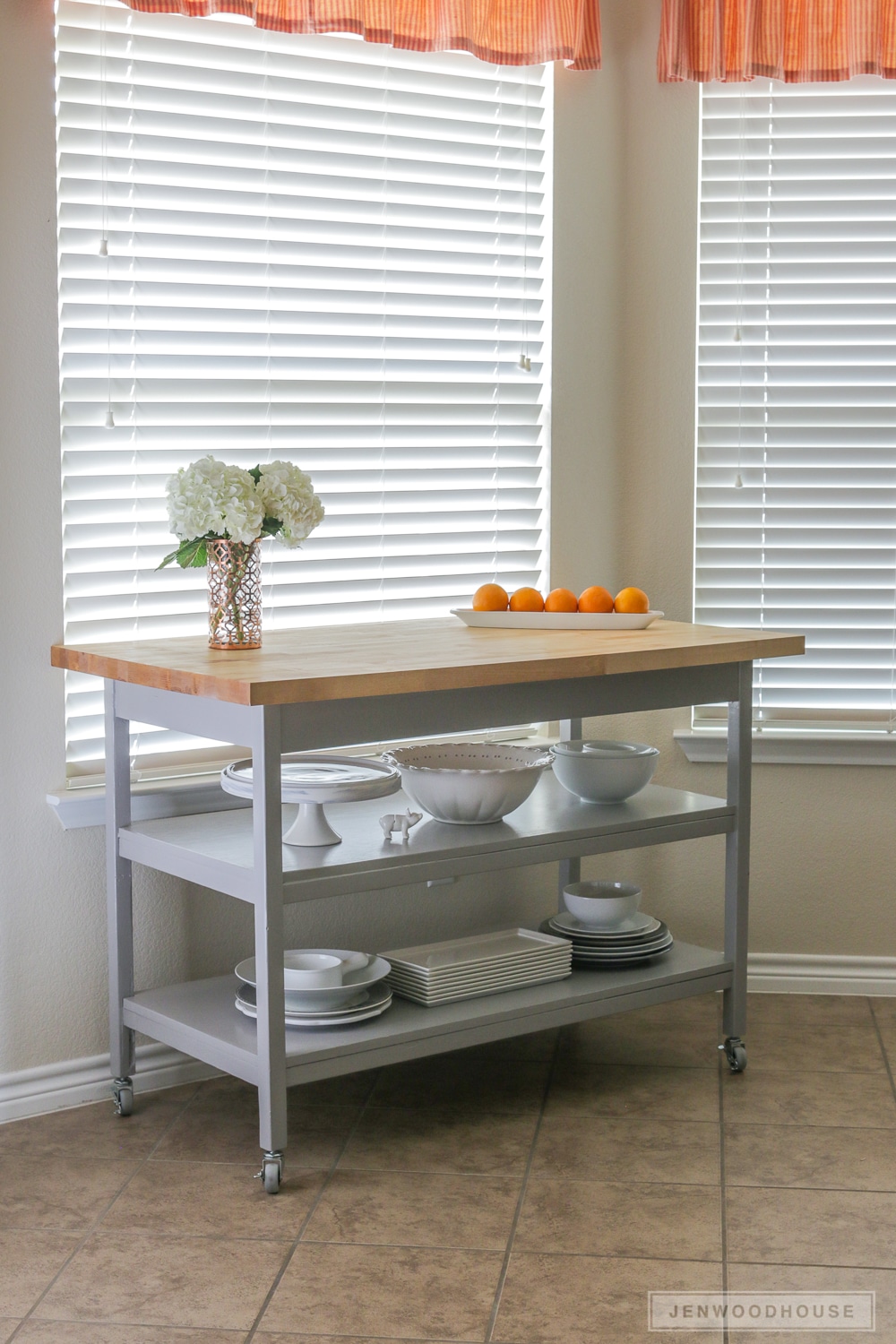 I was so excited when Marta asked me to design a rolling kitchen island for her. She needed a portable backdrop for her food photography. Not only is this island mobile, but it gives her a bit more storage and workspace to style and photograph recipes for her blog, Sense & Edibility.
Isn't it beautiful? She built this in one weekend! I love the soft gray color she chose and that butcher block! What a steal. She found it at Woodcraft for a little over $100 – and it's solid wood.
Marta shares a lot more photos and helpful building tips on her blog so be sure to stop by and see how she built her DIY Kitchen Island.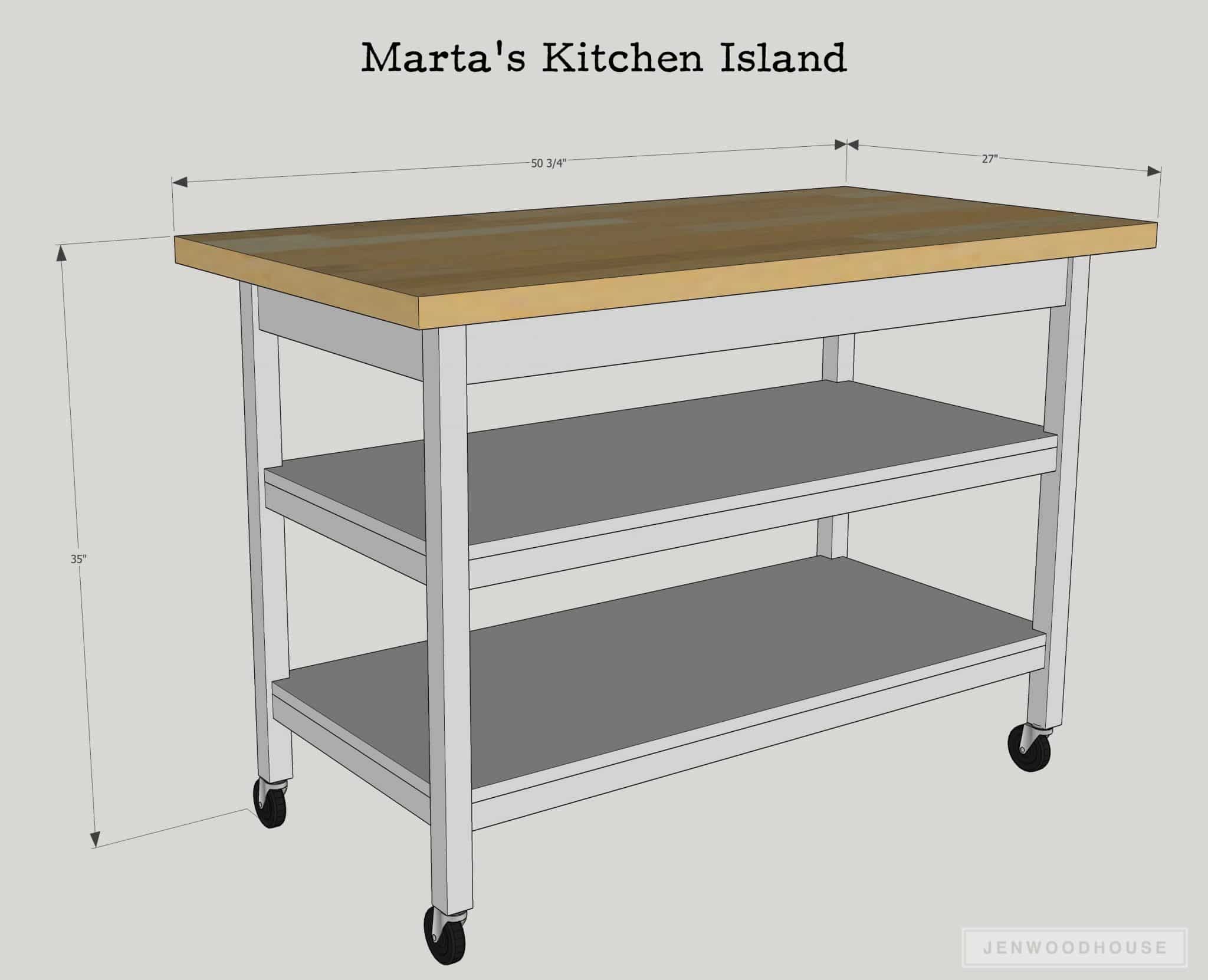 Want to build this Rolling Kitchen Island?
There are certainly some perks that come with having a chef for a friend. One night Marta invited us over for Lebanese cuisine. I looooove Mediterranean food so I couldn't say, "we'll be right over" fast enough. Marta prepared an amazing spread of homemade hummus, kibbeh (Lebanese meatballs), and tabbouleh. I may or may not have had seconds… or thirds, whatever. Don't judge. It's a good thing I wore my stretchy pants that night.
This is my hubby Adam with Marta's hubby Hector. Their bromance is second to none. Would you ever guess we've only known each other for a few months?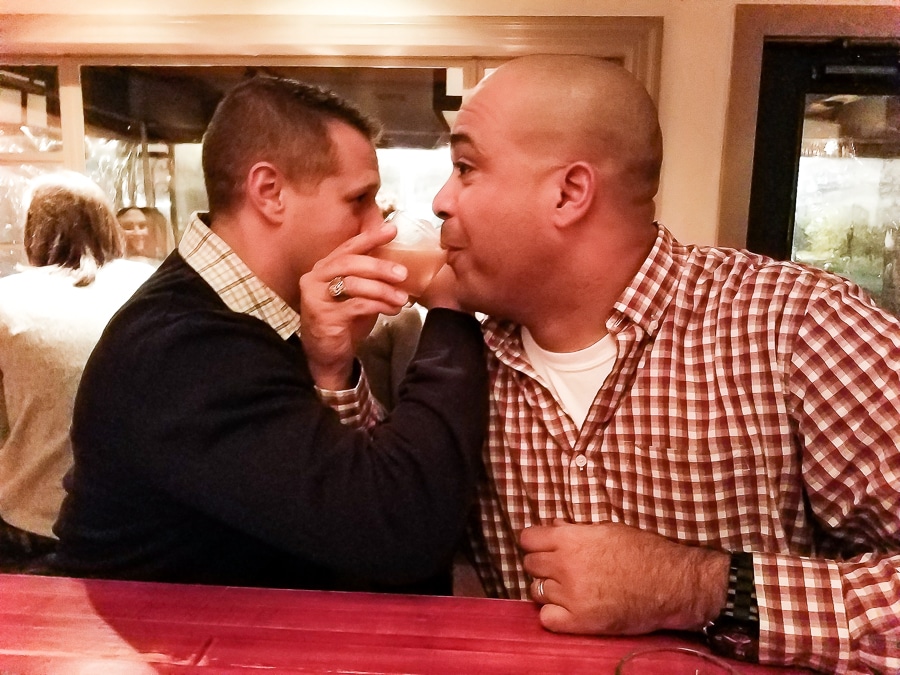 And just to prove that Marta and I were actually there too, here's a photo of the other side of the table: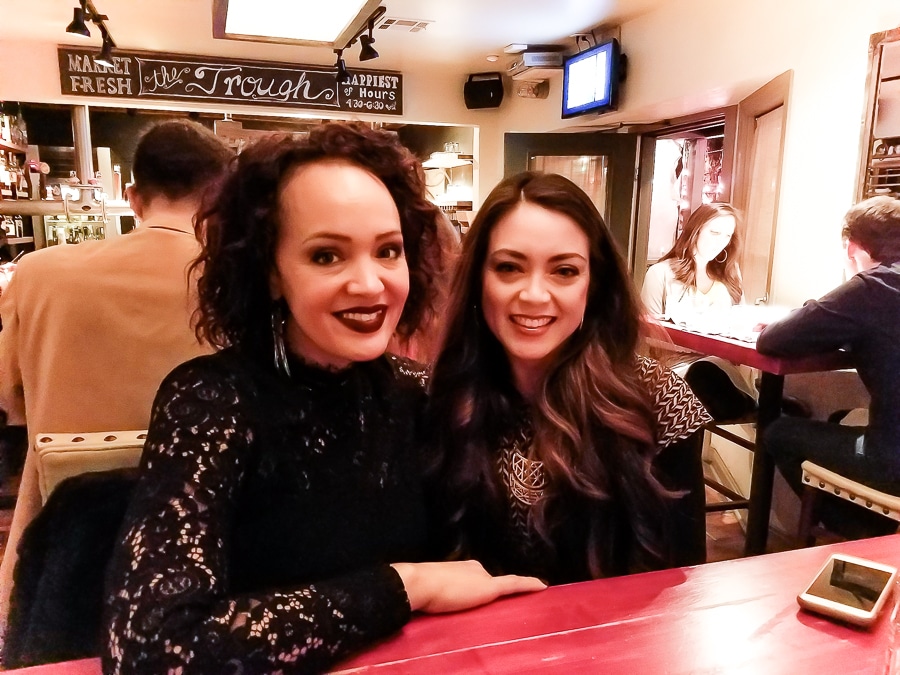 This is how we military families do life. We're often stationed far away from family, so we find family wherever we go.
Last Thanksgiving, Marta and Hector hosted The. Most. Epic. Friendsgiving ever. Feast your eyes on this amazing cheese and meat display. Un-freakin-believable. I'm pretty sure there will be a cheese platter as big as an island for me in Heaven. I mean, really. This is just ridiculous.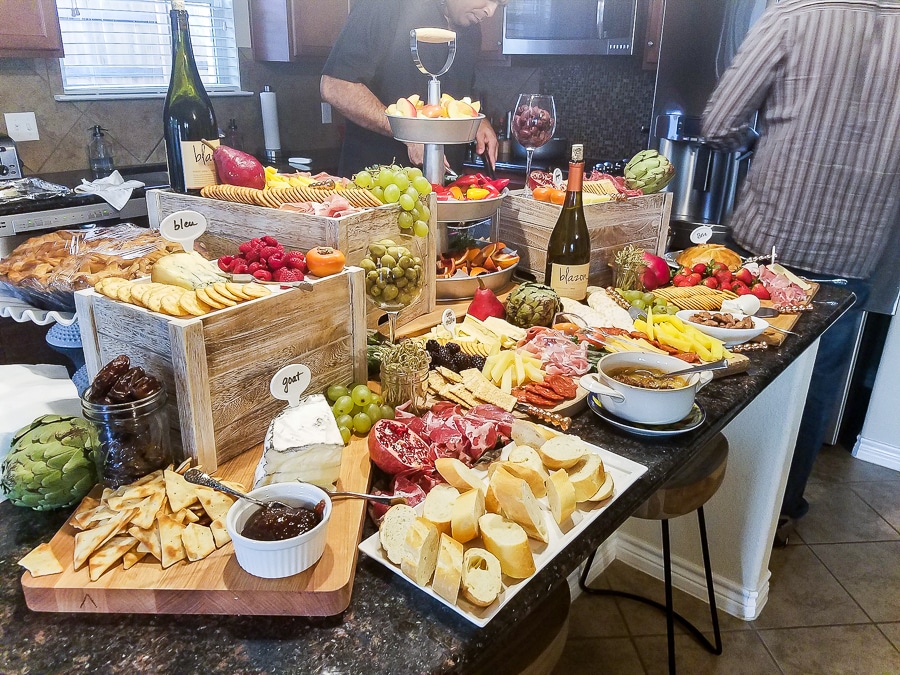 Be sure to download the kitchen island building plans and stop by Sense & Edibility and show Marta some love. She's quite the gifted storyteller – you don't want to miss her post.
Thanks for reading friends! Please PIN and SHARE if you love it!