*Please pin these images from their original sources. Thank you!*
It was a lot of fun meeting aerospace engineer/DIY blogger Jamison from Rogue Engineer at the Haven Conference in Atlanta last month. I first 'met' Jamison online when he built one of the projects I collaborated on with Ana White: the Rekourt Dining Table. Didn't his table turn out beautifully?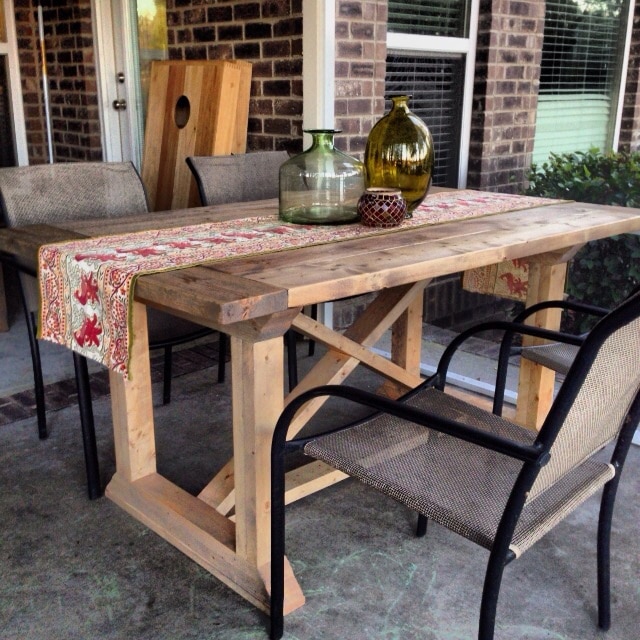 I'm thrilled that he invited me to join him on a Tour of the Blogosphere, where fellow bloggers share a few of our favorite blogs and take you on a virtual tour of the blogosphere, so to speak. Makes sense, right? Okay, then. Here we go!
Jamison asked me the following questions:
1. What am I working on?
I usually have several different projects going on at once, which absolutely thrills my husband. Makes me think of this Ryan Gosling meme floating around:

Ahhh… Ryan Gosling. Just gimme a minute…
Okay, I'm back. Wait, what was the question?
Oh, right! What am I currently working on… right now, I'm building a foyer console for my parents, a printer table for my dad's office (his printer currently sits on the box it came in, which is totally unacceptable), and a dresser and nightstand set for a photographer friend of mine, as well as keeping up with my ongoing projects, like these wood name signs and growth charts, which I sell in my Etsy shop.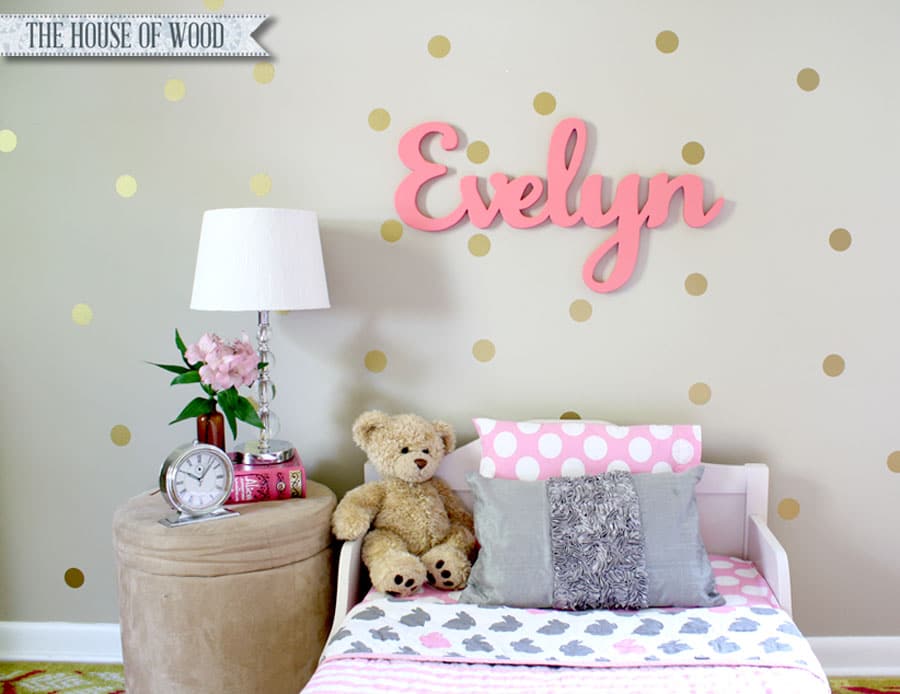 2. How does my work differ from others of its genre?
I create the lion share of my projects from scratch. Though I do enjoy a good repurposed/refinished piece, I am usually most inspired by creating something completely new from a pile of lumber. So many possibilities!

3. Why do I write/create what I do?
Okay, it's gonna get real up in here for a second. This is an issue I really struggle with. So much of my self-worth is intricately and absolutely connected to what I create. Instead of finding my worth and my identity in Jesus Christ (like I know I should, and whole-heartedly believe), I get hung up on my own insecurities. By creating something and saying, "here, look what I made." It's like I'm saying, "I'm worth something now, right? Here is tangible proof that I exist." We all have our issues and this is one I really have to work on. #endtherapysession
4. How does your writing/creative process work?
It usually starts out with a need. For instance, when I built Evie's toddler bed, she was not only ready to make the transition from crib to big-girl bed, but we needed her crib for the new baby. I suppose we could've bought another crib for Liam, but where's the fun in that?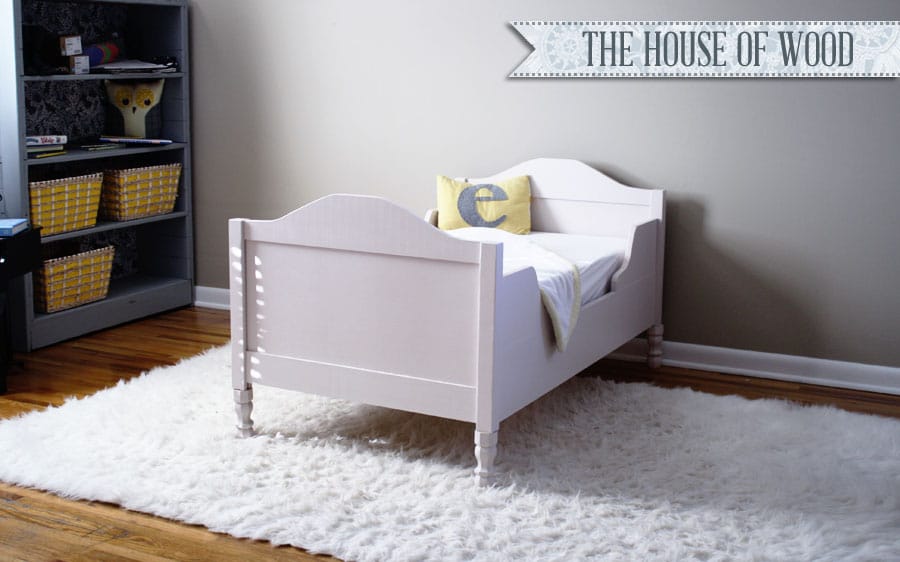 And when the movers wrecked my dining table, I decided to build a new one. I could've just repaired the old one, sure, but again, where's the fun in that?
Enough about me, lemme tell you about these two inspiring and creative bloggers, Kelly from View Along the Way and Brittany from Brittany Makes.
I recently met Kelly at the Haven Conference as well and she was every bit as charismatic, funny, and warm as I'd expected. I just love the beautiful, budget-friendly DIY projects she takes on (along with her dynamo hubby Andy!) and her blog is friggin' hilarious. The girl should do stand-up. Not even joking. But she would be. Telling jokes, I mean. Okay, I, however, should NOT do stand-up. Because I would fall flat on my face. Okay, I'm done. And I'm sorry.
Here are just a couple of her projects that are my favorites:
This is her office, you guys. YOU GUYS. Totally swoon-worthy, amiright? I can see this room in Elle Decor, Domino, House Beautiful, or *insert any other uber-stylish high-end decor mag here.* Those built-in bookcases? She DIY'd them. Yep. Nailed it. That desk? That light fixture? That rug? ERMAHGERD. Seriously?! Gorge.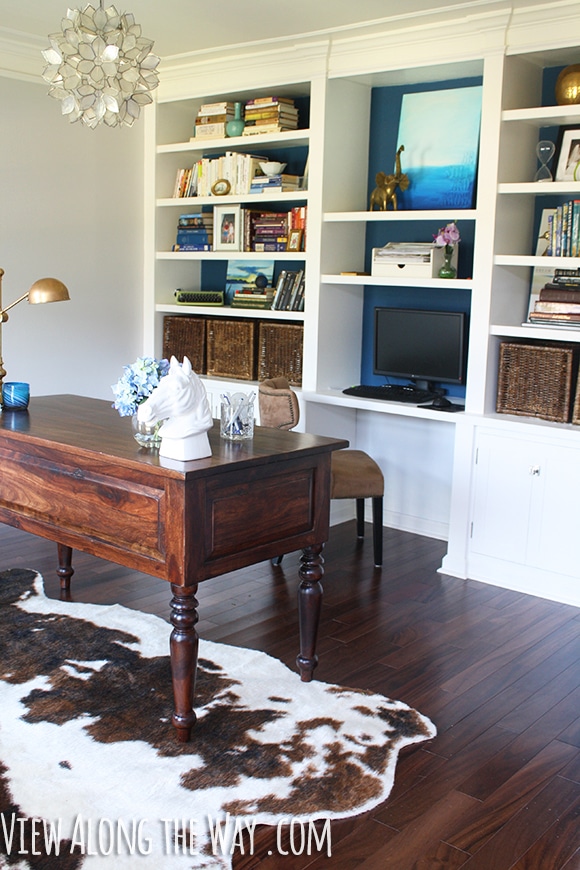 And this is her closet makeover. That wallpaper! That crystal light fixture! That shelving! I want to move in. I'll bring snacks.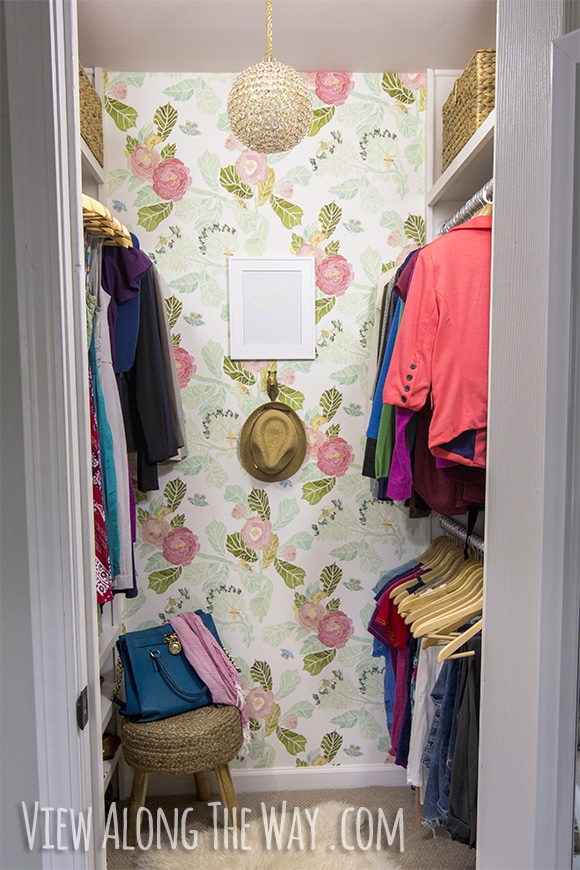 Next up, we have Brittany from Brittany Makes. She's got style for miles, y'all. I wanted so badly to meet her at Haven, too, but she couldn't make it because she was busy, you know, having a baby. No big deal. Some people and their priorities. I mean, really. Pssh.
Here are a couple of her projects that I am totally in love with.
Even though she sold her coral-dresser-turned-tv-console (blasphemy!), it still haunts me in my dreams. Coral + stained top + gold pulls = absolute perfection.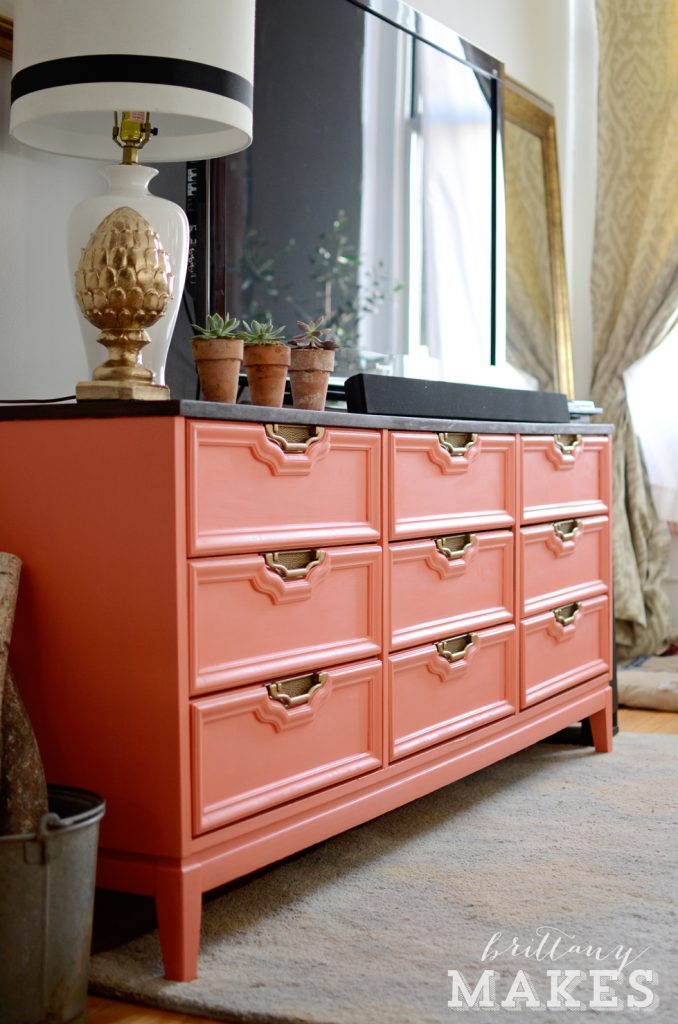 And the office she designed is to die for, but that zebra rug? She DIY'd that bad boy. Shut the front door. She's the jam.
Thanks for stopping by and joining me on this little tour of the blogosphere. I hope you leave inspired! If you don't already, be sure to keep up with Kelly and Brittany; you'll find them on Facebook, Instagram, Pinterest, and the like. Have a great week friends!