I am thrilled to introduce The House of Wood 2019 Creative Team! We're hard at work, bringing you amazing DIY projects and inspiring ideas this year! Get to know these amazing ladies by reading their bios below.  I hope you'll take a moment to check out their sites and follow them on social media, where they share even more inspiring content!
---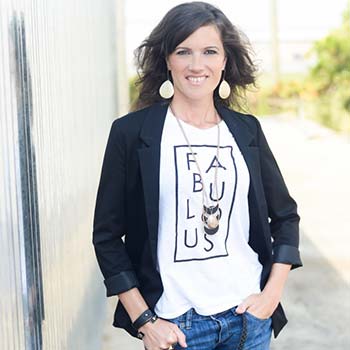 Aniko Levai
Hello! My name is Aniko and I blog over at
Place Of My Taste
. I am a wife, mother, and business owner by day, and DIYer by night. I love all things design,
décor
, and photography, but I also have a passion for cooking, wine tasting, dancing, and creating beautiful things. I am so happy that I'm able to share all of my joys and passion on my blog and now I can share it with Jen's readers as well. I also run
an online shop
and you can find
my photography e-book
filled with tips to achieve beautiful photography and styling. I hope that you'll come visit and find something that inspires you!
Place Of My Taste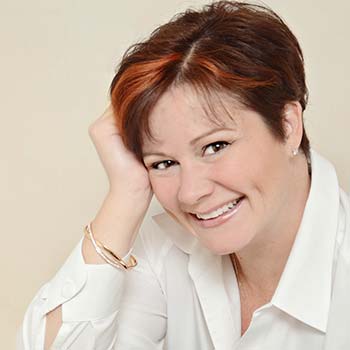 Shelly Shepherd 
Shelly is the creator of the widely popular blog 100Things2Do.ca which features DIY tutorials, craft projects, refinishing, repurposing, and home décor for the 'every man'. Her tongue-in-cheek style and quirky sense of humor has been touted as "charming and down-right funny" (The Londoner) and "promises an entertaining read every day" (Snapd London). Her projects have been featured on other blogs and social media like BuzzFeed, Country Living, Good Housekeeping, Woman's Day, and London's Lifestyle Magazine.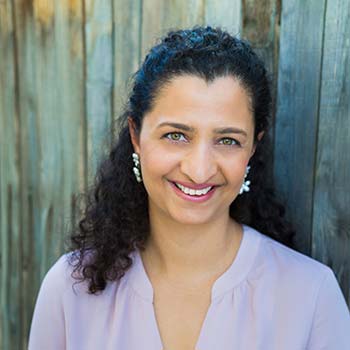 Anika Gandhi
Anika blogs at
Anika's DIY Life
where she documents her DIY adventures and shares inspiration to fill lives and homes with DIY. She loves building and creating home décor projects and has a special place in her heart for woodworking. Starting out 6 years ago, with only ever having held a hammer and a screwdriver, she discovered the world of DIY blogs and power tools and has never looked back. Her goal is to inspire and encourage other beginner DIYers to be fearless, pick up that power tool, and create a home they love by infusing their unique personalities into it.
Anika's DIY Life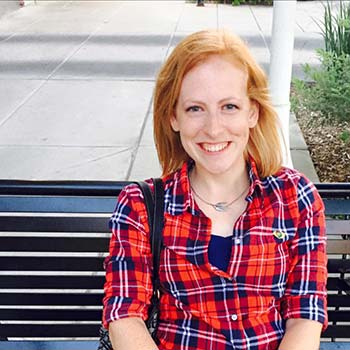 Sheri Kimlinger
Sheri has always found a passion in making and being creative, and has been documenting her projects online at
Hazel + Gold Designs since late 2016. She works in various mediums such as painting, crocheting, woodworking, resin art, sewing, vinyl crafts, and more. When not working on projects, Sheri enjoys spending time with her husband, four children, perfect dog, and ornery cat.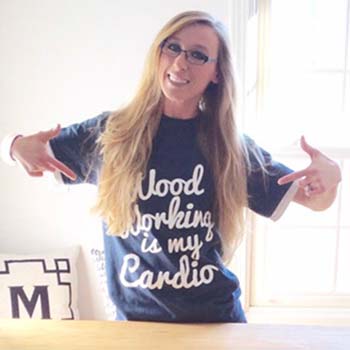 Shara McCuiston

Shara is a math nerd with a passion for do-it-yourself projects, woodworking, and furniture building. She works in a factory by day and in her woodshop by night. She lives in Kentucky with her husband, dog (Lucy Lou), and three cats. Shara started woodworking about three years ago and enjoyed it so much, she wanted to share her tutorials and experiences with others on her blog,

Woodshop Diaries

. When she isn't working, building, or blogging, you can find her daydreaming about her next project or watching reruns of

The Office

. Woodshop Diaries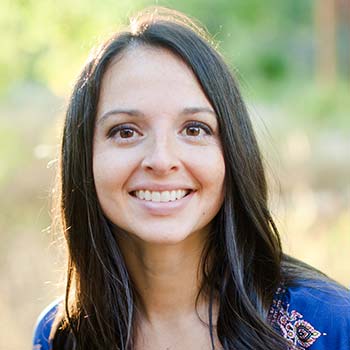 Angie Wilson
Angie Wilson has worked as a portrait and wedding photographer for the last decade, but over the last several years has fallen in love with all things home improvement: renovating, furniture-building, room-updating, and home projects. She lives in northern Colorado with her husband Jim and four children, loves searching for new recipes, traveling, the process of creating, studying art history, running 5K races, and family movie nights with popcorn! Currently, she continues her work as a photographer and mom of four, and loves to share her projects on her blog, House Becoming Home