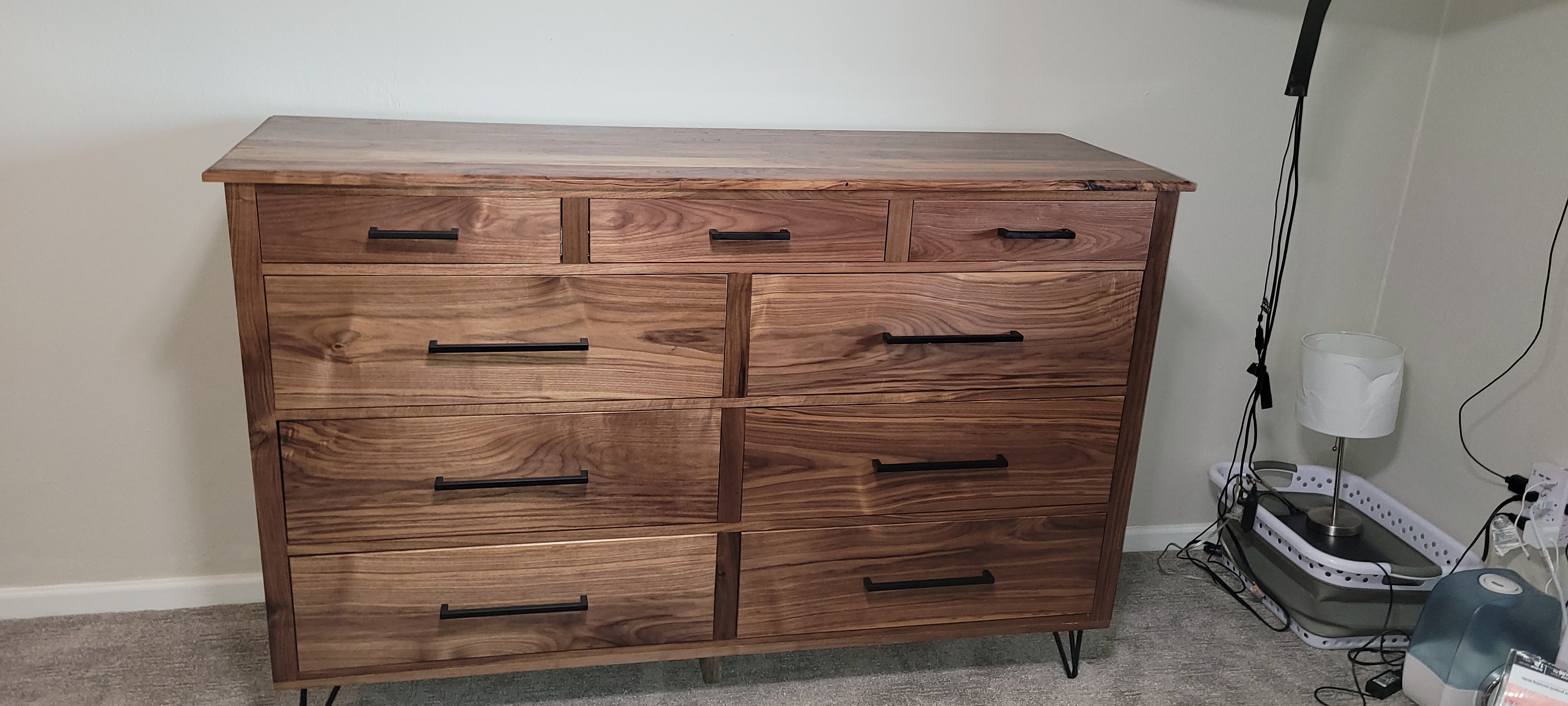 Submitted by Ryan Roy
Estimated Cost: $1500
JenWoodhouse.com Plan Used: 9 Drawer Dresser
About the Project:
Built the dresser out of walnut, used larger single handles and 4″ hairpin legs. Carcass is walnut mdf. Top is sold walnut boards edge glued. Started in January 2021 and completed November 2021. Difficultly was a 5.