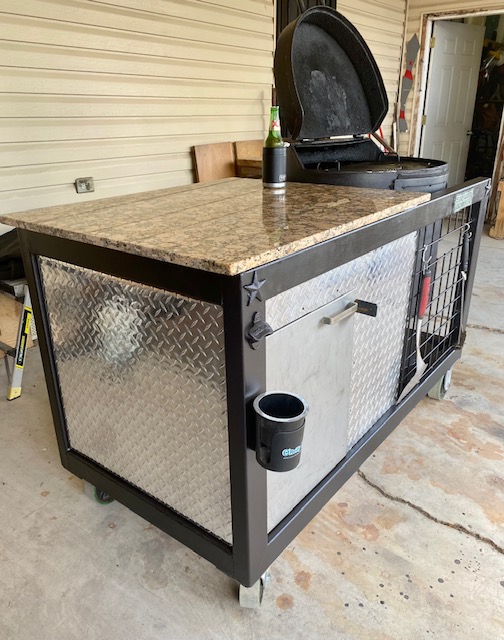 Submitted by Tito Nieto
Estimated Cost: $600
JenWoodhouse.com Plan Used: Kamado Grill Table
About the Project:
Started in early August of 2021, I used left over material for another project. I used 2×3 steel tubing for the frame, stainless steel doors salvaged from an old gas grill, diamond plate 1/16 aluminum for the sides and a granite countertop for the table, the table is 60 inches long, 30 inches wide, and 43 inches high. My BBQ pit is homemade similar to a green egg. It was all welded with a 110-wire feed welder and bent the diamond plate with a 30-inch Harbor freight brake I modified. Overall, a great project it took all my skills to complete build.