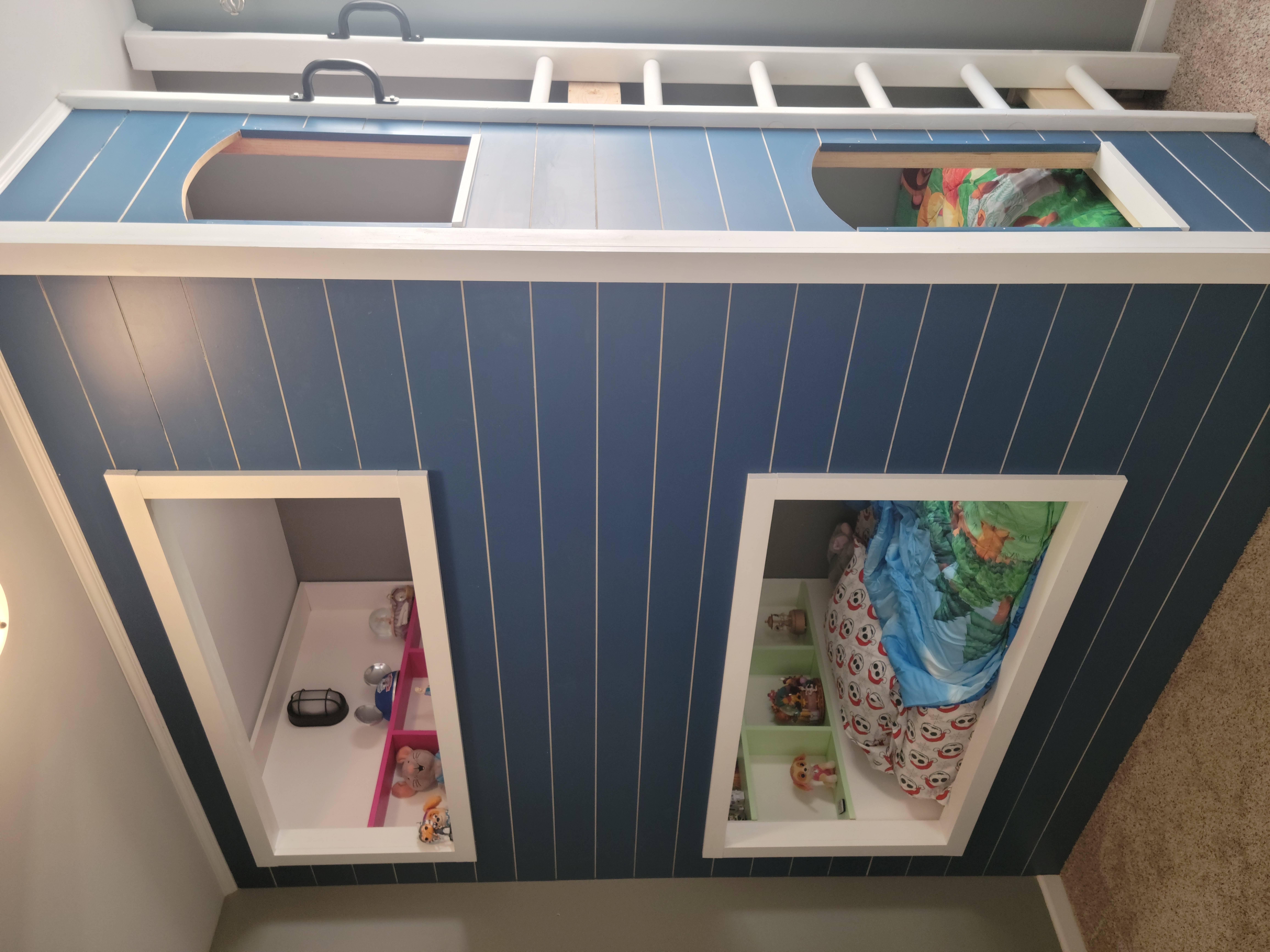 Submitted by Michael R Cunnings
Estimated Cost: 1,250
JenWoodhouse.com Plan Used: Bunk beds
About the Project:
We built the bunkbed that Jen designed, but we made some modifications. Some were made out of necessity, as we have higher ceilings, others design choice. We put grab bars in on the ladder, and considered slide rails. We also used 1.75 inch dowels on the ladder, a corner trim. Each girl selected her own color for the inside of the wood slats, and we painted the shelves white and used their color choice for accents. We added a top to each shelve to give it a more finished look. Also used a nice grade poplar for all the trim work. We added a crown molding at the top to make it look more level with the ceiling. I took one day to precut all the lumber, built the framing on day two, did the clading and window frames / trim on day three and day four was filing holes and touchup.