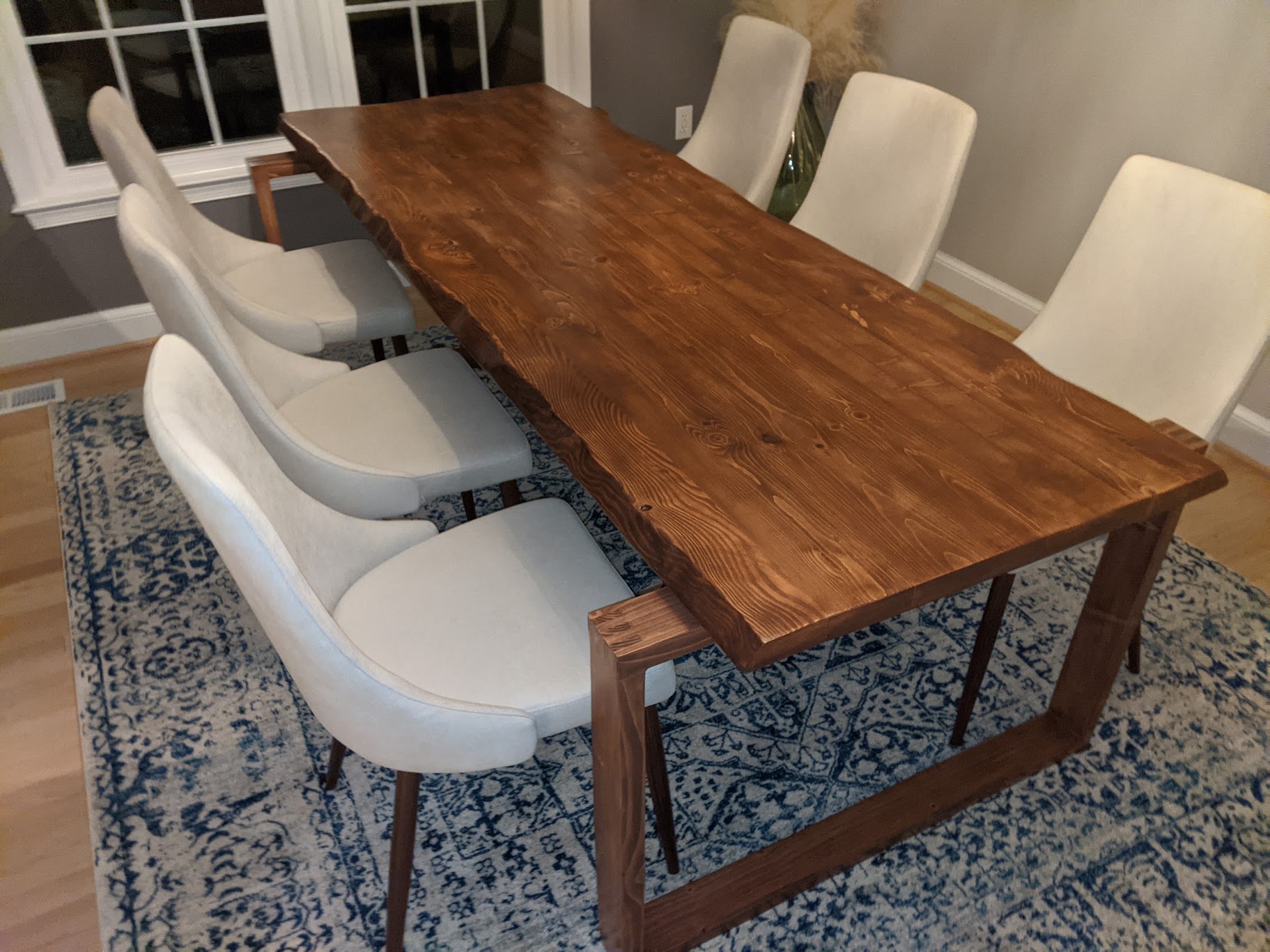 Submitted by Kyle G Kosinski
Estimated Cost: <$200
JenWoodhouse.com Plan Used: https://jenwoodhouse.com/modern-box-joint-dining-table/
About the Project:
This was my first dining room table build. Learned a lot. Like how to build a jig to edge joint the boards for the top, and how to fake a live edge. I think it would look better with the clean edges of plan. Will likely rebuild the top in a hardwood at some point.