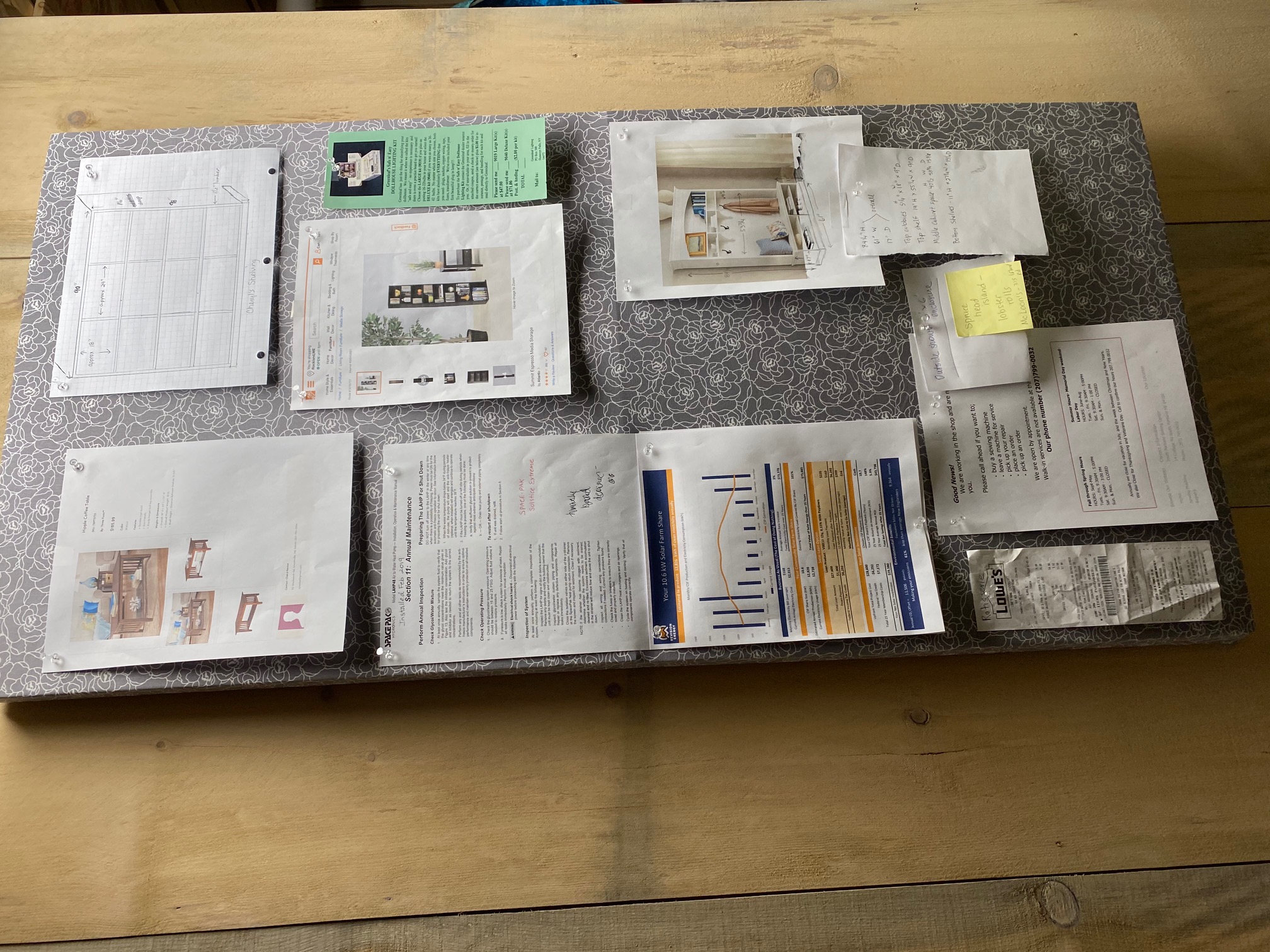 Submitted by Cheryl Nevius
Estimated Cost: $30.00
JenWoodhouse.com Plan Used: DIY Pin Board
About the Project:
The project was fairly easy and I did spend $11 on fabric. Overall, I'm pleased with the result. But I would change one thing – I would solidly glue the foam board to the backing. When I was done, one of the corners that was not solidly glued down showed and I think I would tape over the seam as you can see that too. I admit to using a quilting weight cotton so maybe it was too thin. Anyway – I now have a spot for all my reminders.