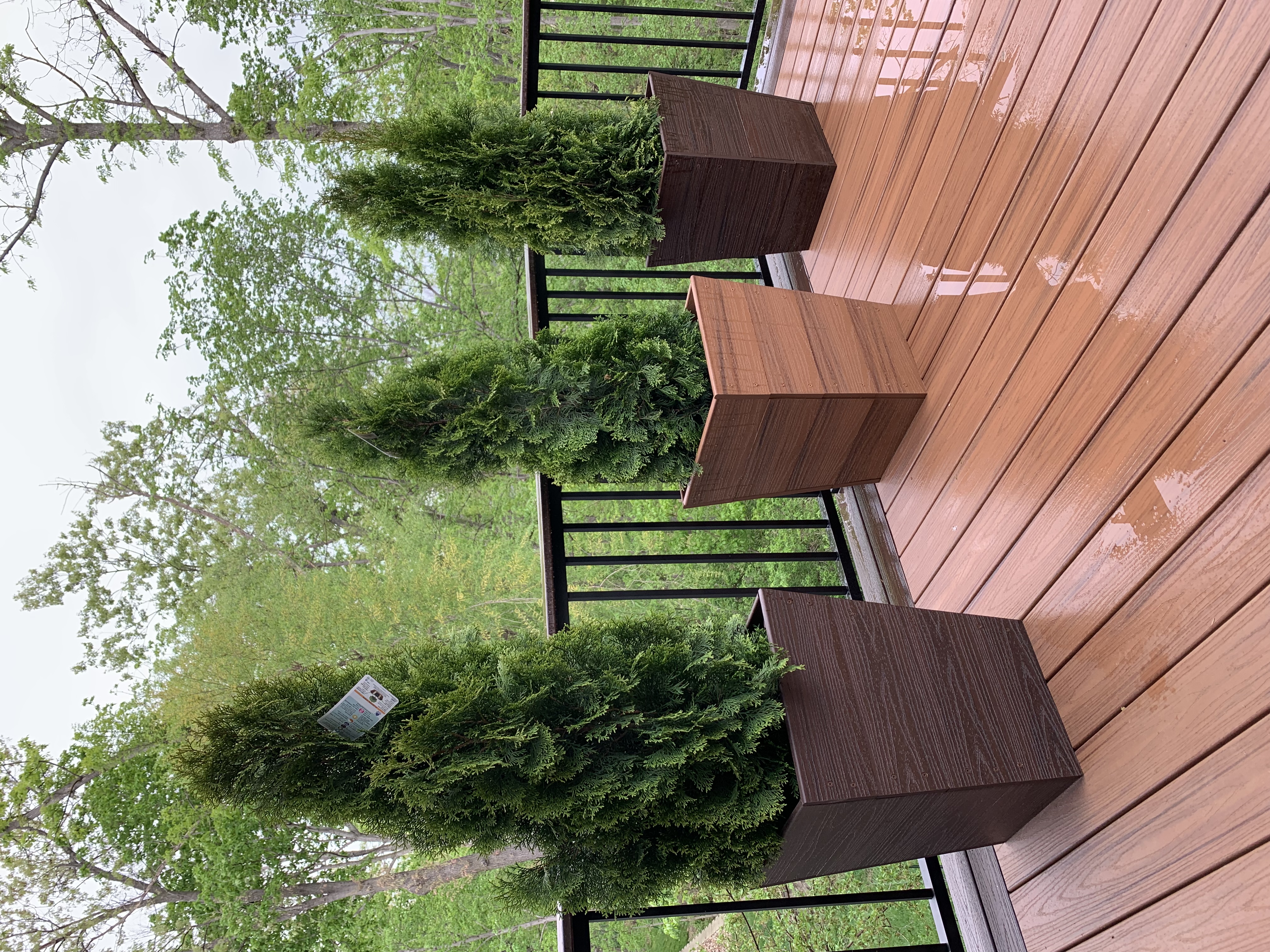 Submitted by Booths
Estimated Cost: $225
JenWoodhouse.com Plan Used: Cedar Planter
About the Project:
My deck was being rebuilt and I came across your design for a planter box.
My carpenter made it for me with the same deck materials. Trex Tiki Torch and Lava Rock. Cost of the boards $143 and labor $120. The planter weighed 60 lbs when done as the deck boards are heavy. However it should prevent the planter from tipping over with high winds.
Thrilled with the way it turned out. Also offers privacy from the neighbors deck. The plant was $55 at Lowes!
Thanks for sharing your design. Cheers!