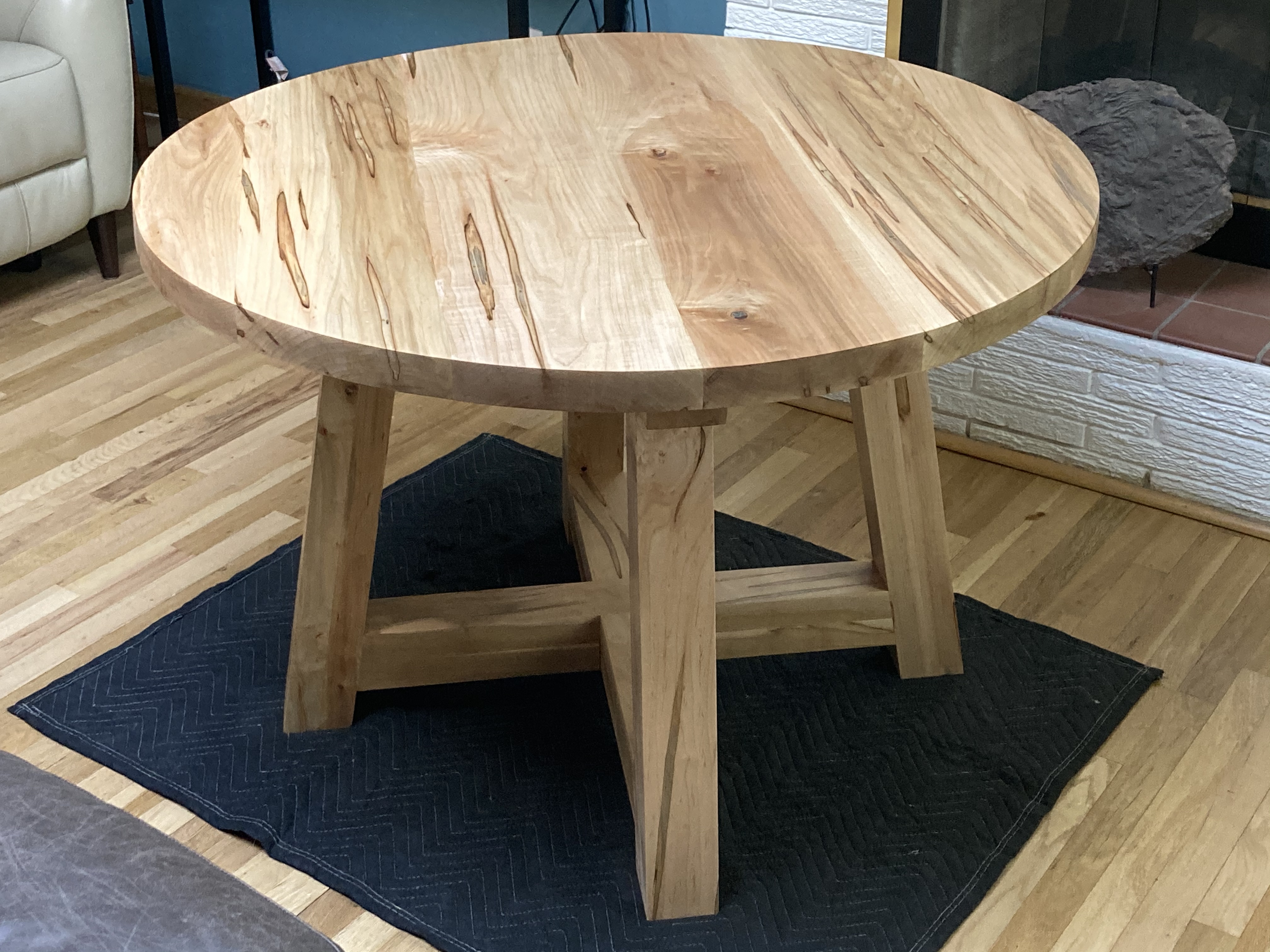 Submitted by Chris LaFleur
Estimated Cost: $200
JenWoodhouse.com Plan Used: 48 inch Wood Beam Round Dining Table
About the Project:
I used ambrosia maple to tie the light maple wood in with my walnut chairs. I bought 8/4 rough lumber and planes it down to 1 3/4 thick. I had to joint up the wood into beams for the legs. I modified the disengagement a bit to make stronger cross supports by using lap joints instead of butt joints. I needed to use my dado blades on my table saw to do that. I snuck up on the depth to make them level. I also modified the table top and used a simple parallel jointing of 6 wide boards. I also cut the table top 45 inch diameter to fit my small dining room.
Hard parts: cutting the table top round using a jig and a circular saw. Cutting through the thick boards was hard and I made a lot of cuts until it was almost round. I had to sand a lot to get it round but I'm super happy with how it turned out!
Lesson learned : I needed to measure the width of my chair seats before I decided on this design. My chairs are too wide and I have to push my chairs in at an angle when no ones using the table. But I think it looks cool. No issues when sitting at the table.