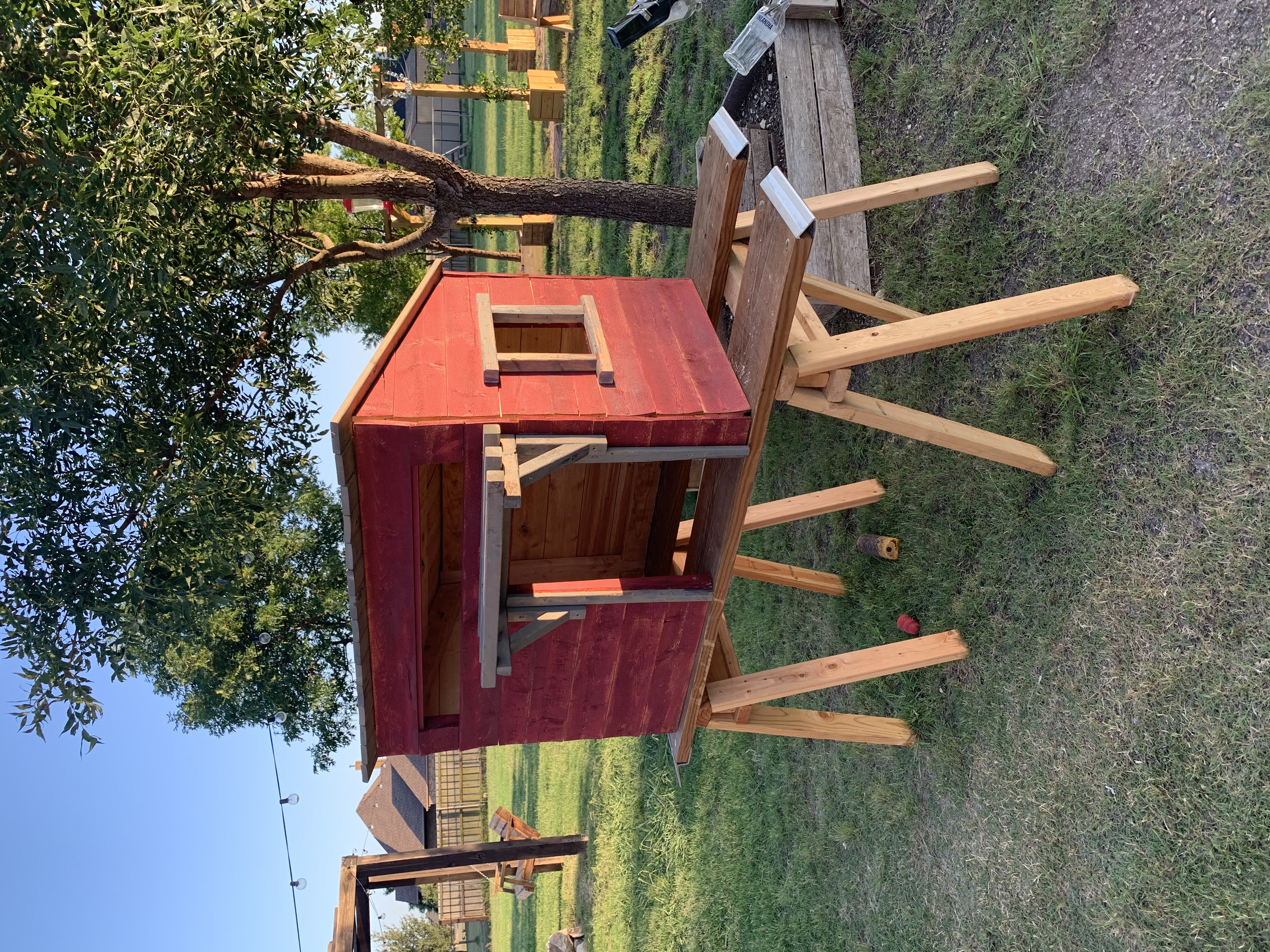 Submitted by Brent Stapleton
Estimated Cost: $50
JenWoodhouse.com Plan Used: Dog house
About the Project:
I used Jen's easy-to-follow doghouse plans. Used barn-styled 1×6 wood paneling as a substitute. After completion, a Texas storm blew it thru the yard and broke it so I cut out 3 windows for cross ventilation on the rebuild. It took me 2 days on the initial build and a little over 2 days on the rebuild. Dogs love it!