Welp. I'm done for. My youngest baby – my 3-year-old son – just transitioned from his toddler bed into his big boy bed and I am finished. I'm done for. Seriously, I don't know how I'm going to handle the rest of my life as a parent. It's so hard, right? They just grow up way too fast. The days are long, but the years are short.
When I was approached with the opportunity to try out The Dream Bed™, I had to swallow that lump in my throat and face the facts. My son is three years old and still in a baby bed. He's tall for his age and his poor little gangly legs were hanging off his bed. It's time, right? Yes, okay. I know. It's time.
*Deep breath*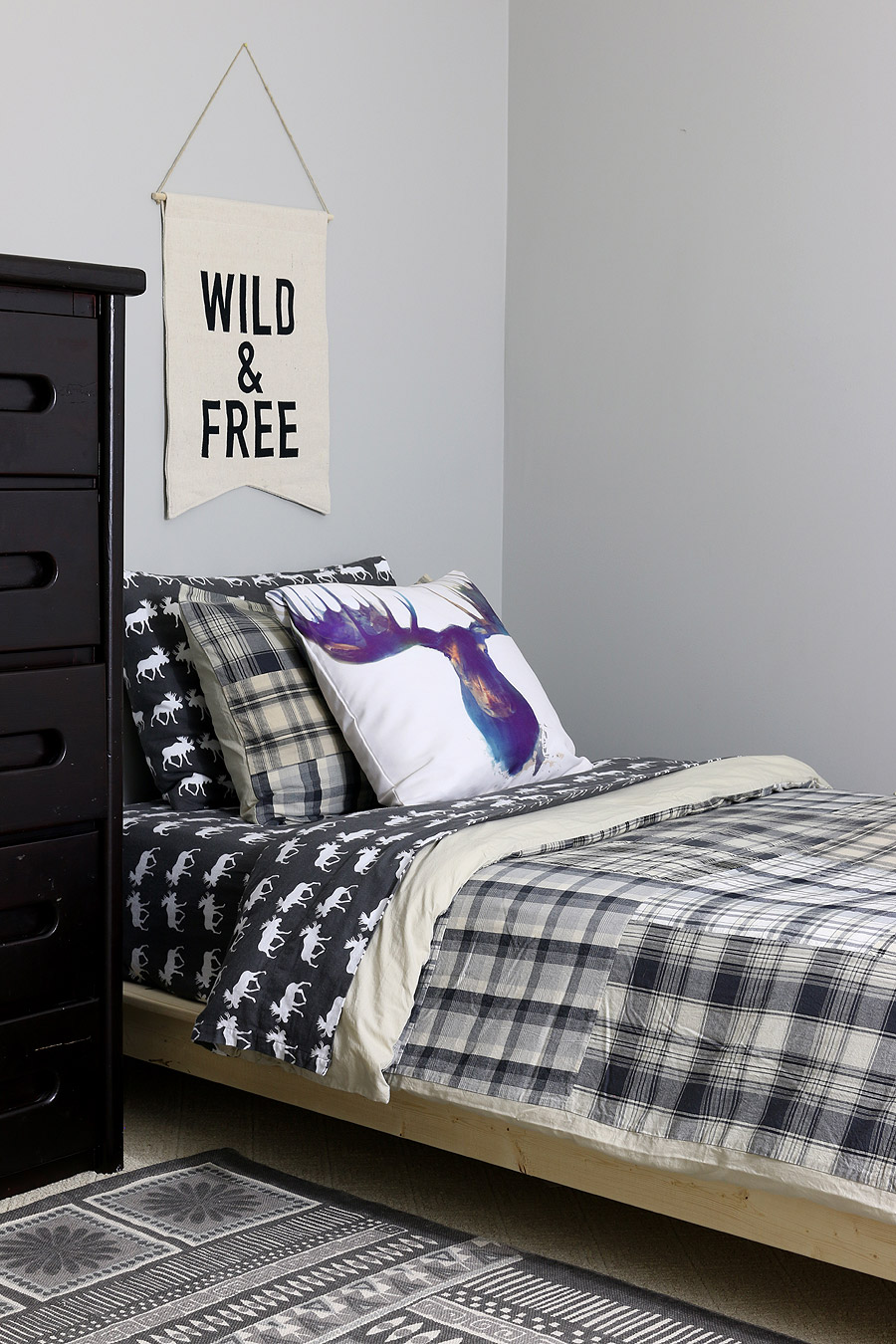 UNBOX A BETTER TOMORROW
Despite my own motherly reservations, I have to admit this partnership with The Dream Bed couldn't have come at a better time – I'm actually in the process of building my son his new big boy bed (I hope to have it done in time for Christmas!). I recently built my daughter her big girl bed, so naturally, it was my son's turn.
This is how the bed showed up on my doorstep: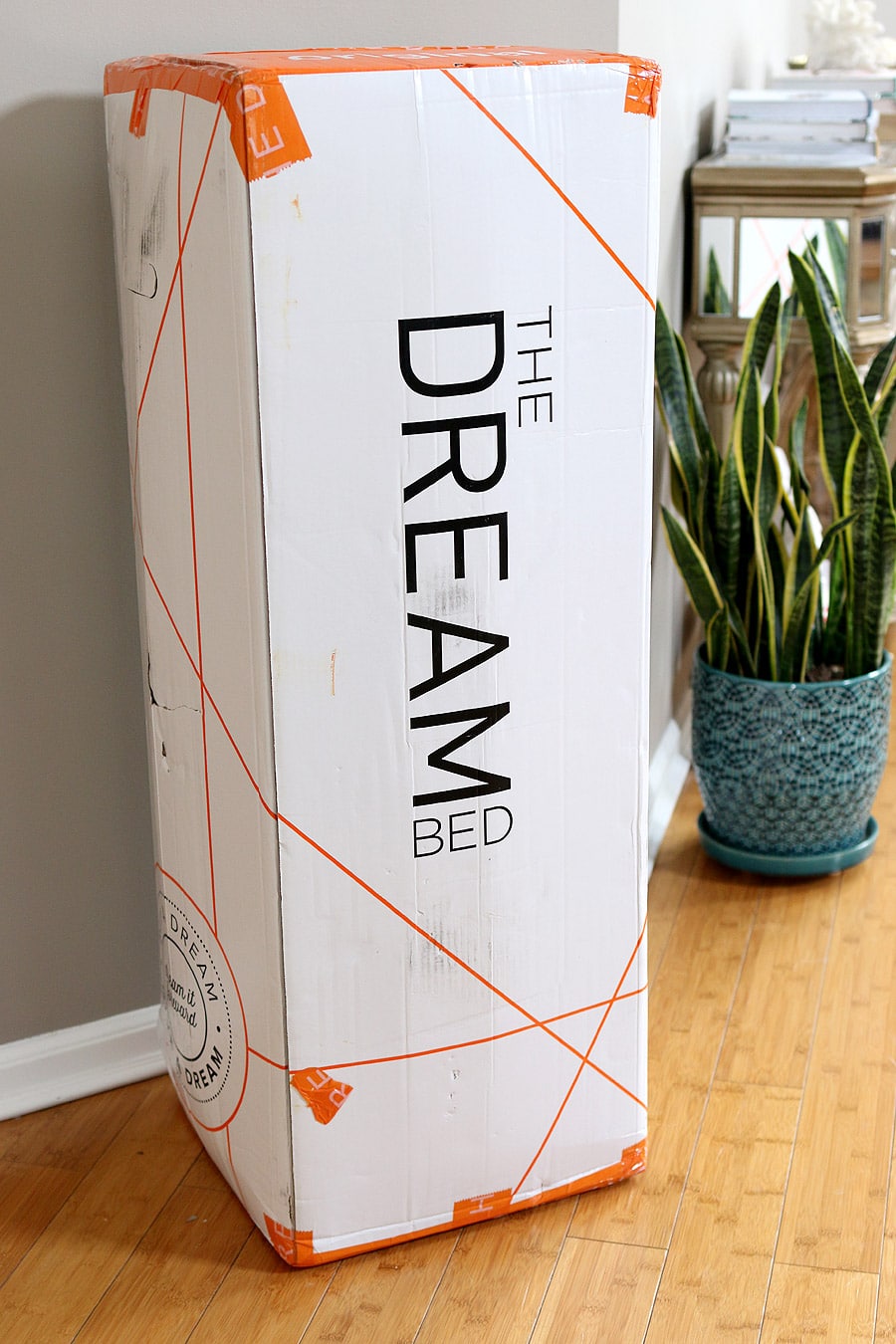 A bed in a box! How convenient, right? My little boy is pretty stoked about it.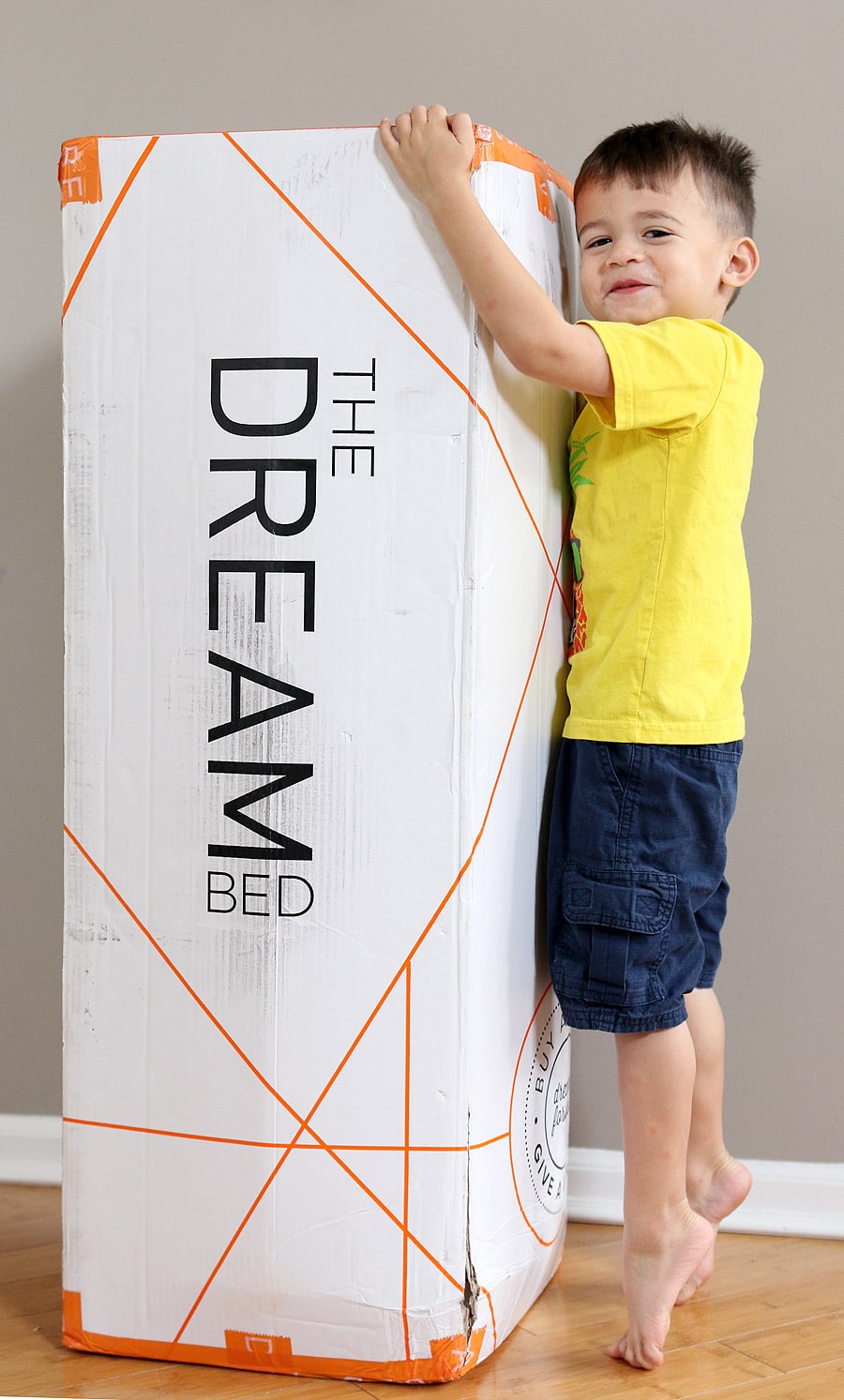 This is what he's been sleeping on previously. This crib was passed down from his big sister and we converted it to a toddler bed just a few months ago.
Teeth marks? Check.
Hand-me-down sheets? Check.
A tad too small for him? Double check.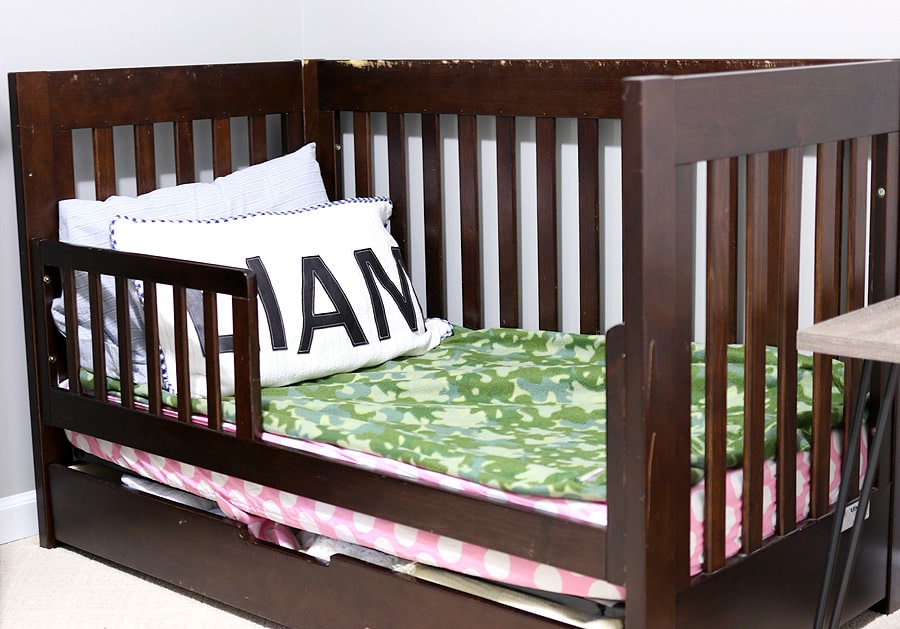 Poor kid. Although he didn't seem to mind his tiny bed situation with the pink polka-dot hand-me-down sheets. He's the sweetest. And I'm the luckiest.
Did you know the Dream Bed doubles as a rocket ship?
True story.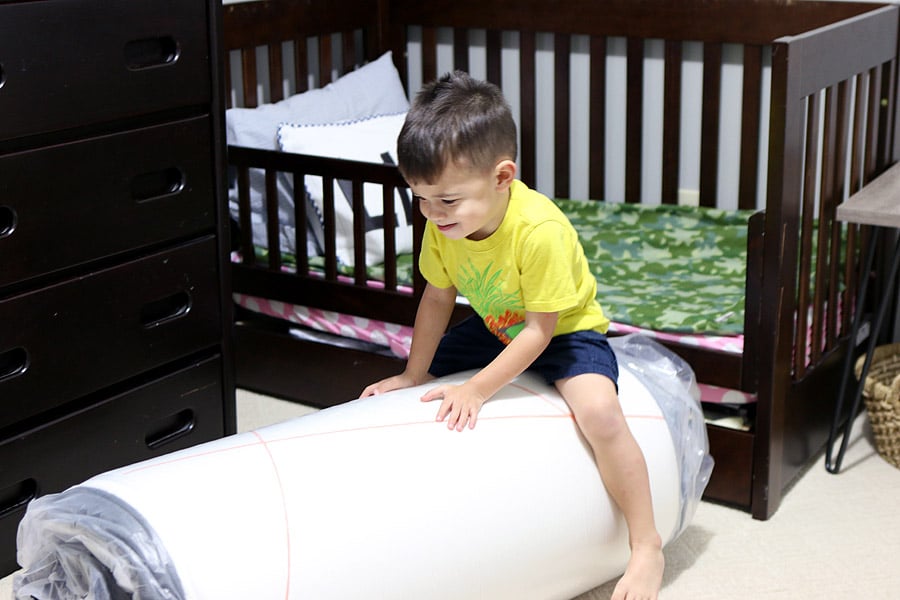 After I unboxed and unrolled the bed, I put it in his room and he jumped on it for about an hour or so. Then I felt like a horrible mother because it was a mattress on the floor.
No bed frame.
Just a mattress.
On the floor.
Like my husband had, when we first started dating.
So I ran out to my garage and built him a platform bed. It took less than hour and about $30 to build. I'll be sharing a quick post on that soon, but I followed these platform bed plans by Ana White. This platform bed is just a placeholder until I finish building his real big boy bed. It's going to be epic. I can't wait to share the details with y'all. I'm giddy about it.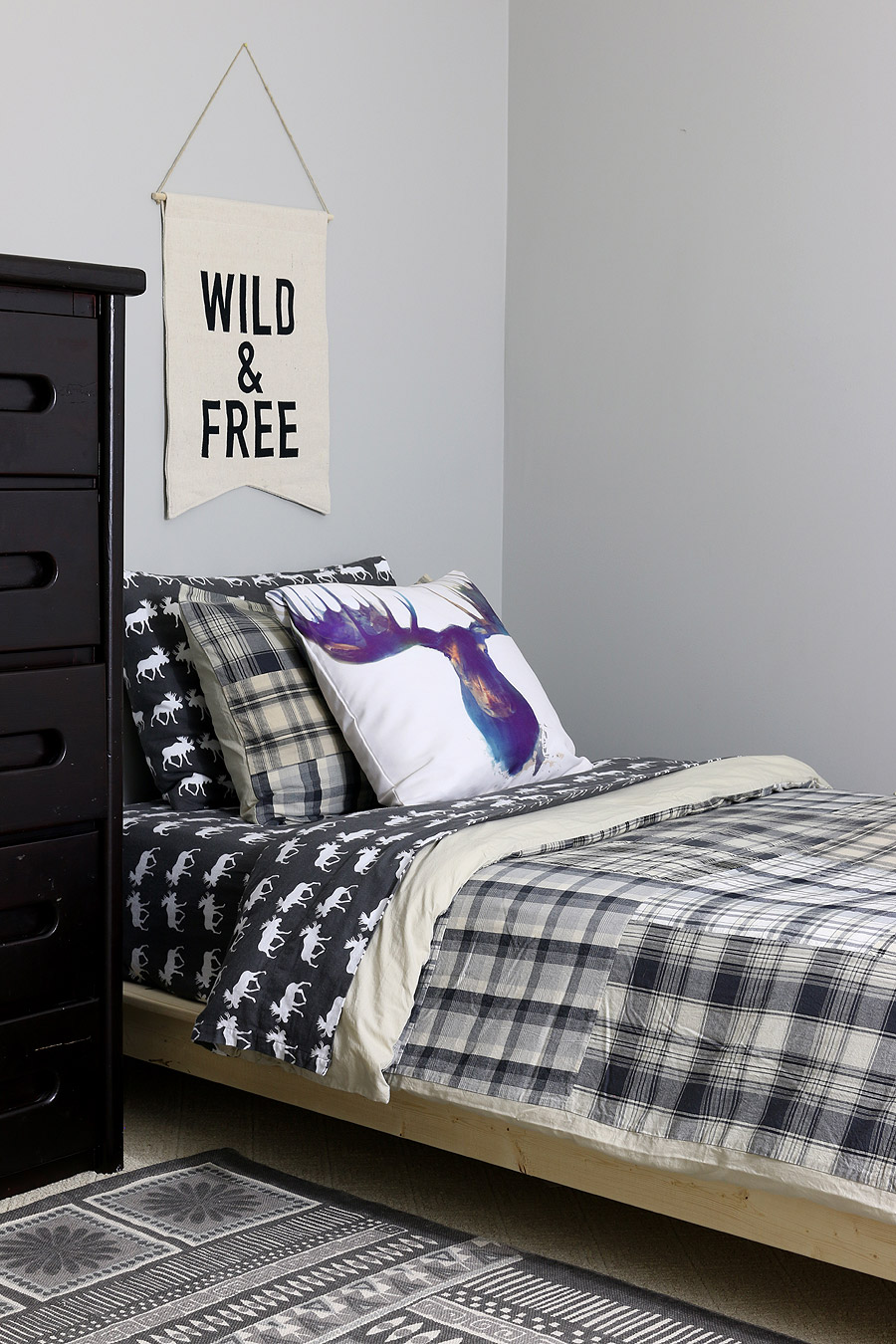 Ahhh… much better, right? Now it looks like I actually care about my children.
Now let's talk about this bed. It's pretty freakin' awesome. And I'm not just saying that because this is a sponsored post. It really is. My daughter wants one of her own. And so does my husband. What the what.
I think it's safe to say that they all think it's the best mattress in this house. And we paid well over a thousand dollars for our king-size mattress. I will not, however, admit to this because we paid well over a thousand dollars for our king-size mattress.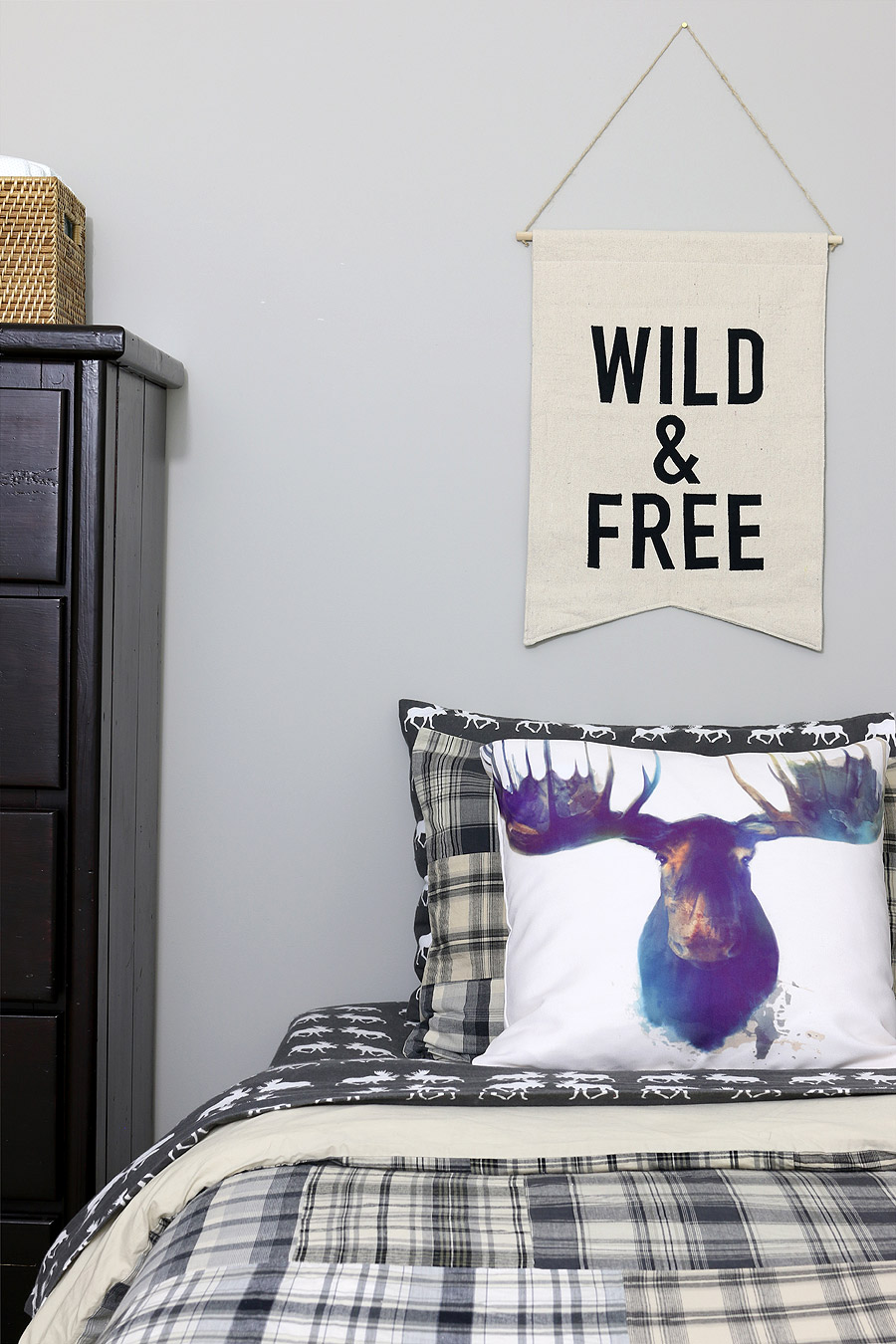 BETTER SLEEP. BETTER WORLD.
Okay, okay, so this bed is awesome. But what's even more awesome is this company. Now, I do most of my shopping online, but I would never dream of shopping for a mattress online (see what I did there?). Well, with a 180-night guarantee, you can try the bed out for almost half the year and if you find out that it's not the bed for you, you can return it for a full refund, no questions asked. And when you place your order, you get free 2-day shipping so you can start your 180-night trial before you know it.
BUY A DREAM. GIVE A DREAM.
All good things, right? But here's the kicker. Here's the real reason why I said "yes" to this company. For every bed sold, The Dream Bed donates a bed to a person in need. Seriously. How amazing is that? Buy a dream, give a dream. I love a company that pays it forward. Or in this case, they #dreamitforward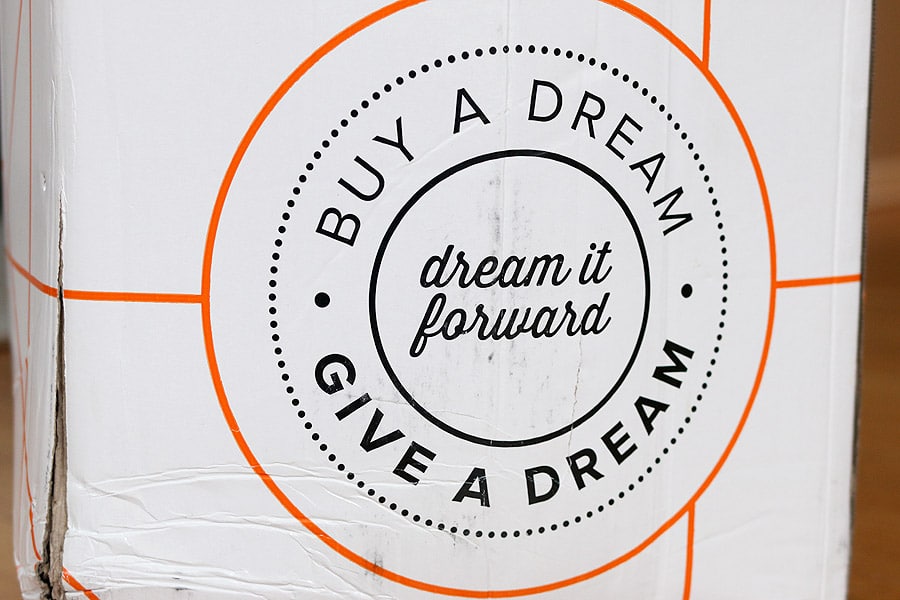 The Dream Bed is so much more than just a bed. The folks at The Dream Bed give back to the community, changing lives by giving restful sleep to those who lack the resources.
So while my son is sleeping soundly on his new Dream Bed, I am thumbing through his baby books, weeping quietly in a dark corner. Oh, Motherhood, what a fierce and relentless force you are.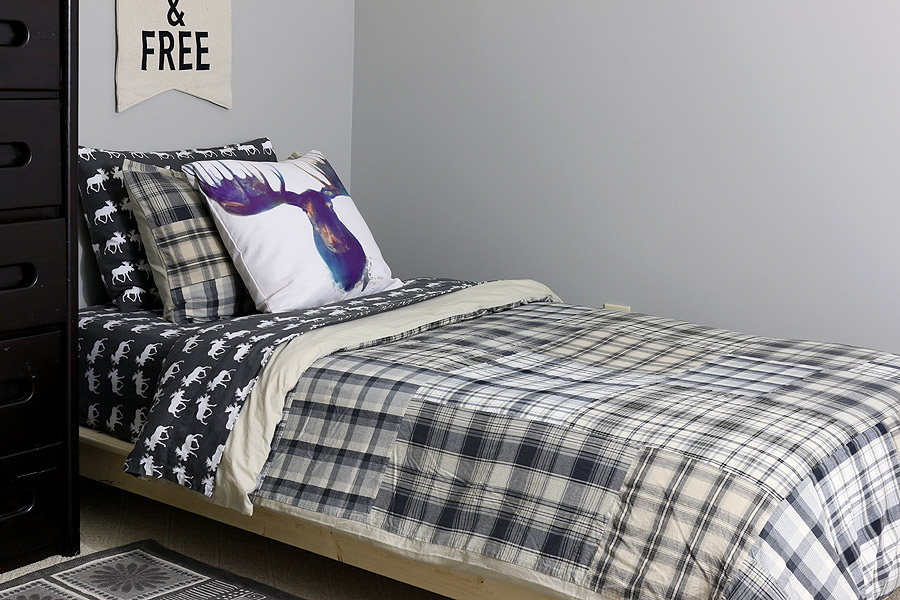 *This post was sponsored by The Dream Bed™. All opinions, happy dances, and confessions of undying love are my own.