Evelyn Reese Woodhouse Henderson was born on Monday, October 4, 2010 at 10:15pm. She weighed 7 pounds and 14 ounces, and measured 21 inches long.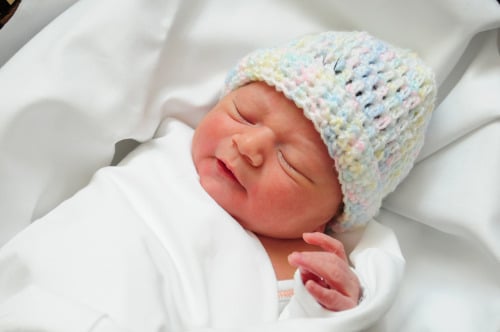 I am a mother.
I have a daughter.
Such bizarre and beautiful words. I can't quite wrap my head around it. I've been trying to convince myself that this is all real and happening. As I hold her in my arms, I catch my reflection in the mirror and try to process the image of me, as a mother, holding this soft, pink, perfect newborn. I take it all in, but can't completely understand it.
This heart is an extraordinary machine. It explodes, like a grenade, shattering into a million tiny shards only to heal itself long enough to explode all over again. My days are numbered. I am quite certain a person can die from loving too much. There is no room for indifference in motherhood. Every emotion is highly concentrated, more intense, more profound than before that it literally makes my heart weary from feeling too much. I am afraid of everything now. I want to protect her from the world. It is a deep and shaking fear, one that I cannot govern, no matter how hard I try. It's almost too much to bear.
I'll admit, my faith was not what it should have been. I questioned everything, explored other paths before choosing my own. I worried that I didn't believe deep enough, that I somehow wasn't "doing it right" — that my salvation could be taken away by my constant questions and doubt. But slowly and cautiously, my husband brought God back into my life. And as each perfect plan unfolded itself before us, uncanny event after uncanny event, I couldn't help but believe that our marriage was cut from a divine design. And now, with the birth of my daughter, God is finally made tangible and consummately real to me. When I look at her, I know that God exists and that His love for us is immeasurable. From each tiny fingernail to every curved eyelash, Evelyn's beauty is absolute and pure and perfect, and only one God can create. How can I ever be worthy of such a gift?