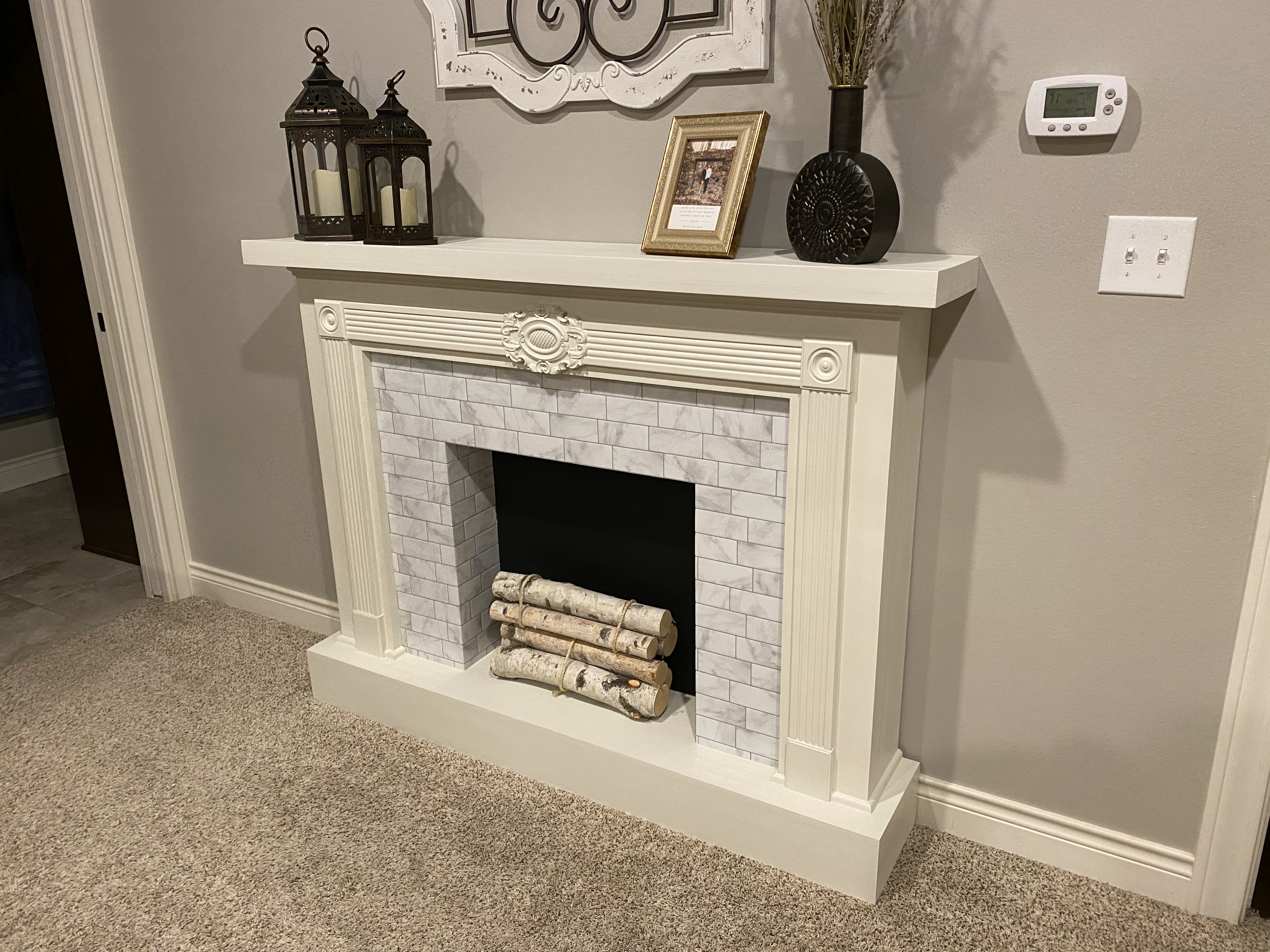 Submitted by Todd Huddleston
Estimated Cost: $350
JenWoodhouse.com Plan Used: Renter-friendly DIY Faux Fireplace with Smart tiles
About the Project:
My wife has been wanting one of these for our bedroom and the detail of Jen's plan was impressive so I decided to give it a try. The Smart Tiles where the most expensive items of the project. I wanted the fireplace to be light as possible so its all pine except for the MDF firebox (so the tiles would stick good). The only real issue I ran into was getting the firebox into place after painting the surround. The fit was very snug. It took longer to complete than I thought but it was my first attempt at anything like this and I didn't want to rush it. Thanks Jen! My wife is very happy with it.