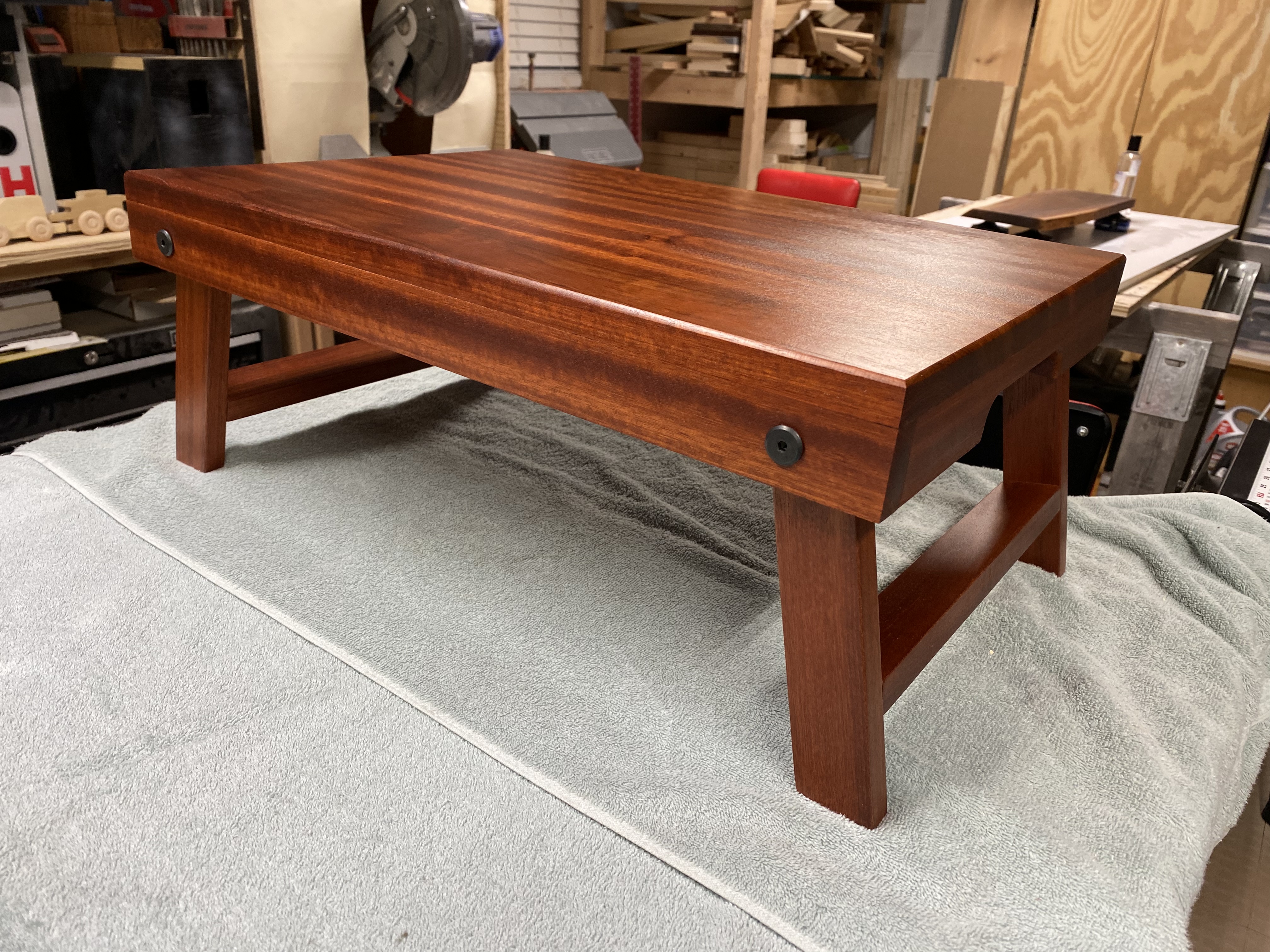 Submitted by Andrew Bienemann
Estimated Cost: Unknown, already had the wood
JenWoodhouse.com Plan Used: Folding Lap Desk
About the Project:
Fun build. I had a lot of blood wood laying around, but wouldn't recommend, since it is heavy. Turned out nice and functional. Only issue I had was finding the correct size bolts for the legs.