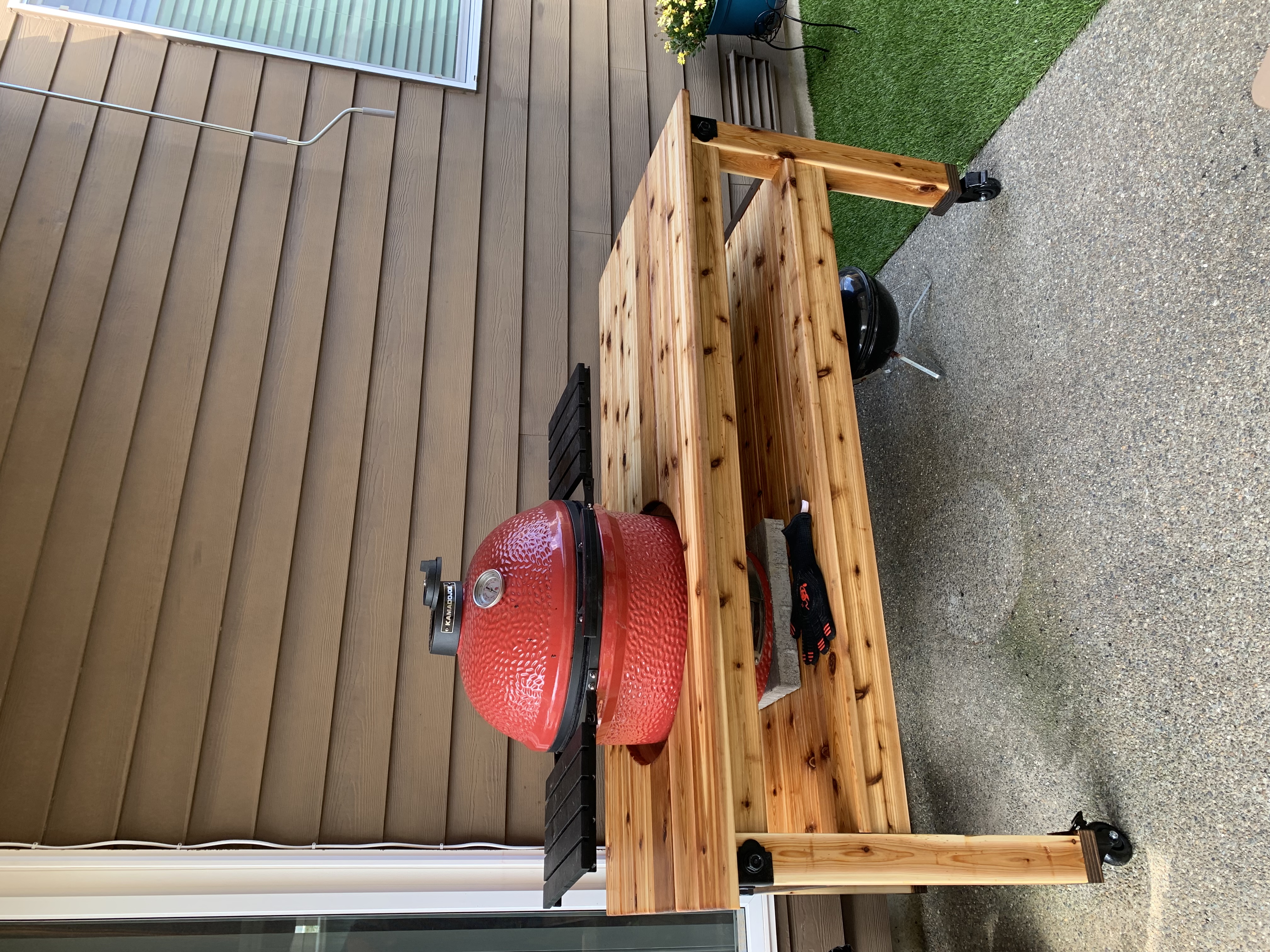 Submitted by William Smith
Estimated Cost: $500
JenWoodhouse.com Plan Used: Cedar Kamado Grill Table
About the Project:
After stumbling across this website and seeing/reading the project plans I set off to attempt to complete it on my own. After adding a few tools to my bag such as a trim router and a circle cutting jig, I was well on my way. I was able to finish the project in approximately 4 weeks. It would have been shorter if I worked at it consistently and without contracting COVID.
The plans made this project a breeze as they outlined each step in detail. I believe the art in woodworking is managing (and covering up mistakes) problems as they arise in your projects.
Note: I built my table without the use of a planer or a jointer and I left the rounded corners on all my boards. In fact, to create a uniform look I rounded the edges of the boards that completed the lower shelf just inside the
1 x 4.
I thoroughly enjoyed this build and I got great satisfaction and feel a huge sense of accomplishment.
Thank you Jenn!
W. S.