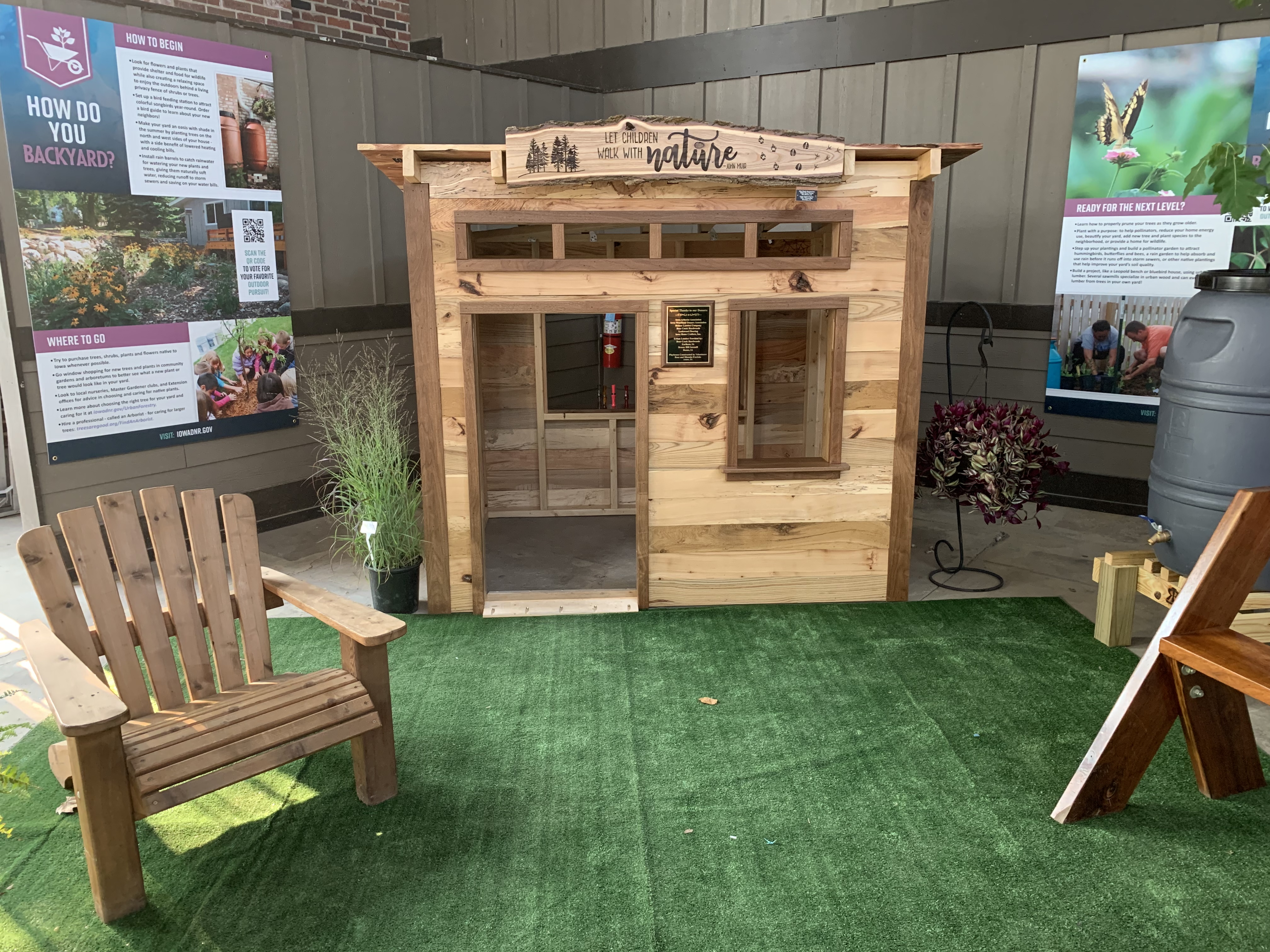 Submitted by Rhonda Frerichs
Estimated Cost: 1.00
JenWoodhouse.com Plan Used: Indoor Playhouse
About the Project:
The Iowa DNR asked us to showcase the use of urban wood after the recent Derecho hit Iowa in 2020. We volunteered to build the Indoor Playhouse with modifications for a 2×4 frame system to accommodate the heavier urban wood. The lumber was milked from fallen urban trees into a shiplap for our playhouse. The playhouse was displayed at the Iowa State Fair the DNR (Department of Natural Resources) site. It is now on display at the Greater Des Moines Botanical Garden!! Lumber was purchased at a discount or sponsor funded. Thanks for the design!!