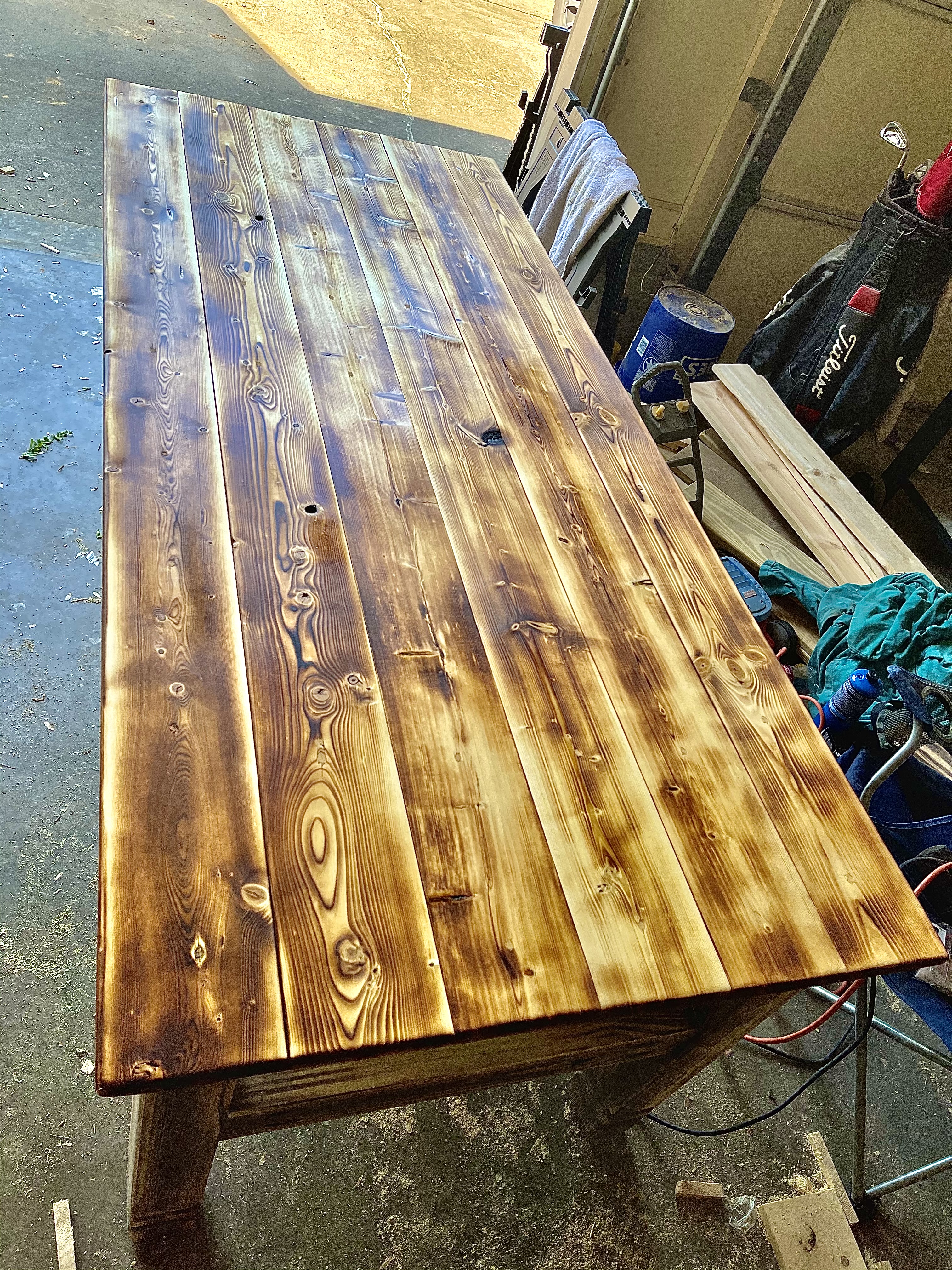 Submitted by Matt Tate
Estimated Cost: $350
JenWoodhouse.com Plan Used: https://fwnjn4mp.r.us-east-1.awstrack.me/L0/https:%2F%2Fjenwoodhouse.com%2Fplans%2FSST-Grill-Table.pdf/1/01000178ad4f3d41-e54eb487-7079-487b-8921-e71df4b55dd6-000000/MKRX50rlZFZu-a7xNp83ZAK8Tjc=208
About the Project:
Took the original plans that Jen provided, but made a few minor modifications. Instead of buying 4×4's, I found a more decorative deck post to use instead. Once I got the table fully assembled, I realized that I didn't like the boards on the bottom, so I am going to opt for a one piece cabinet grade plywood bottom. Before putting that in, I wood burned the entire table to give it that "extra" look, and then coated with a golden honey stain. I'll also add casters to the legs and burn and stain the plywood separately.