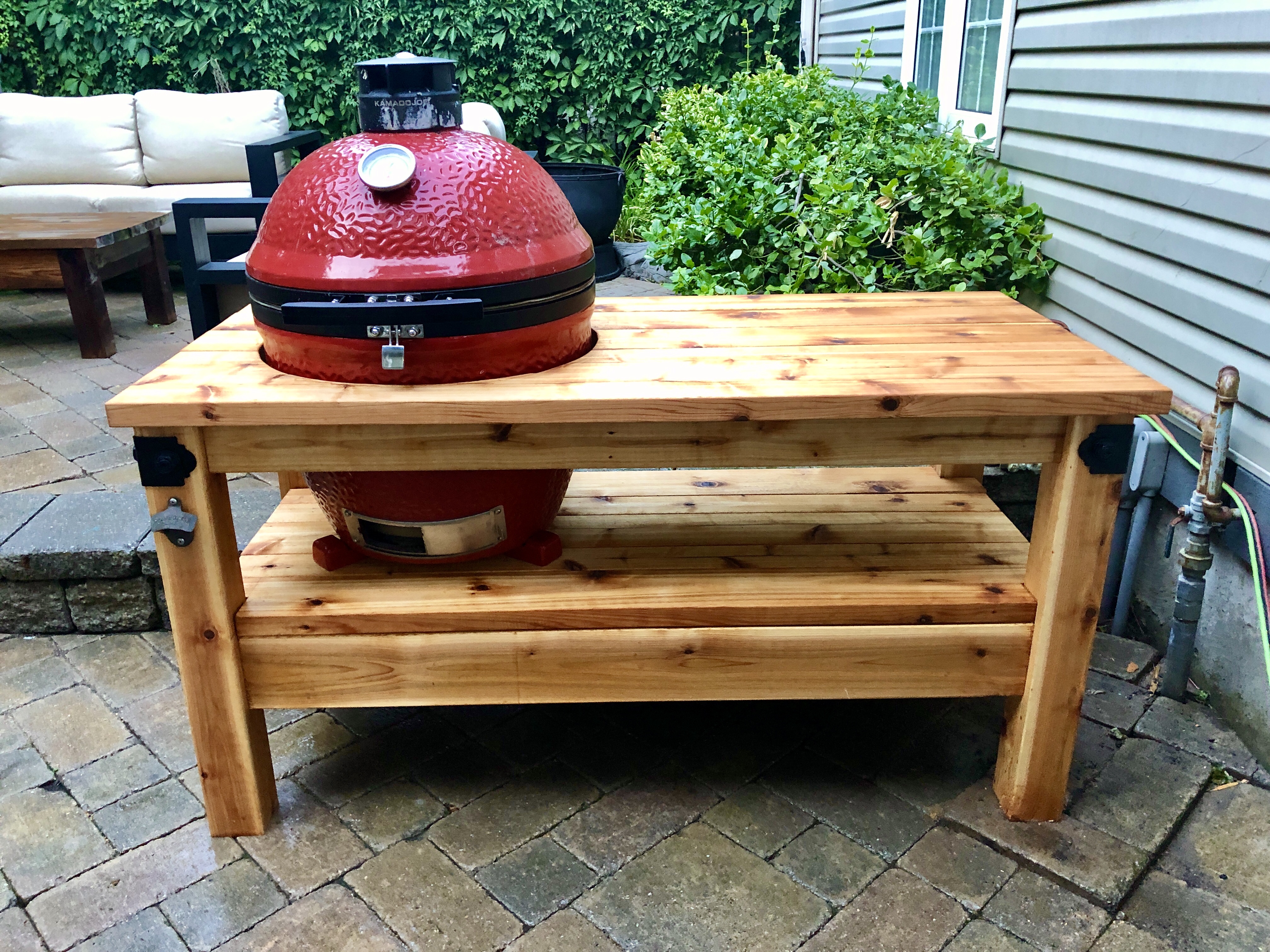 Submitted by Gary Hogan
Estimated Cost: $230 CDN
JenWoodhouse.com Plan Used: DIY Kamado Grill Project
About the Project:
Spent the better part of a day while on vacation this week making this table. I used the image of Jen's stand as a basis for my plan but changed the dimensions, added a cut out in the back for the 8"wide hinge on the Kamado Joe and used enough pocket holes to build a small house…
Key was measuring the height and circumference of the BBQ to determine how high the shelf needed to be. I wanted the grilling surface at 34" which seems perfect for my height. I also used 2×6 cedar for the top and shelf rather than using fence boards.
Simpson Hardware makes a huge difference – thank you