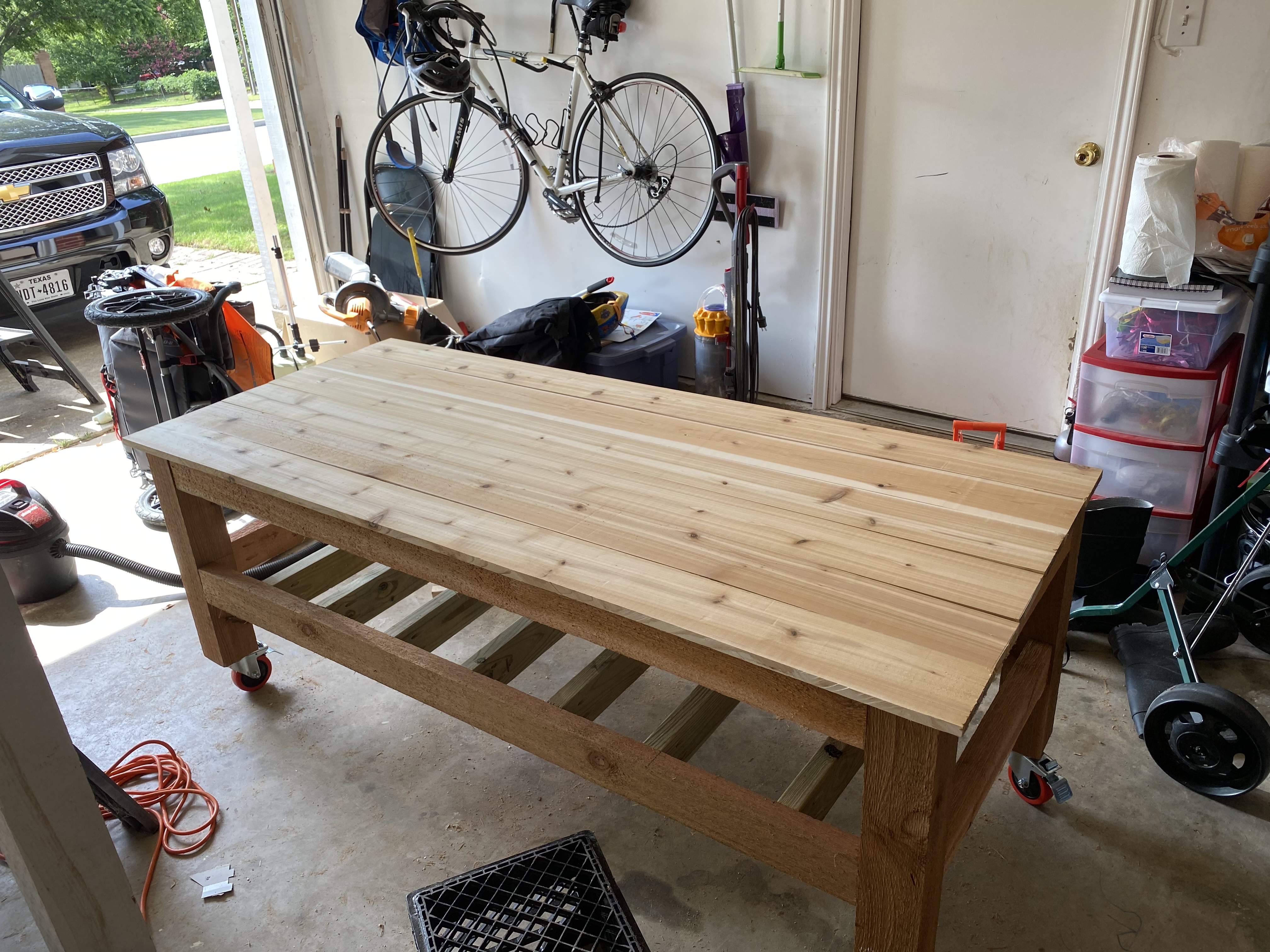 Submitted by Keith Rogers
Estimated Cost:
JenWoodhouse.com Plan Used: Kamado Joe Grill Table
About the Project:
It took about 24 hours of work. Difficulty? I am a novice, but I would say low to medium. Cedar for all but the supports. Support the stuff you don't see pressure treated 2x4s.