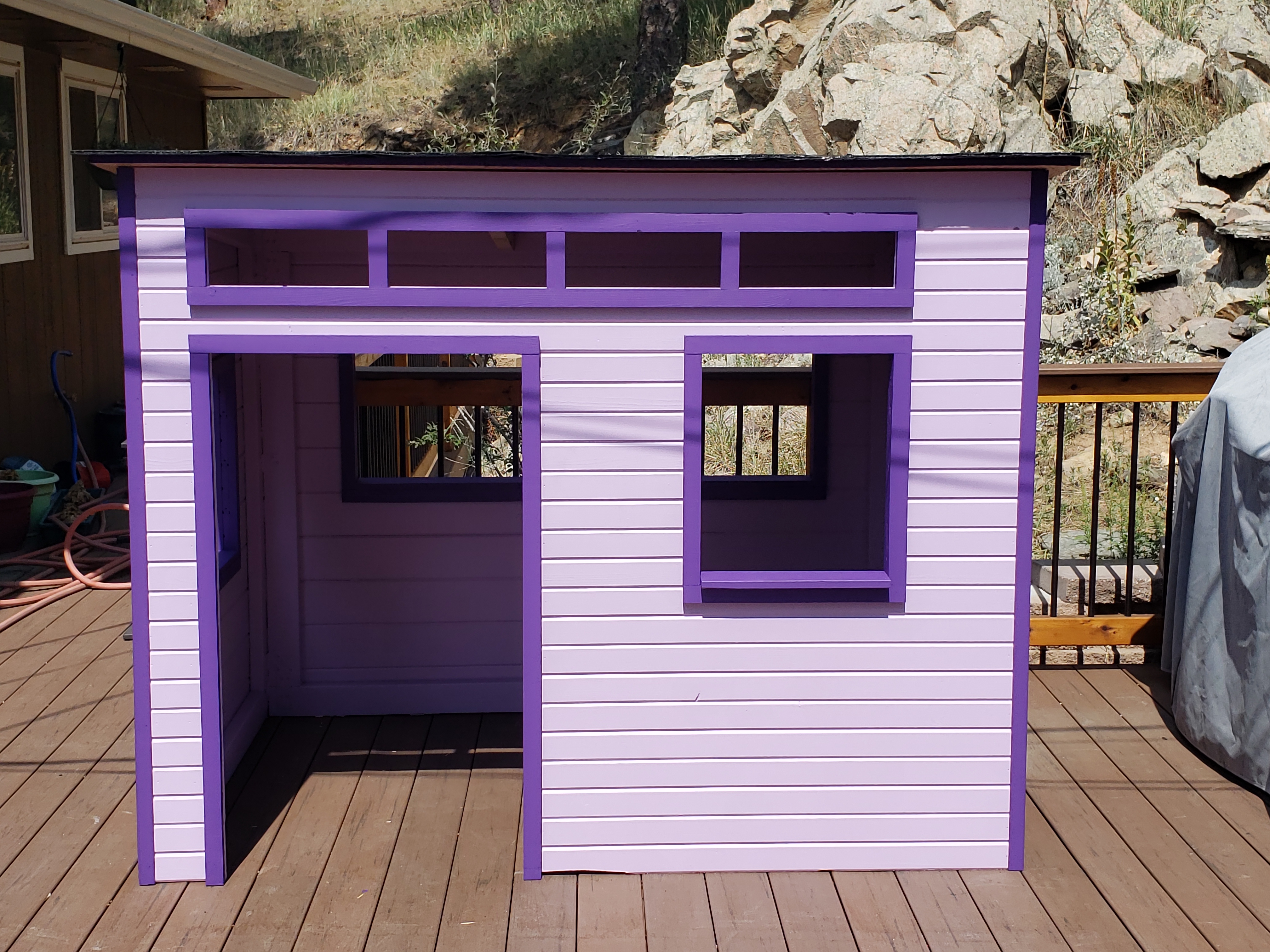 Submitted by William
Estimated Cost:
JenWoodhouse.com Plan Used: Kids playhouse
About the Project:
After a week of work, it's all done, complete with a shingled roof. My 5-year-old girl picked out the colors and helped paint. My family is extremely happy with the results. The plans you provided were very good and I'd like to give you a thumbs up on them. Thanks again!