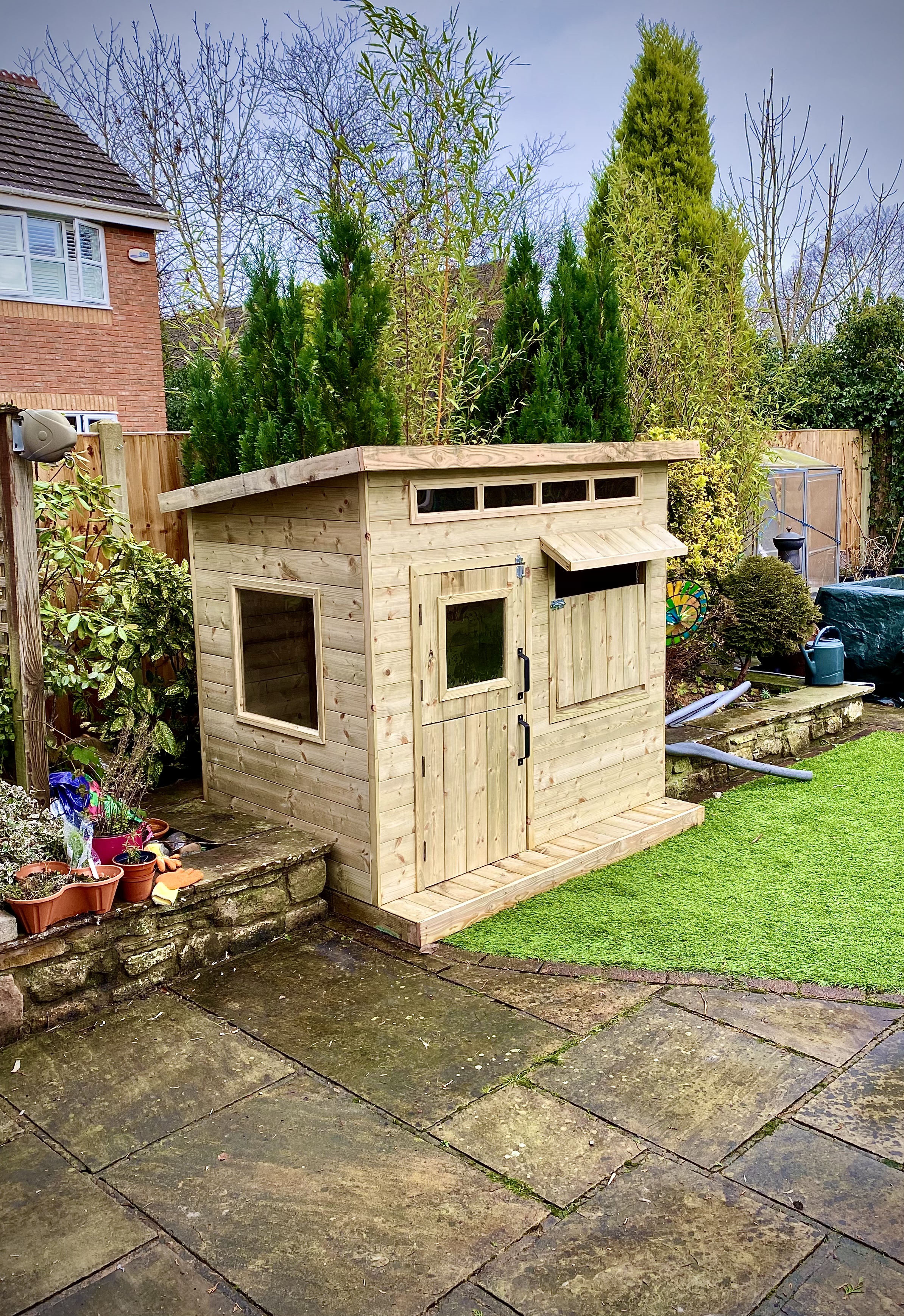 Submitted by Steven wright
Estimated Cost: £300
JenWoodhouse.com Plan Used: EASY KIDS INDOOR PLAYHOUSE
About the Project:
I worked with the basic plans for the playhouse and then added extra details to make it weatherproof. We get lots of wind and rain in the UK so I added acrylic windows and Dutch doors. I also added a fold down counter so the kids can play shop. Really happy with the end result but he extra details added quite a lot of additional work – about 6 weeks of evenings and weekends to get it finished just in time for Christmas. The whole thing is constructed from tantalised timber so I'll add a finish in summer once it's fully dried out.