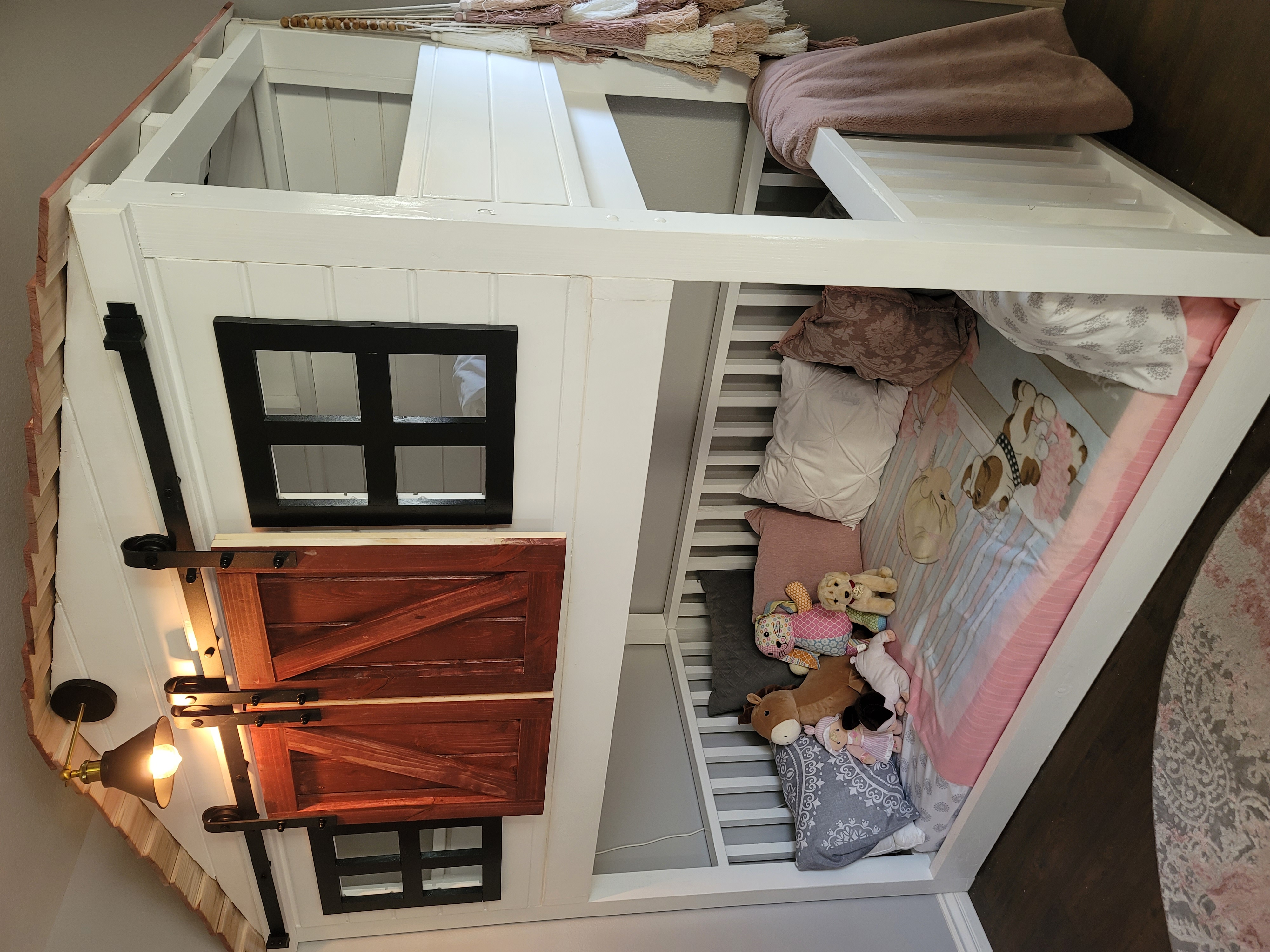 Submitted by Ricardo Contreras
Estimated Cost: 1000.00
JenWoodhouse.com Plan Used: Sliding barn door loft bed
About the Project:
This project was note only fun but at the same time a little challenge. Converting the plans to a twin size was a little difficult for me, but after a few tries I got it going.
For materials, your suggestions were right on point. Only thing I did different was use fence boards to make the roof.