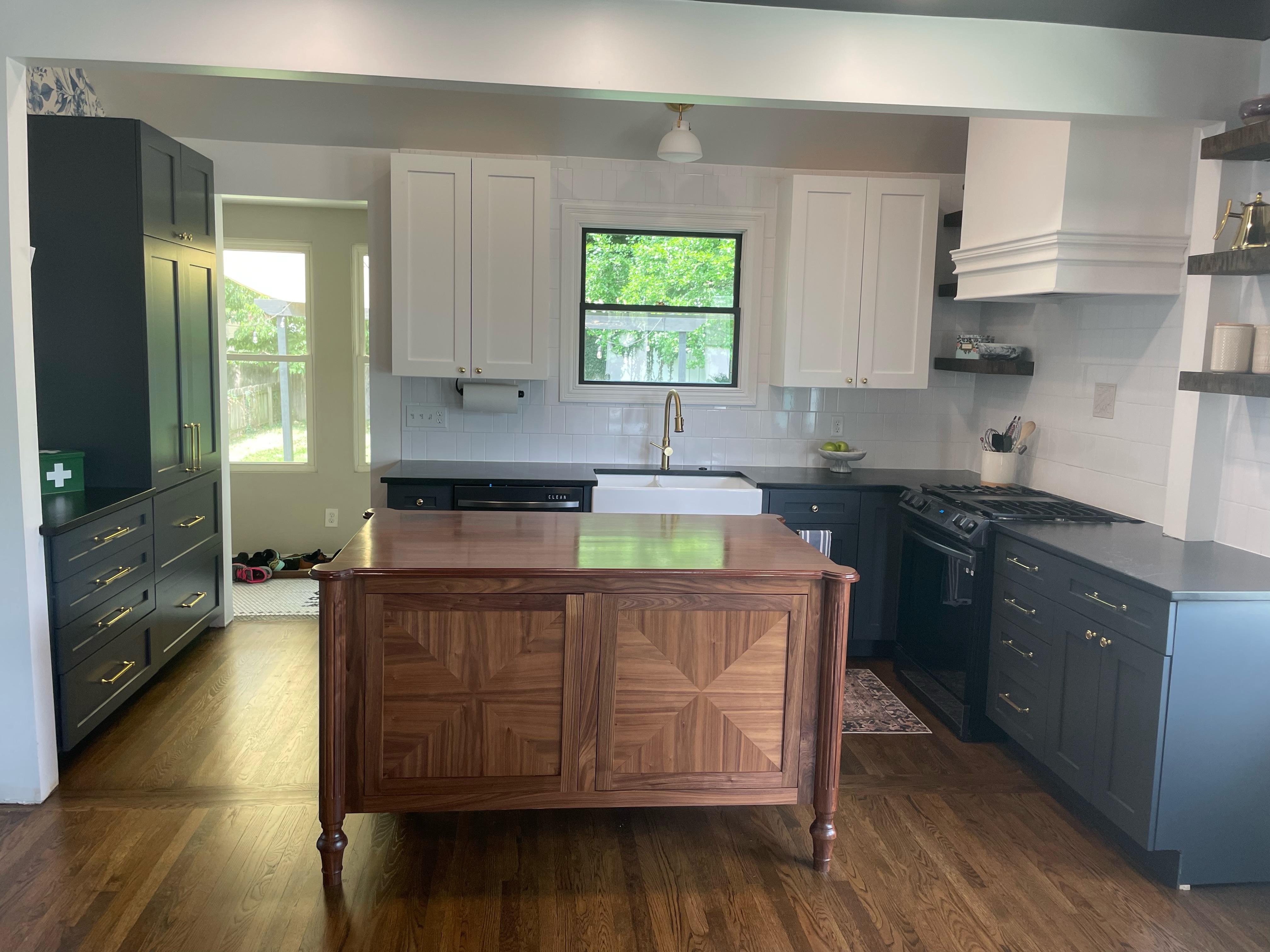 Submitted by Elisabeth Morgan
Estimated Cost: $6,000.00
JenWoodhouse.com Plan Used: DIY Woodhouse Vanity
About the Project:
I just wanted to let you know that I the design from your woodhouse vanity as inspiration for my kitchen island and I absolutely love it. I had this island custom made by Steve Woolley Custom Woodworking, LLC in Aurora, Indiana. Truthfully I just wanted to say thank you!