Years ago, before I started building solid wood furniture, I didn't know any better and bought a pair of these nightstands from Target, made of particle board and a "wood-like substance." They served us well for a few years, that is, until they didn't. The other day, as I was sitting on my bed, I foolishly rested my foot on the bottom shelf and SNAP! There went the bottom shelf, and in came another excuse to build a new piece of furniture!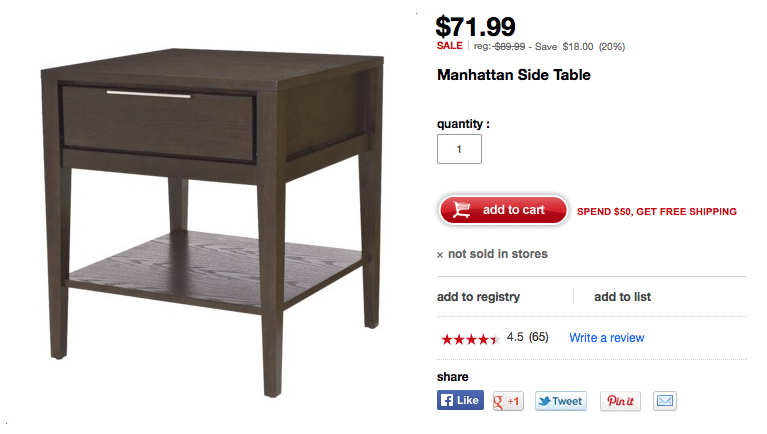 Naturally, I hit up Pinterest for some nightstand inspiration. I found I was drawn to bedside tables that had both a drawer and open shelf storage. I also found that I liked a more spacious, wide table. Below are a few examples I pinned.
I think something like this is one of my top contenders. I just love the classic lines, and wide, roomy design with two drawers and an open shelf: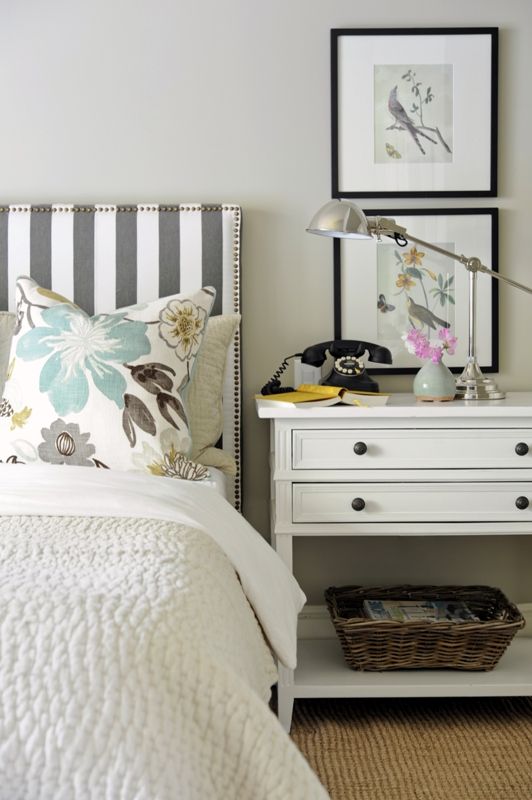 This one from Pottery Barn is also beautiful, with its lattice design: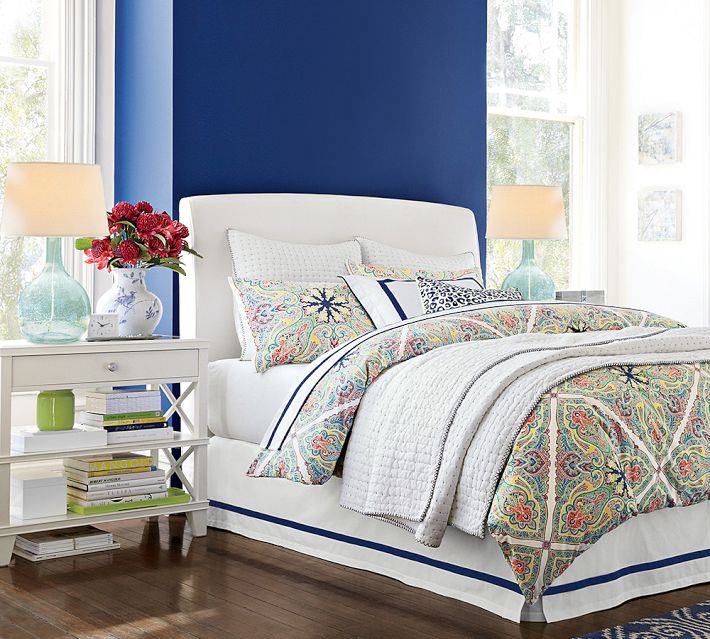 I love the long lines of this one from Better Homes & Gardens. Don't think I'd go daring with red, but the overall structure is nice: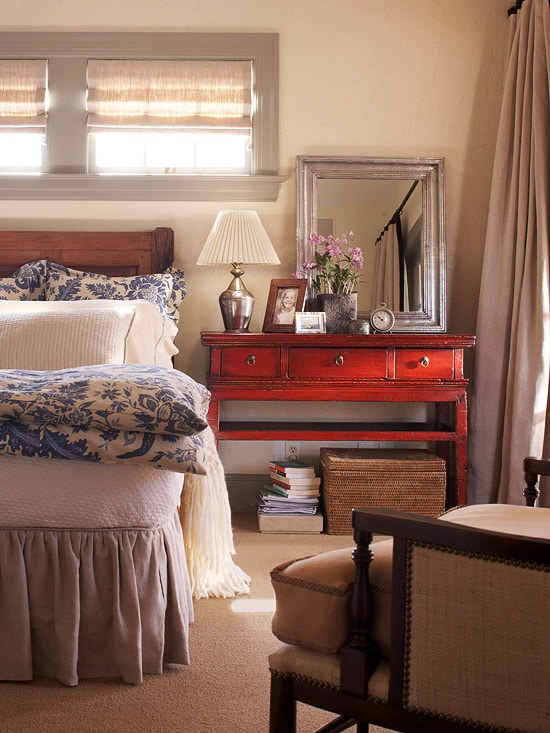 This Sidney Open Side Table from Ballard Designs is beautiful. I especially love its graceful, feminine silhouette and that pull out shelf for some extra hidden space is genius: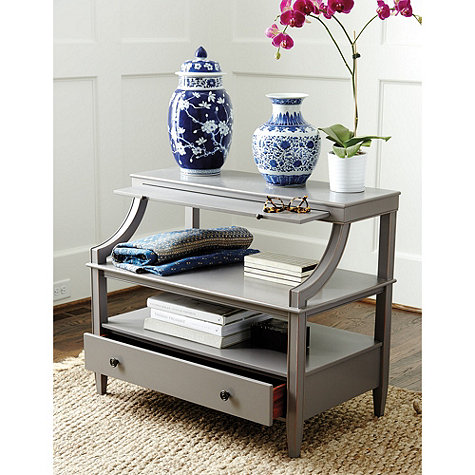 So a pair of bedside tables are now on my TO BUILD list. Which one do you like best? I'm off to find a plan to modify. Wish me luck!