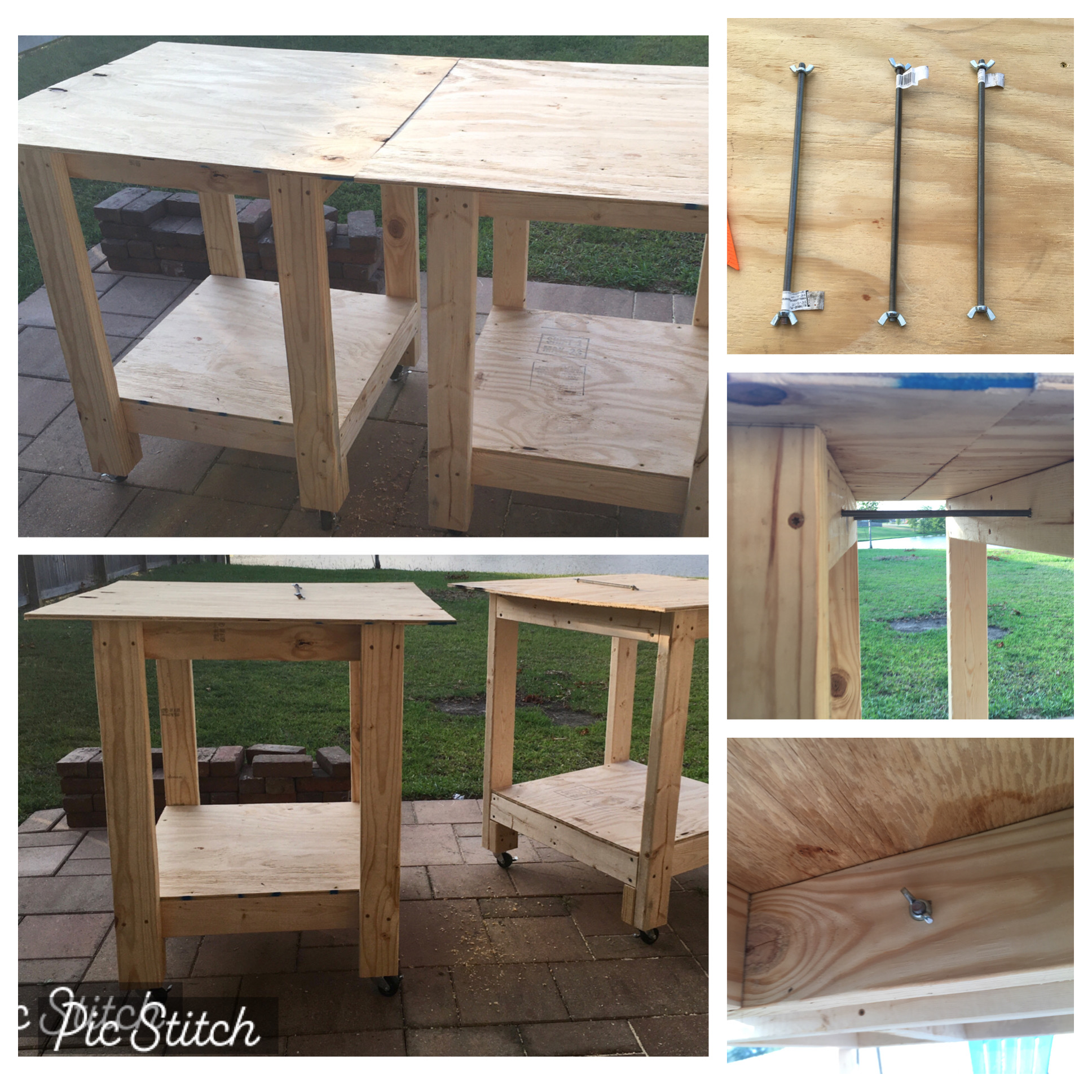 Submitted by Anna Taylor Stevens
Estimated Cost:
JenWoodhouse.com Plan Used: Simple Workbench
About the Project:
I love this plan! Rather than making one long workbench, I made two smaller workbenches. I added 4" 2x4s at the bottom of the legs to help with mounting the lower shelf and to also add wheel casters.
I wanted the option to attach the two workbenches together, so I drilled holes on each bench and fed 1' long 5/16" threaded steel rods and used wing nuts on both side to fasten the rods in place.
Only slight issue is I used the thinner plywood I had on hand, but can easily replace it with thicker plywood when necessary.