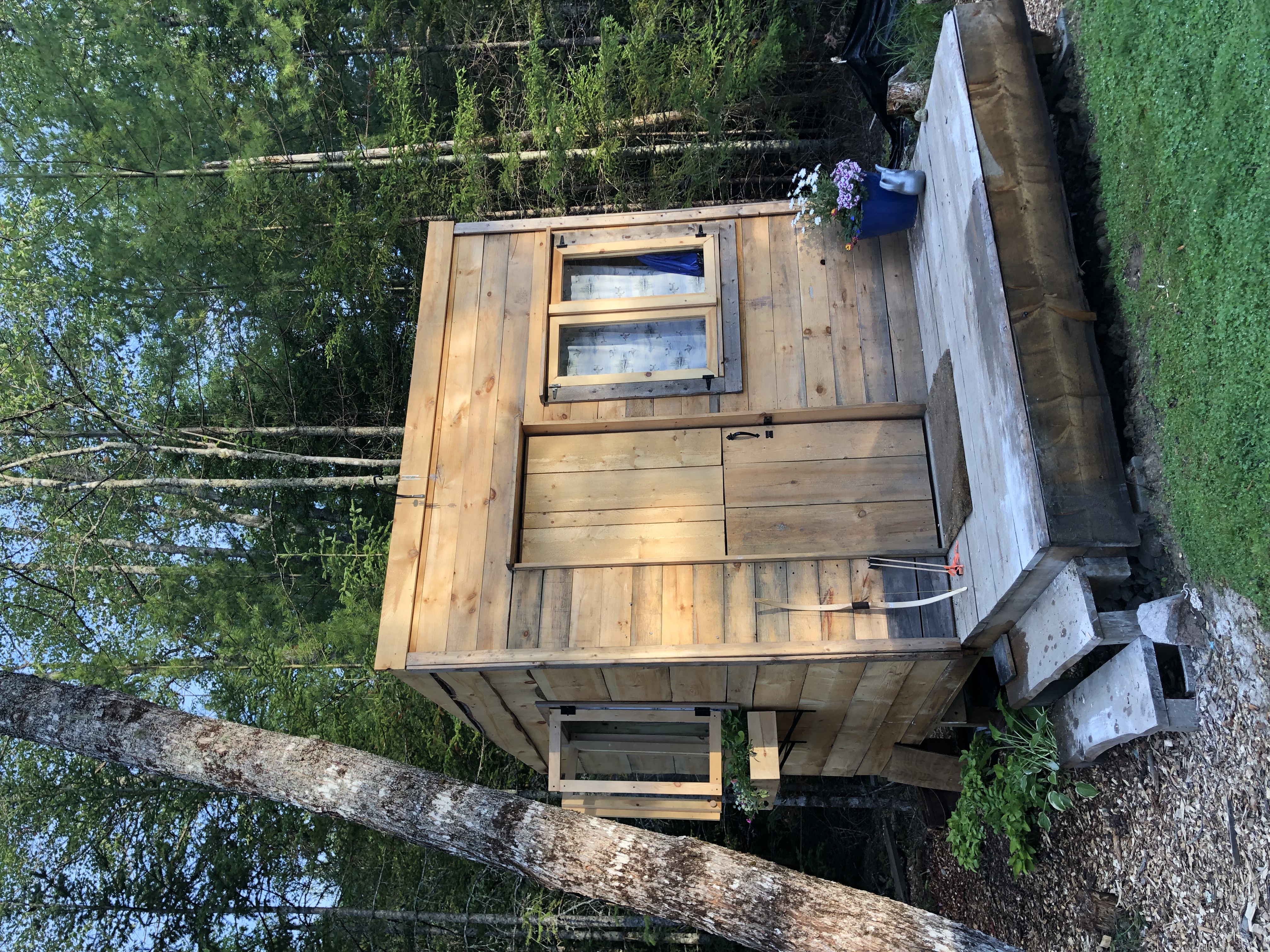 Submitted by Melissa Boyd
Estimated Cost: $1500
JenWoodhouse.com Plan Used: Easy playhouse plan
About the Project:
We used your version as a guide to a larger playhouse for our son. It was a family project. It's about 8×8' 8' at high point. Put it on a raised deck. We did trade for some of the lumber with a friend so that helped reduce costs. We added a Dutch door and really windows.