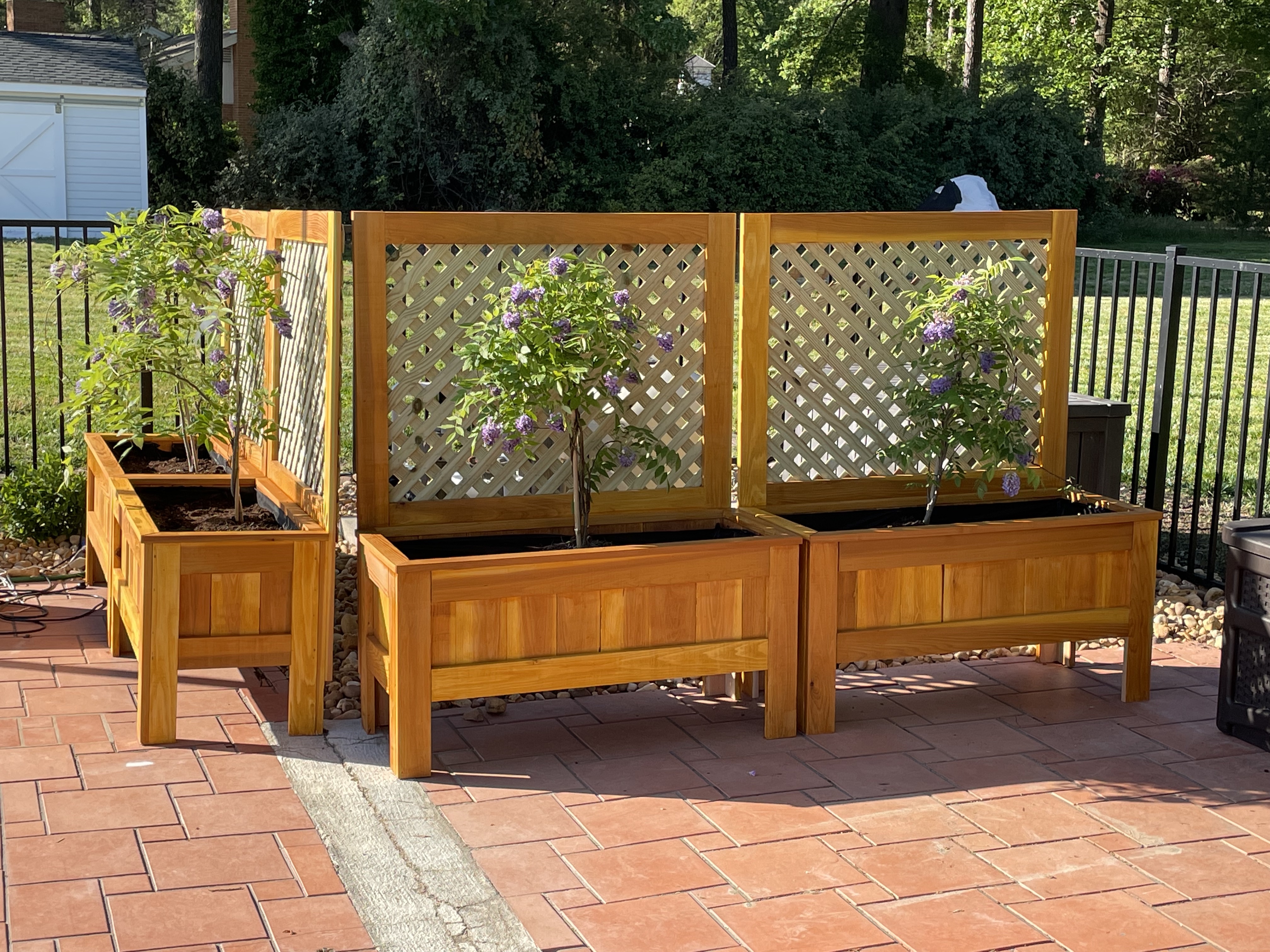 Submitted by Blair Nelsen
Estimated Cost: $375 per planter
JenWoodhouse.com Plan Used: DIY RAISED PLANTER WITH TRELLIS
About the Project:
I modified the "DIY Raised Planter with Trellis" plans to create a decorative screen around the equipment in our pool enclosure. I removed a cheap vinyl fence, which the previous owner had installed, and modified the plans to shorten the legs to 22″ (8″ off the ground). As we are on a river about 8 miles from the Chesapeake Bay, we can get pretty high winds and driving rain. I used cedar, which I stained with a clear sealant, and pressure treated lattice. I built a total of 5 planters. Construction was relatively easy, as I planned out all the cuts, so assembly was streamlined. Total time about 4 days. Due to price of cedar, it was a little more expensive, but all wood is expensive now.