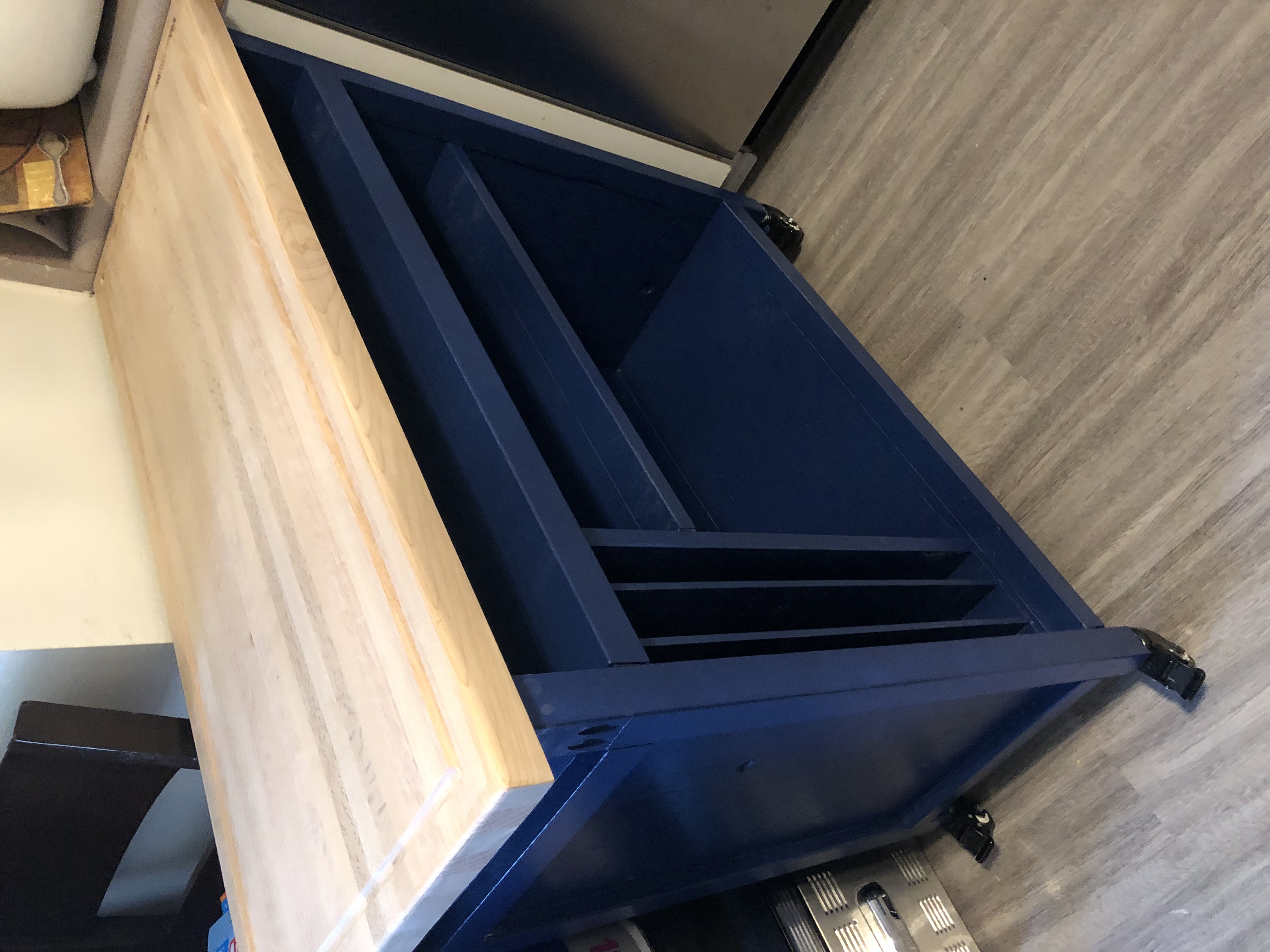 Submitted by John Pavey
Estimated Cost: It cost roughly $200 in materials because wood has become expensive.
JenWoodhouse.com Plan Used: Rolling Kichen Island
About the Project:
This project was not difficult with the right tools. It took me approximately 20 hours. I used 3/4 inch plywood for the sides, shelves and back panels. Pine was used for the legs and skirt features. It was a modified version of Jen's Rolling Kitchen Island, and could not have been accomplished without Jen's plans as a framework.