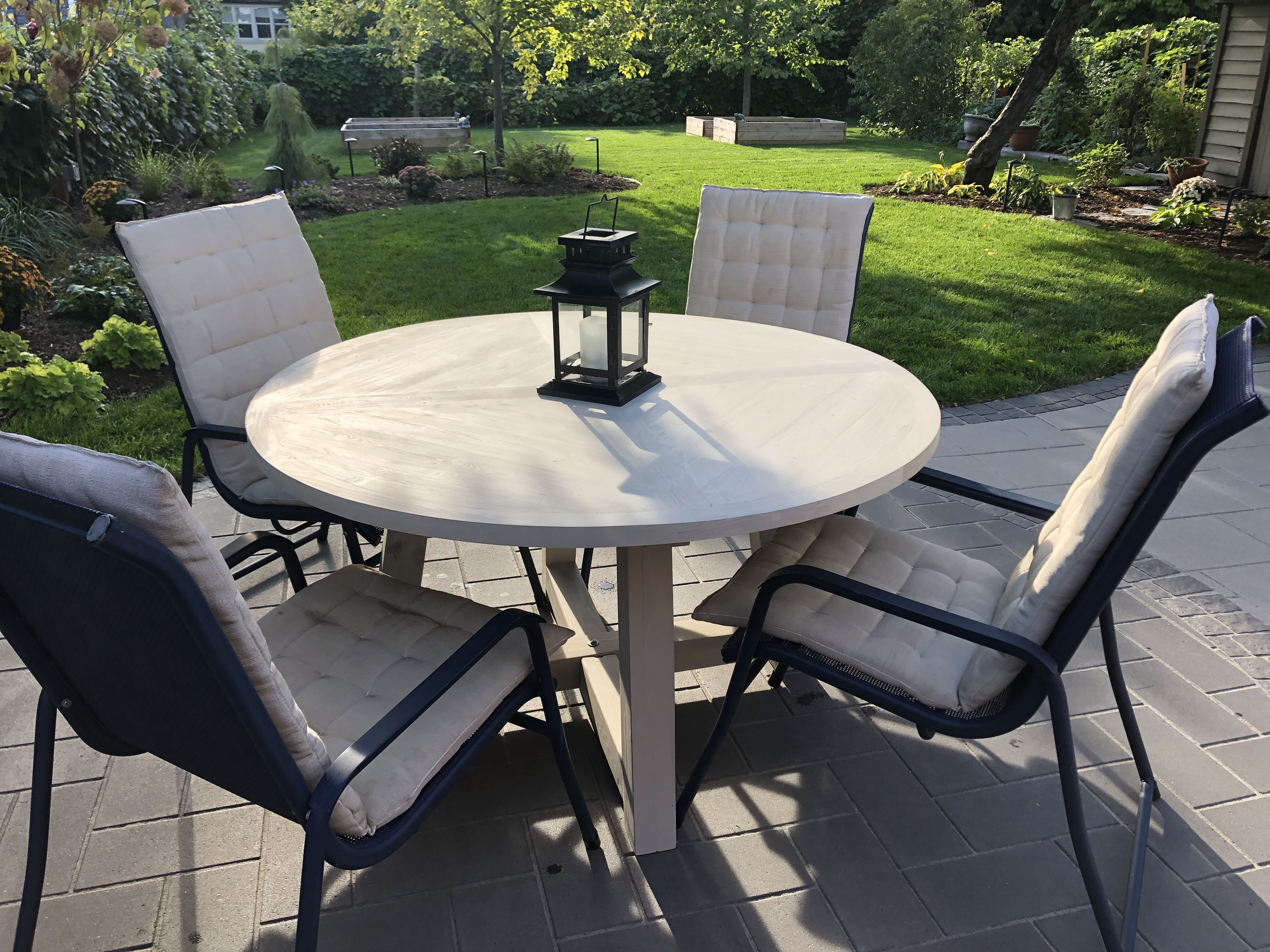 Submitted by Patrick Hurteau
Estimated Cost: Wood – free! Spent maybe 50 bucks on stain, glue, sandpaper, etc.
JenWoodhouse.com Plan Used: Round Wood beam dining table
About the Project:
Hi Jen, thanks for sharing these plans. We spent the summer working on a major backyard landscaping project and wanted a round table to work in the new patio design. I salvaged wood from our old deck. I modified things a little to make it 54″ diameter and to accommodate the 2X6 lumber we salvaged. Also added the border as Sarah had done. We are so pleased with how it turned out. Many thanks for your inspiration and sharing these plans!