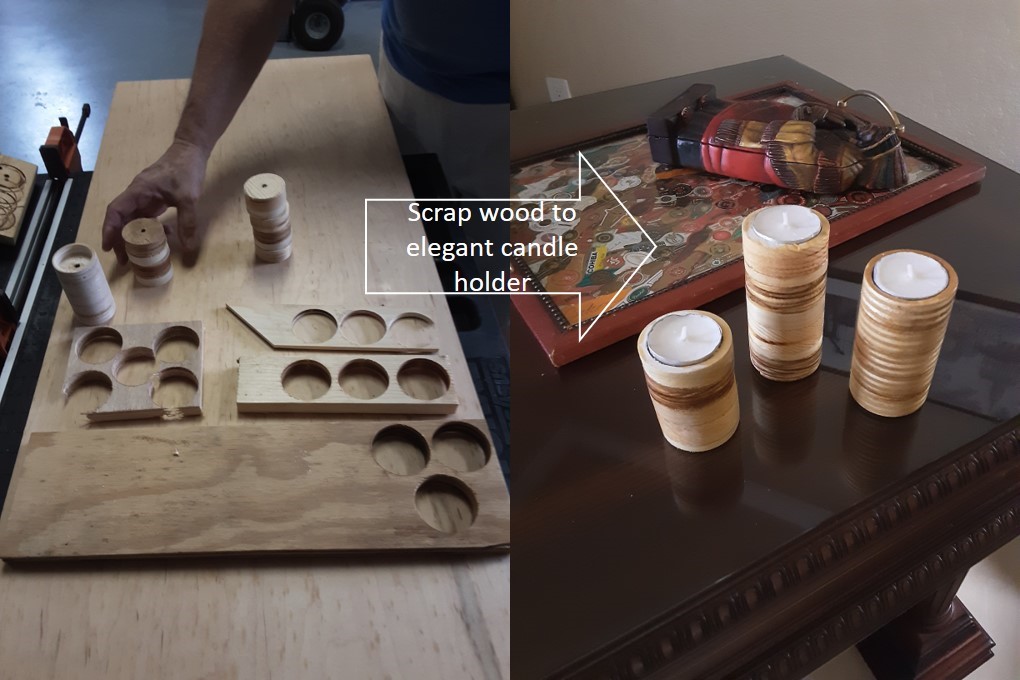 Submitted by Anthony M. Calabrese
Estimated Cost: ZERO
JenWoodhouse.com Plan Used: Scrap Plywood Candle Holders
About the Project:
diy project with scrap wood laying around the garage. Cut 1 1/2 inch cookies from several pieces of wood. Glued them into 3 separate towers. Using 1 fostner bit cut recess for tea light candle. A quick sanding and coat of polyurethane. They look pretty good for a quick fun project.