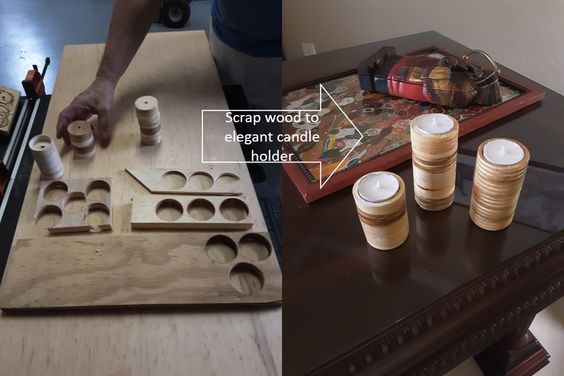 Submitted by Anthony M. Calabrese
Estimated Cost: ZERO
JenWoodhouse.com Plan Used: SCRAP PLYWOOD CANDLE HOLDERS
About the Project:
Took scrap wood and using a 2 inch hole saw to cut "cookies". Glued various wood types of cookies together forming 3 varying height cylinders. Using a 1 1/2 inch forstner bit to create a 1/2 inch deep recess for tea light candle. Easy project to repurpose wood that would normally wind up as trash. Final thoughts were finishing by lightly sanding each holder and applying quick coat of polyurethane. Cost nothing to create something useful and quite beautiful.
Added a variation to the tea light holder using patterned plywood formed in column fashion.