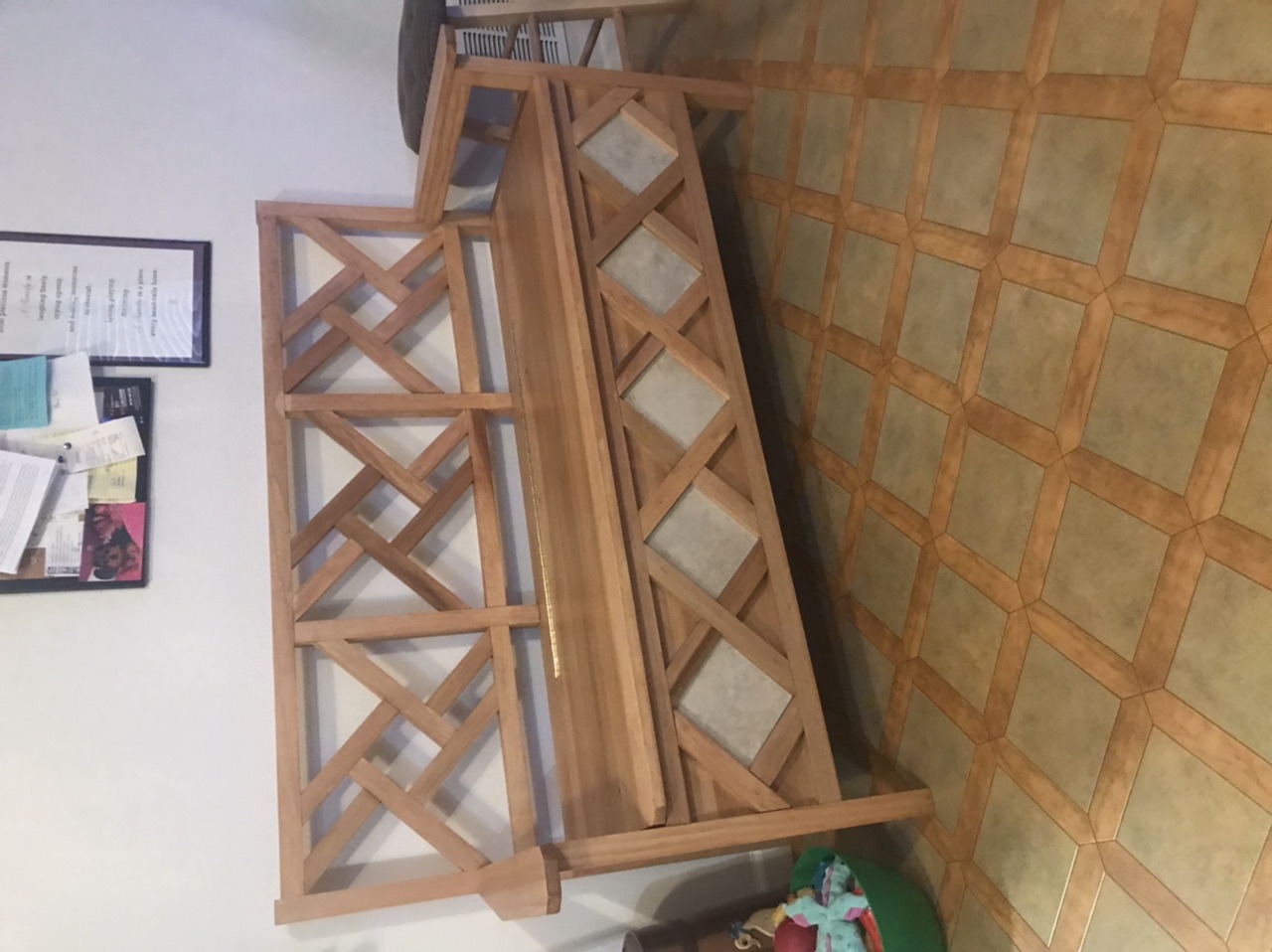 Submitted by Eric Bates
Estimated Cost: $400
JenWoodhouse.com Plan Used: Outdoor Storage Bench
About the Project:
I made this for kitchen storage using poplar and pine with ceramic tile inserts to match our floor and golden pecan stain. Took about 2 months, made an alternate back design. It was a lot of fun and gets a lot of use!