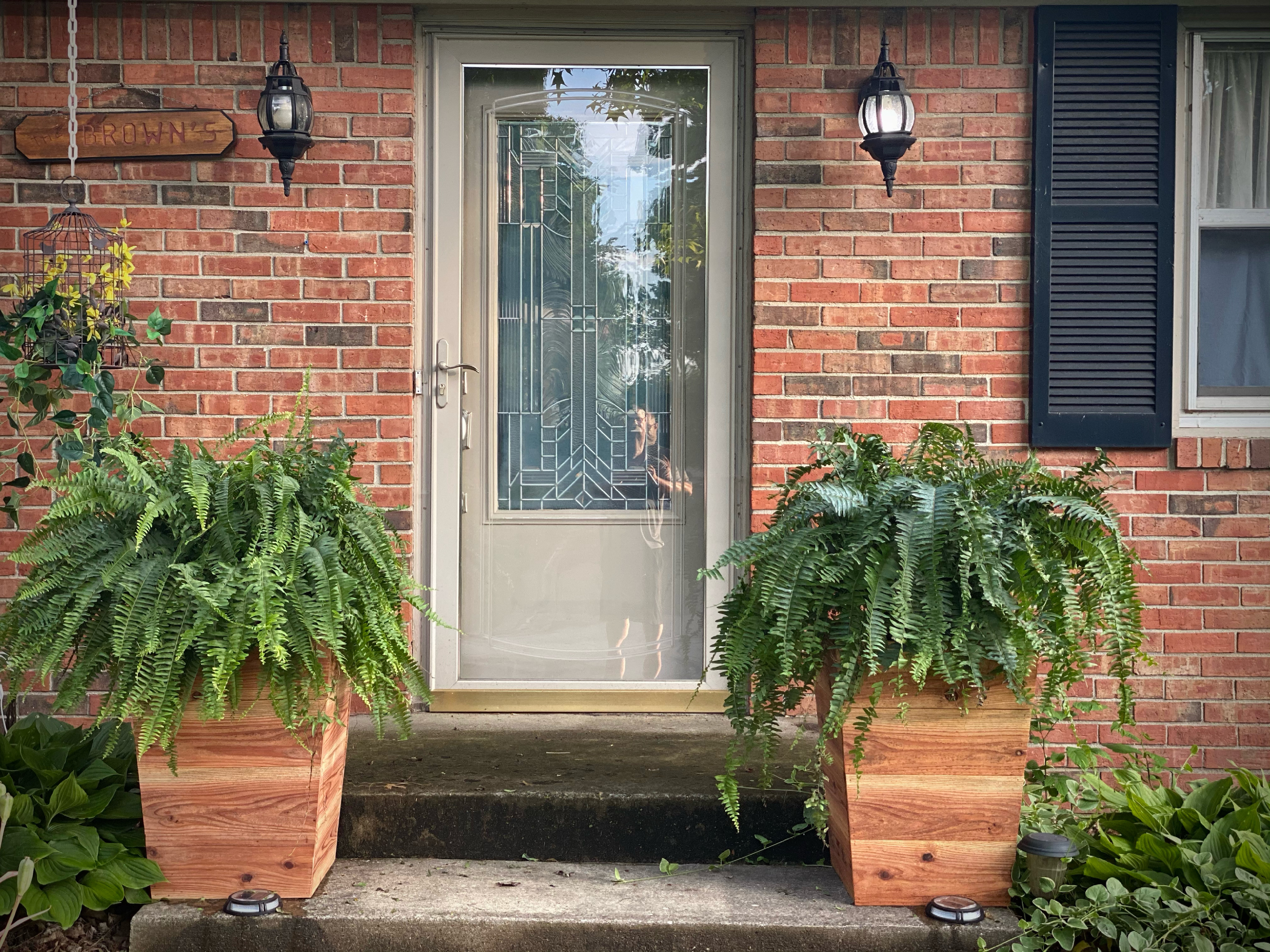 Submitted by Jeff Brown
Estimated Cost: $40.00
JenWoodhouse.com Plan Used: Tapered Cedar planter
About the Project:
This was a easy project to complete in about 2 1/2 hours one evening. Jen's plans were easy to follow. I used cedar fence planks and cedar 1 x2's. I make two of them for the front of my house.