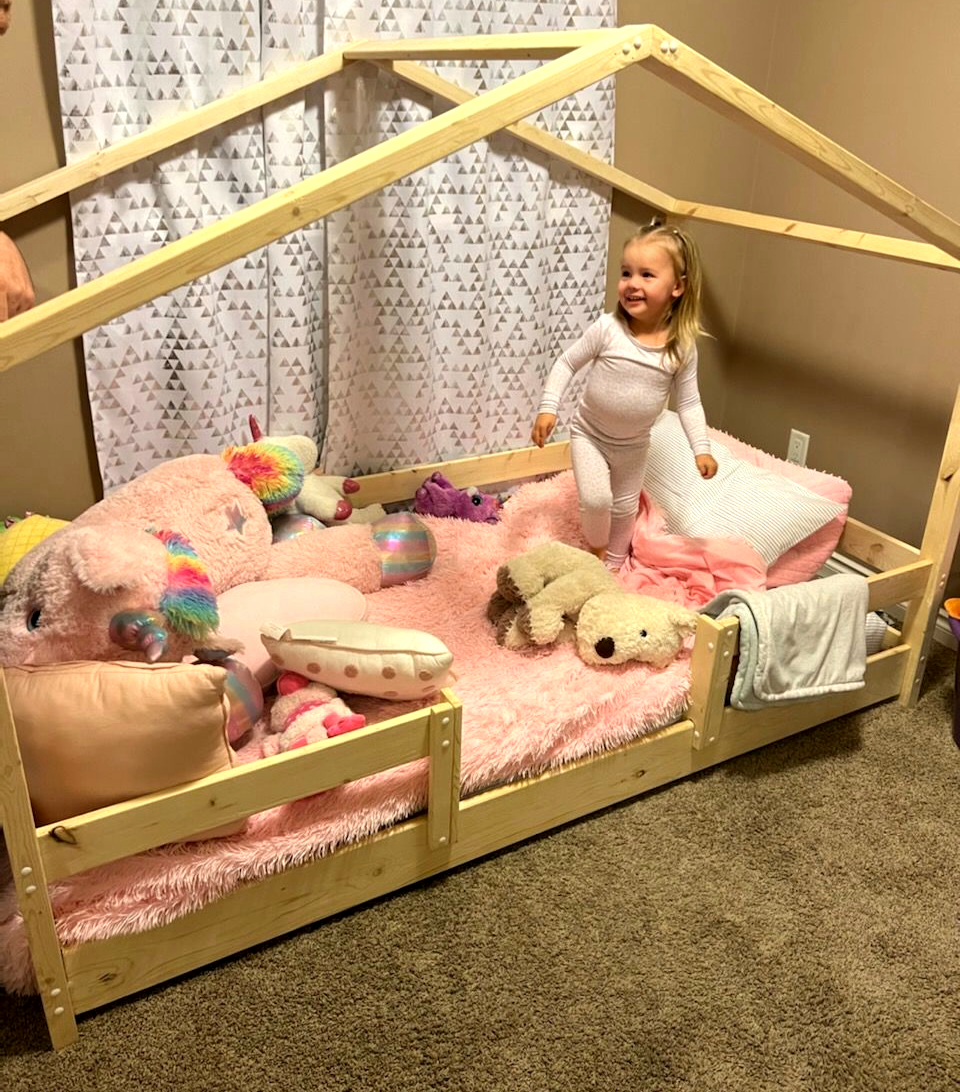 Submitted by Kim Burton
Estimated Cost: Wood, belt sanders (3 pack), wood glue, Brad nails, and wood screws $120 aaprox
JenWoodhouse.com Plan Used: 11413 96a Street, Grande Prairie, Alberta, T8V2B3, CA
About the Project:
So I built this house bed frame for my Grand Daughter partly based off your downloadable plans for the dolls bed and the other part from my daughter (baby's Mum) .
Materials used from the bottom up: 1×6 & 1×4-boards by matteress, 2×3- main posts, roof peaks and post braces, 1×3- top of railing and center peak brace. I made the total height 60″ (top of peak to floor) and it fits a single mattress-76×38 inches. Even just eye balling all the cuts, all together this took me about 3 hours to cut all the pieces and pre drill all the holes. The sanding of everything is what took me the longest time, that was about 6 straight hours with Ryobi's 6hp, 3×18 belt Sander and cordless multi tool with the triangle sanding head.