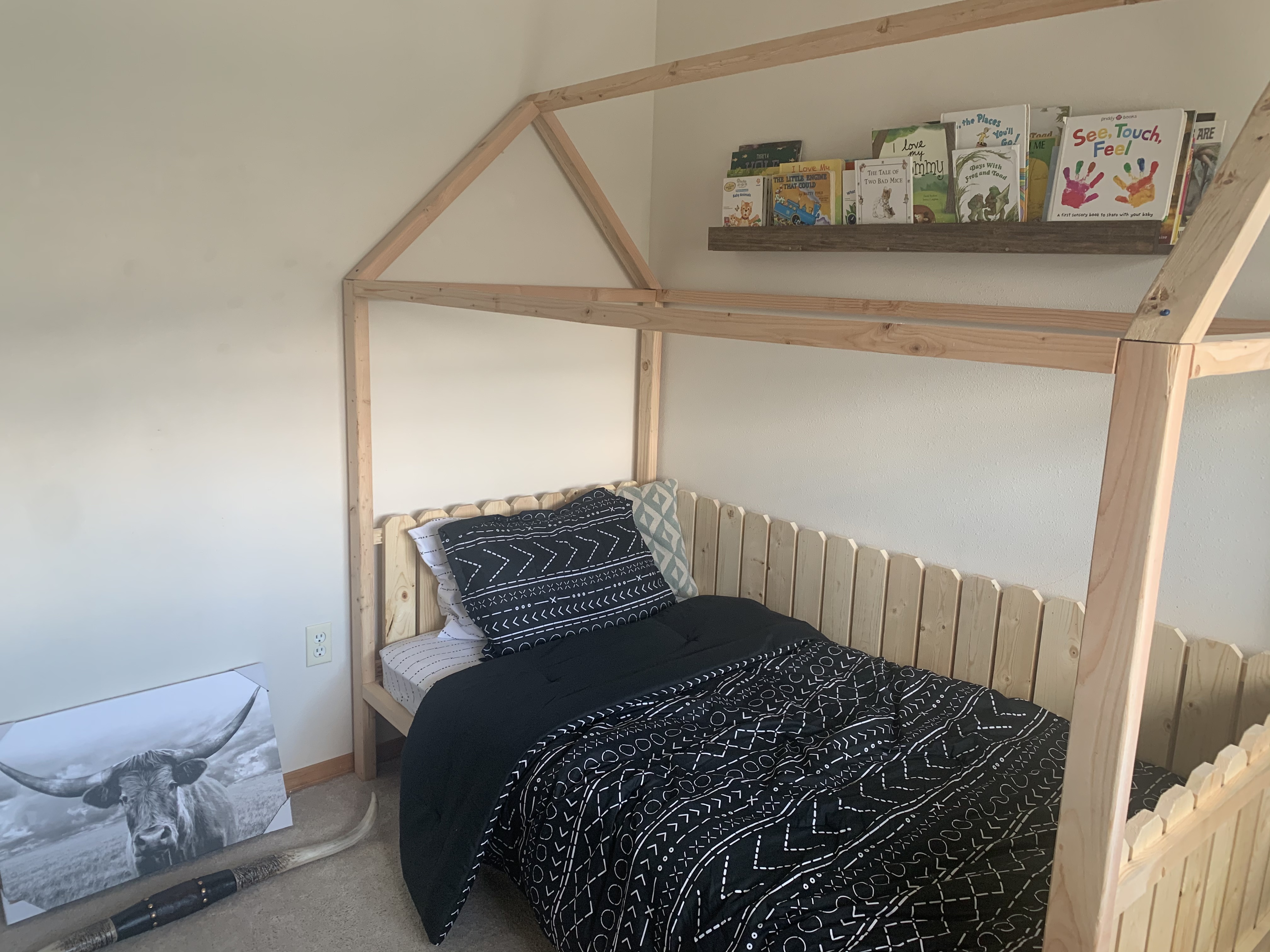 Submitted by Tristan
Estimated Cost: 120
JenWoodhouse.com Plan Used: Toddler House Bed
About the Project:
It took about 12 hours build time start to finish. I increased width measurements to 38" and length to 74" to accommodate a twin mattress. All other measurements where the same other than the ridge which was cut to fit. All boards where pine.