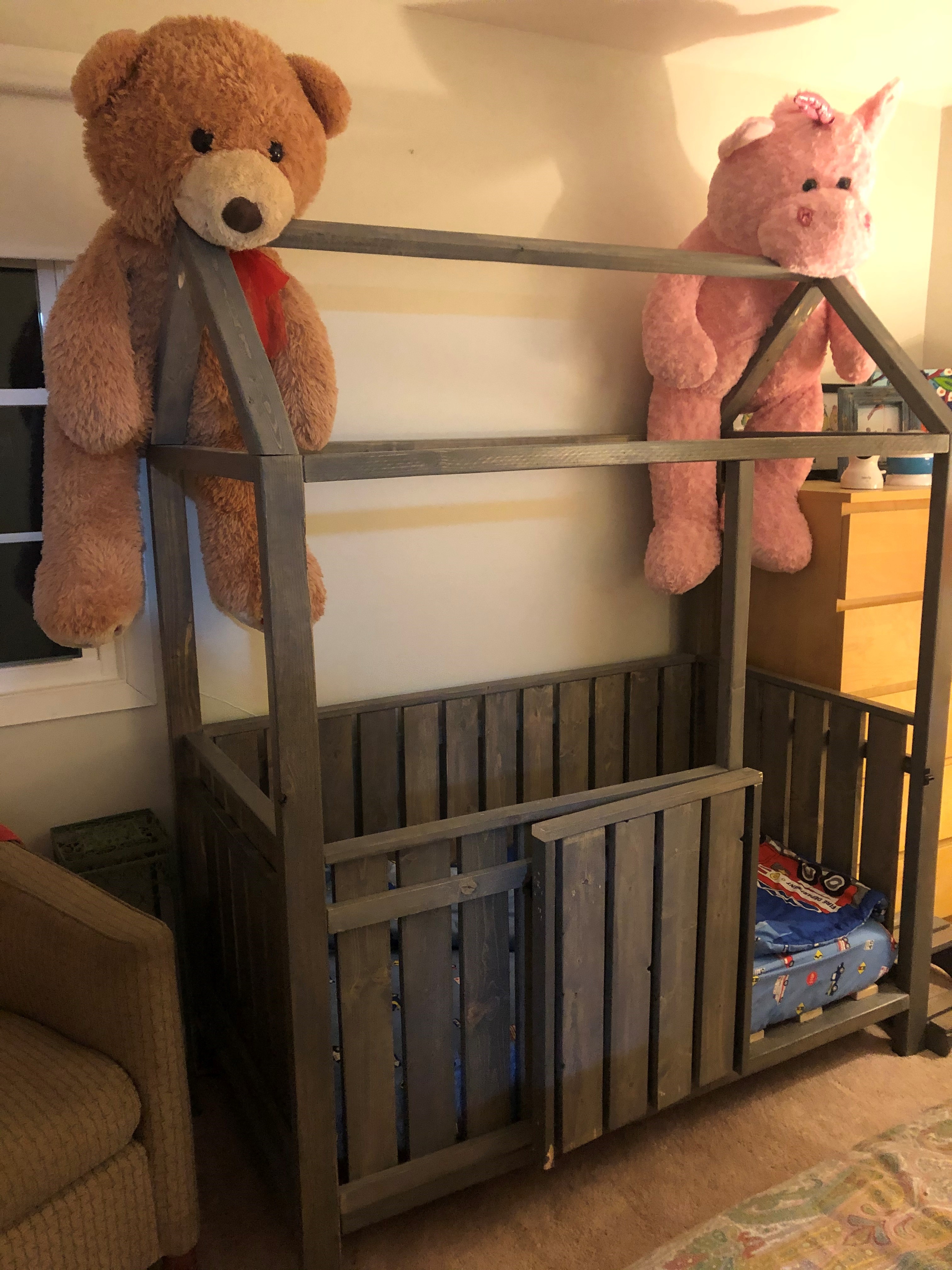 Submitted by Judy Beers
Estimated Cost: $150.00
JenWoodhouse.com Plan Used: Toddler House Bed
About the Project:
I followed your plans for for this toddler bed. I upgraded it by adding a front to the bed, a gate, and instead of doing the rabbit ear fence posts I added a top to them. I've never built anything this complex before but your instructions were organized and helpful. Thanks!