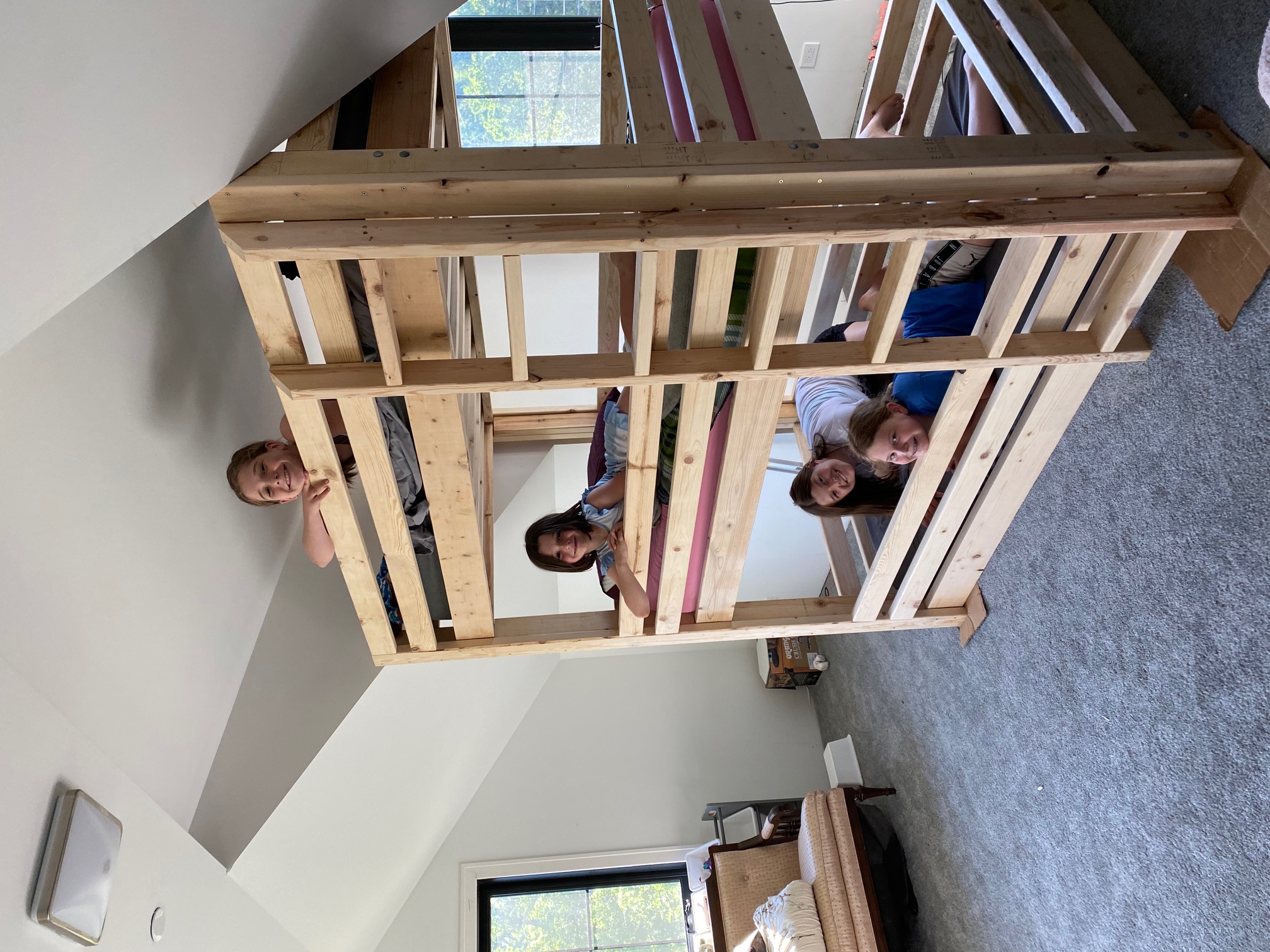 Submitted by Kelley Reinfelds
Estimated Cost: $300 (lumber so expensive right now!)
JenWoodhouse.com Plan Used: Triple Bunk Beds
About the Project:
We followed your plans nearly exactly, was very easy! Used chop saw, Kreg jig, and a few drivers, pine lumber. Decided to leave in the "pro tip" 2×4 braces under the mattress boxes as they seemed to make them even more stable and didn't interfere with the sleeping space. Also moved the ladder to the front due to spacing. Took about 2 weekends of on/off work. Also decided not to paint it, just left it natural after sanding, might paint someday!