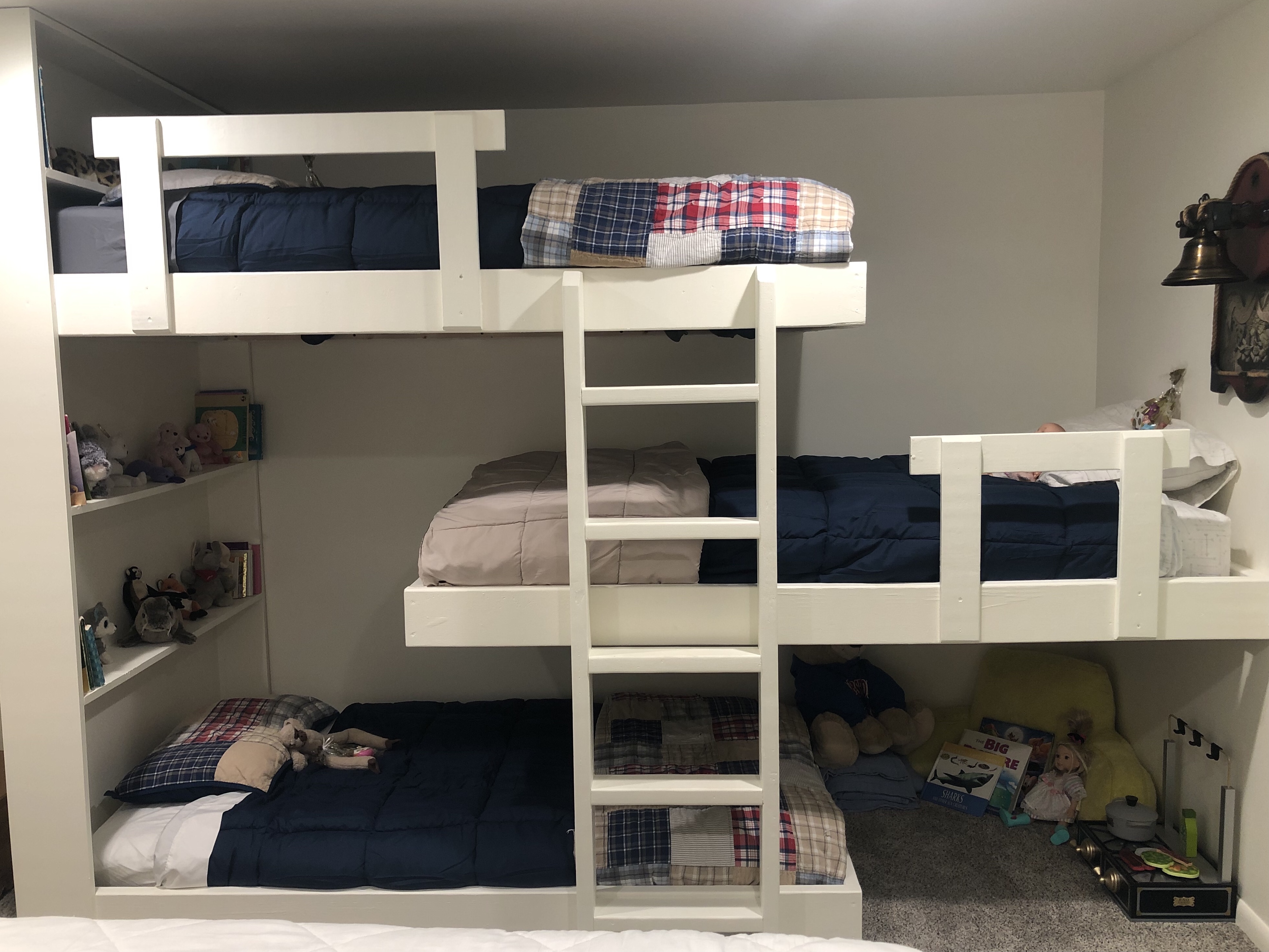 Submitted by Paul Tautges
Estimated Cost: $400.00
JenWoodhouse.com Plan Used: https://jenwoodhouse.com/triple-bunk-bed/
About the Project:
We expanded the guest bedroom in our walk-out basement by 3.5 feet to make it big enough to include a full-size bed and a triple bunk, so that we can have a whole family stay in there (out-of-state kids and grandkids). The ceiling is only 7′ high so I altered the plans slightlty to make the bunks staggered and created a plywood bookshelf wall so that we would have a 2′ closet space for hanging clothes. I used all the materials in Jen's plans, plus plywood and 1×8 pine for bookshelf. I used 4″ screws for the mattress boxes, not 2.5″, since they grabbed and straightened the cupped 2x6s better. Built in one weekend.