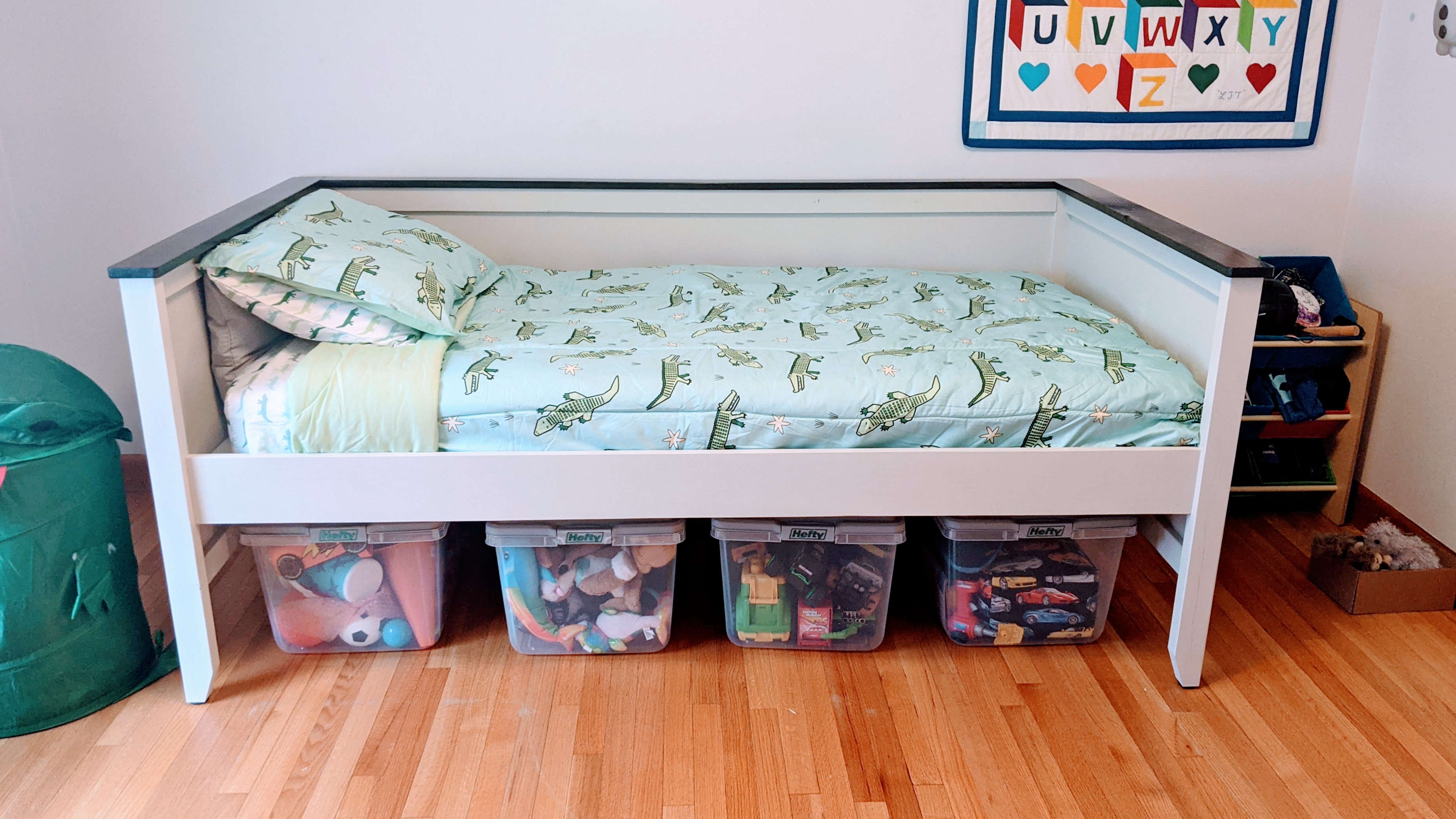 Submitted by Patrick Tracey
Estimated Cost: $150
JenWoodhouse.com Plan Used: DIY Twin Daybed
About the Project:
I used the plans for the DIY Twin Daybed for my young son's bedroom and made a couple of adaptations. I shortened the side and back panels to 21″ to get it through my doorways and I raised the height of the bed platform to allow space for large storage totes. (We needed storage more than the extra sleep space of the trundle.) Also, by shortening the side and back panels, I was able to use one sheet of sanded plywood instead of two which saved me $46!