Delicious, perfectly portioned Vanilla Wafer Banana Pudding for your next party!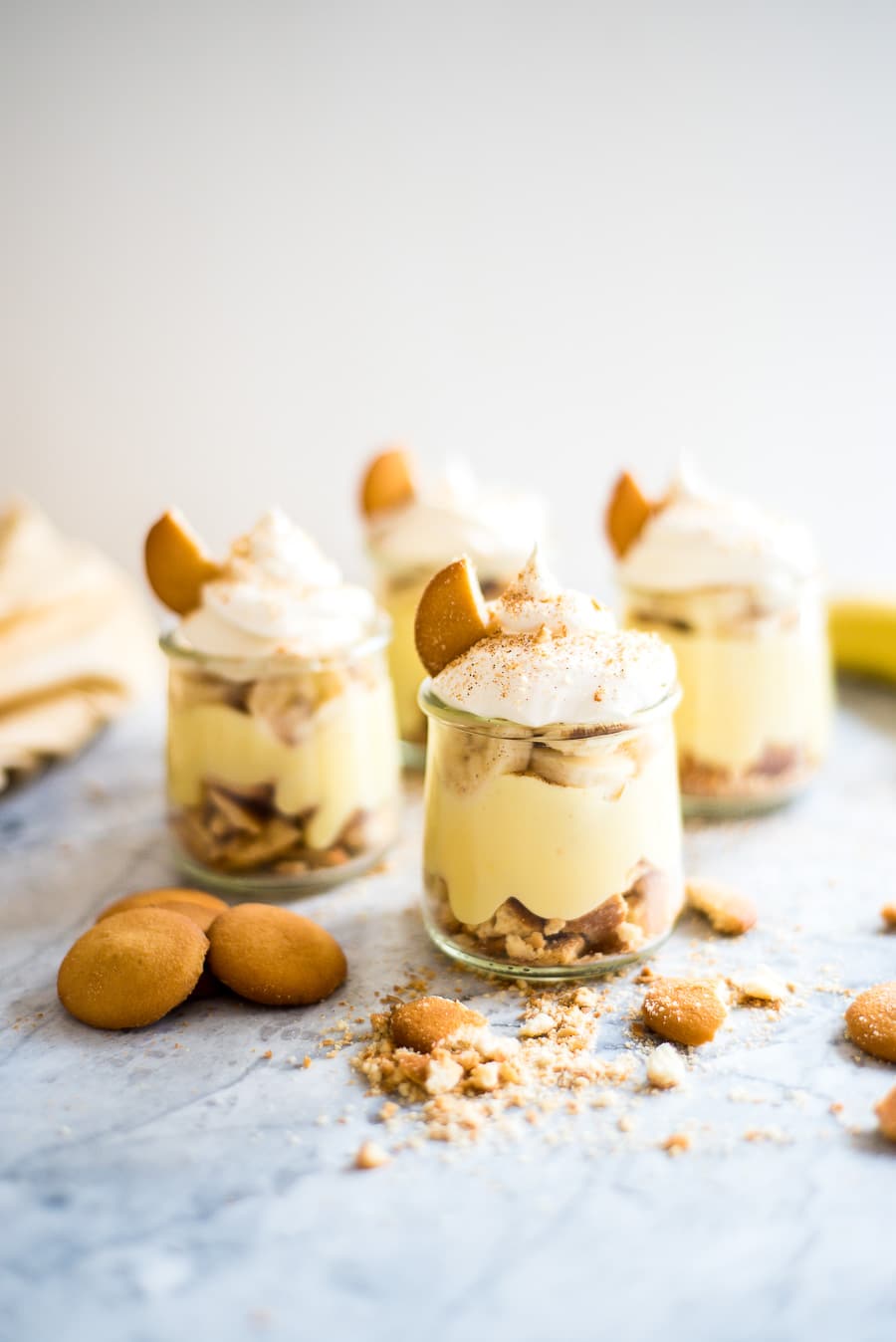 I am beyond excited about sharing this adorable dessert! These Vanilla Wafer Banana Pudding Jars got on our favorites list very quickly.
Did you know…
The history of this dessert dates all the way back to 1921, when Nilla Wafers published a recipe from Mrs. Laura Kerley of Bloomington, Illinois that called for custard, sliced bananas, and a pound of vanilla wafers. There have been many variations created since, but it remains a deliciously simple, sweet staple recipe in kitchens across the USA and beyond. Cool huh? She was basically a recipe blogger of the 1920's! 🙂
Today I am sharing the recipe I made up for these adorable little Vanilla Wafer Banana Pudding Jars which I feel takes the traditional foil casserole style to a whole new level. These sassy small servings are perfect for your next little soiree!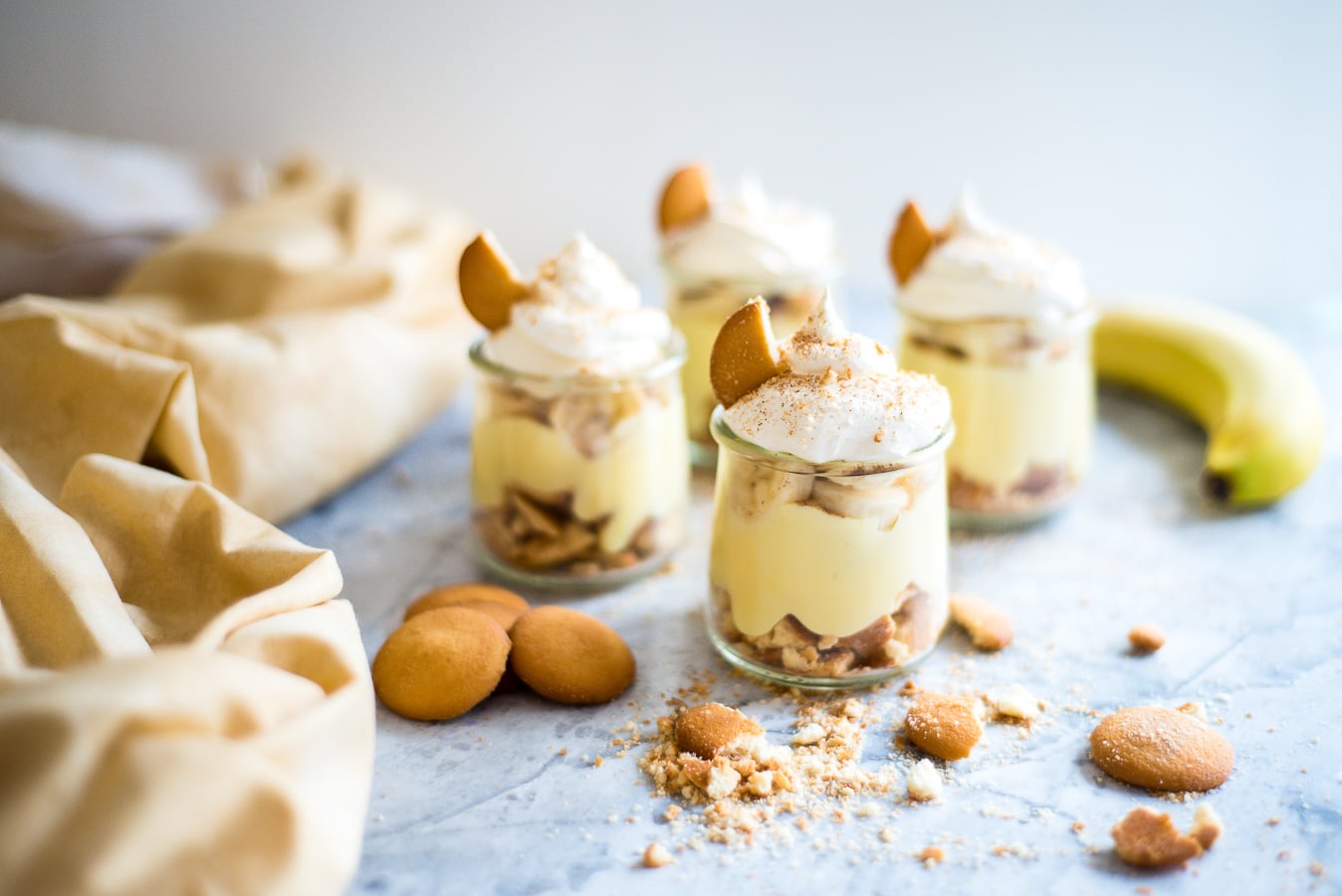 Print
Vanilla Wafer Banana Pudding
Delicious perfectly portioned Vanilla Wafer Banana Pudding Jars for your next party!
Author:
Cook Time:

10

Total Time:

10 minutes
1 c. rough chopped or broken Nilla Wafers
*Additional Nilla Wafers to garnish (optional)
2 medium bananas sliced
2/3 c. Cool Whip
1 c. prepared Jello vanilla pudding
1/2 tsp. cinnamon
2 tsp. sugar
Instructions
Evenly distribute the chopped or broken Nilla Wafers into 4 -5 oz. jars.
Pipe or spoon the prepared Jello pudding into each jar on top of the Nilla Wafers- distributing evenly.
Add the bananas to each- again distributing evenly.
Combine cinnamon and sugar and sprinkle 1/4 of your mixture onto the bananas in each jar.
Pipe the Cool Whip onto the top (I just use a ziplock bag for this -with about 1/2 in of the corner cut off) of each jar.
Garnish with additional Nilla Wafers if desired.
Enjoy immediately or refrigerate until serving.
You can also check out a cute video I created on how to put together these Vanilla Wafer Banana Pudding Jars.:-)
Vanilla + Banana = BANILLA. Cute, right?!
Easy as pie… or pudding!
You could very easily multiply the ingredients in this recipe to make more darling Vanilla Wafer Banana Pudding Jars for your company.
I am over the moon with this recipe for several reasons… first, it is delicious! Even my kid who "hates" bananas gobbled this up quicker than a contestant leaving Survivor! That in itself is a miracle. Second, it takes 10 minutes guys!!! Yep, 10 minutes from start to finish – and actually, that is on the high end because I included the time it took to whip up the Jello vanilla pudding (it is soft set in just 5 minutes). Three, it is just such a simple go-to crowd-pleasing dessert that looks really beautiful.
Also, speaking of beautiful…
I will let you in on a little secret! I used recycled jars for this project. That's right! I actually went to the store and picked up this 4 oz. Mason jelly jars (which you could totally use by the way) and then I remembered something… I saved the containers from my Oui French Style Yogurt because they were nicely shaped glass jars that I thought I could use for something. Turns out they were the most attractive little vessels for this tasty treat! So now you know my secret- but you don't have to keep it to yourself.
Make sure you share this with your friends and Pin it!
Also, if you LOVE dessert like I do and are looking for a quick summer treat try these easy Chocolate Covered Fruit Bars.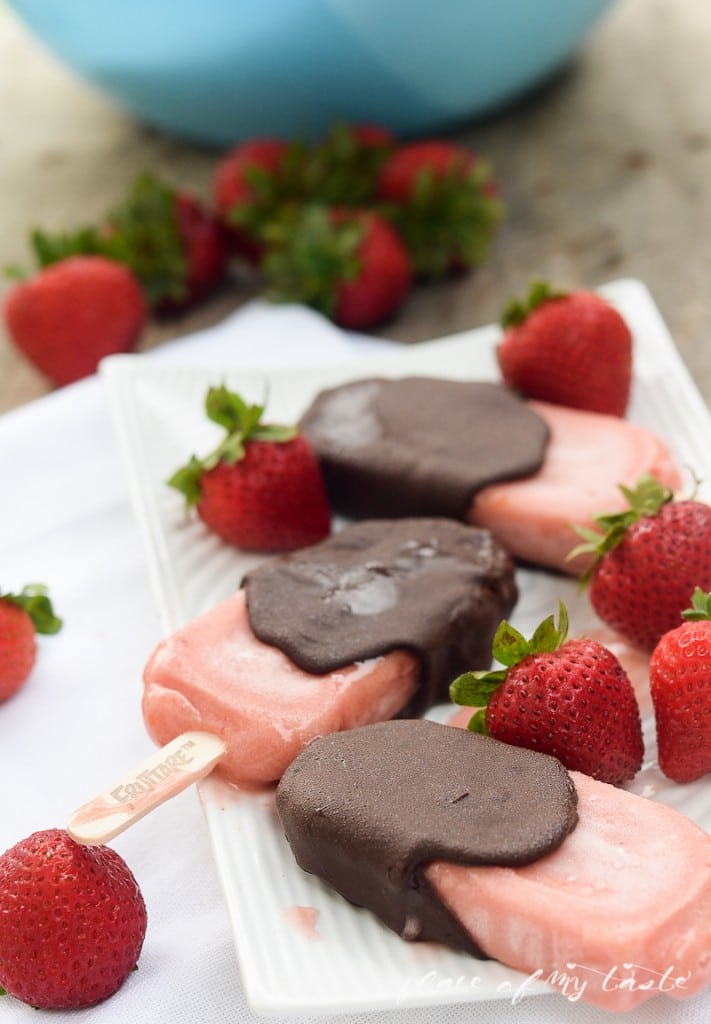 Need an appetizer with as much flair as these little Vanilla Wafer Banana Trifle Jars? Try these Dates, Grapes and Cream Cheese Balls Snack– say that 5 times fast! HA!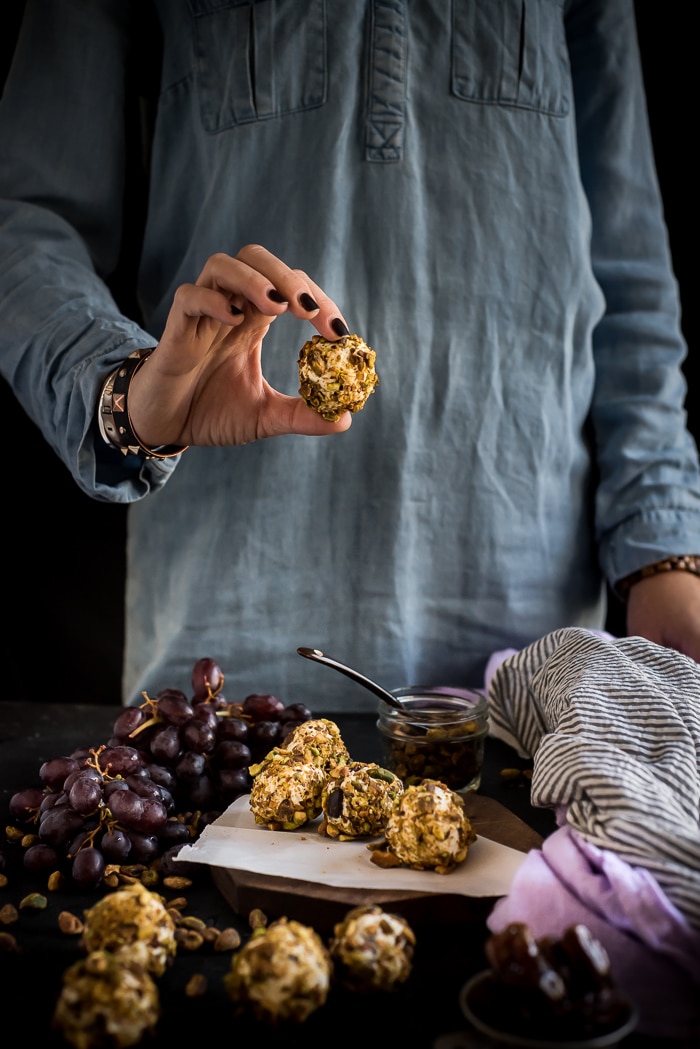 I hope you LOVE all of my recipes and try some of my DIY projects too. Check out all of Place of My Taste to get inspired by all my beautiful creations.
Cheers,
Aniko