Just a few photos from the day. Jory Cordy is ahhh-mazing.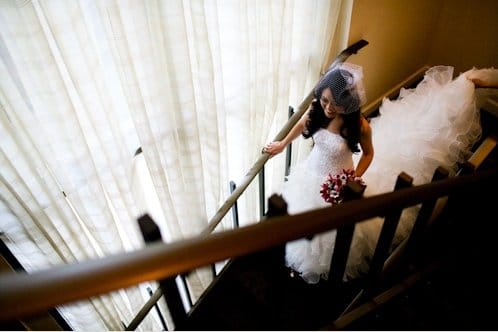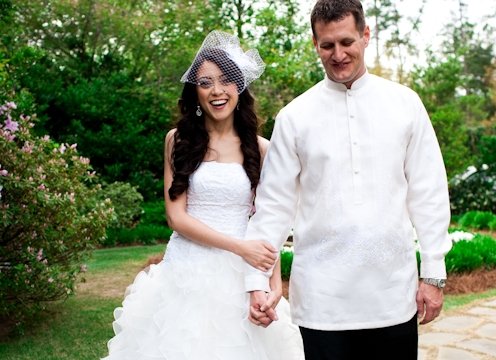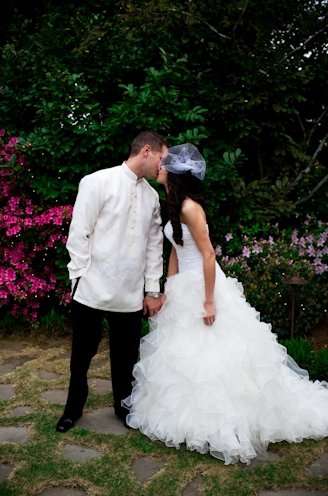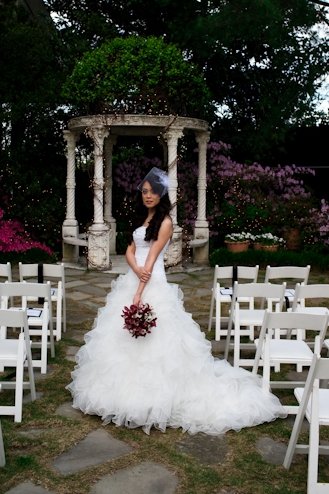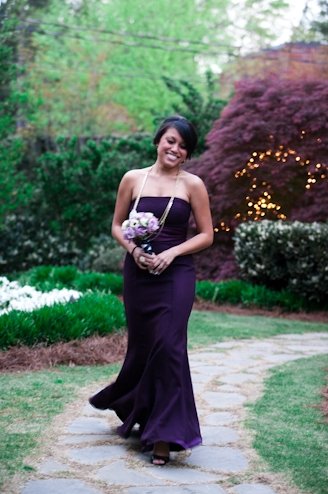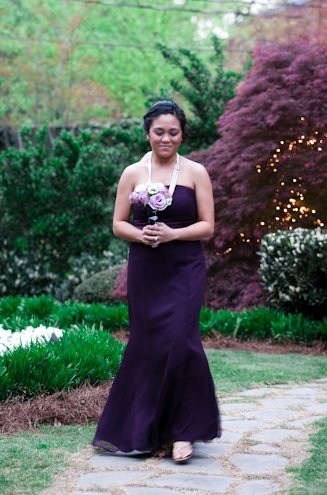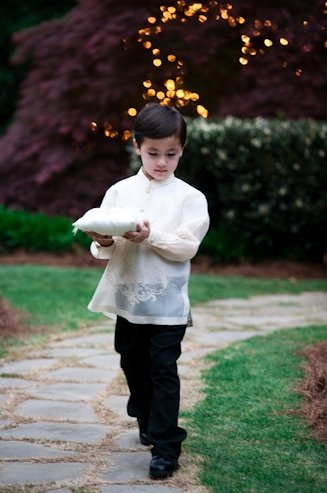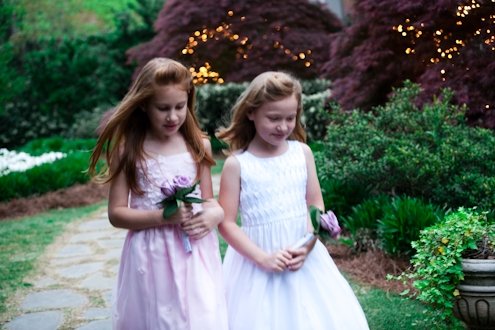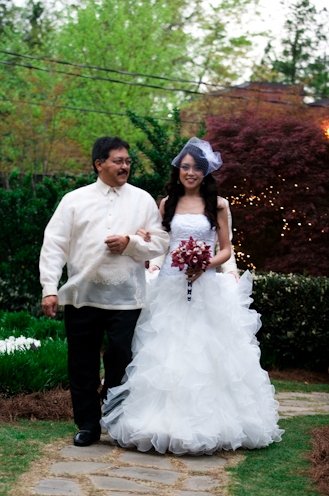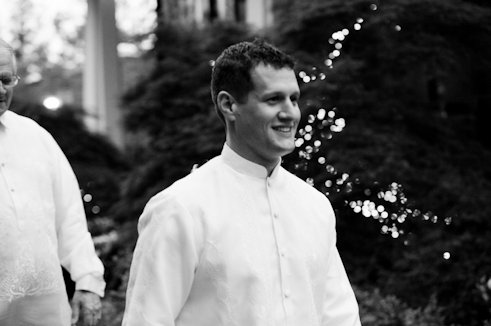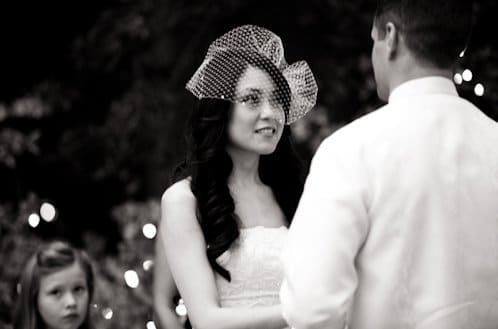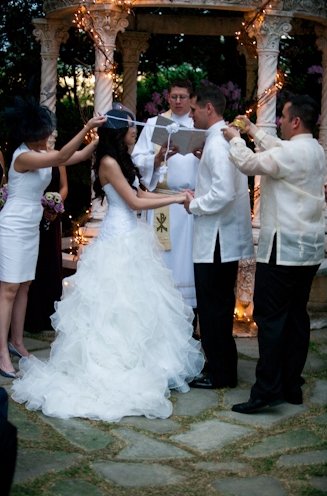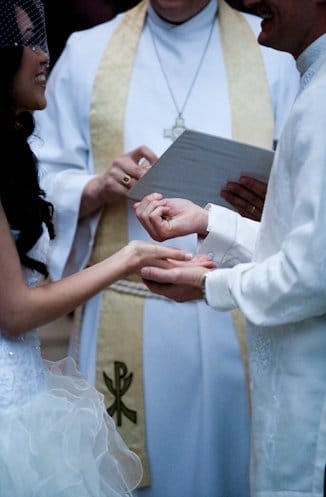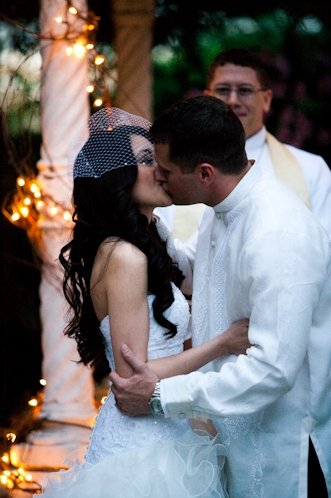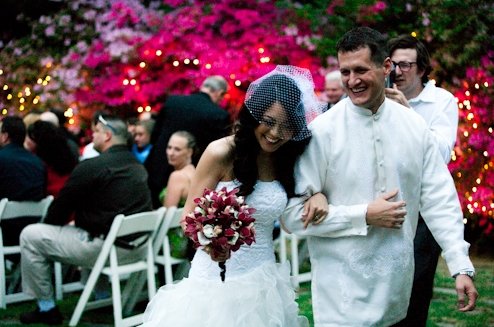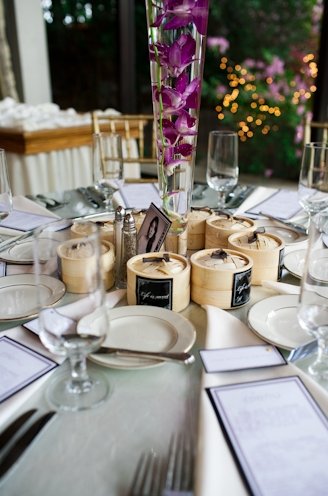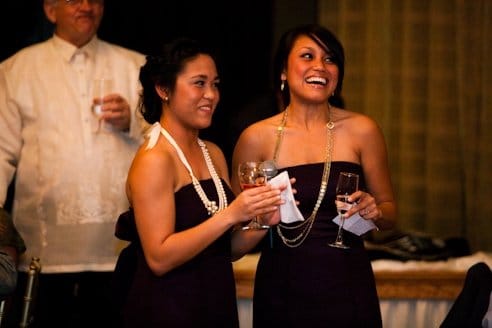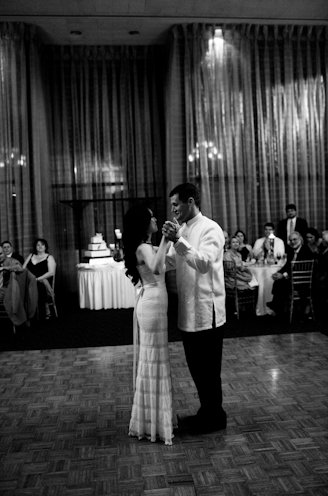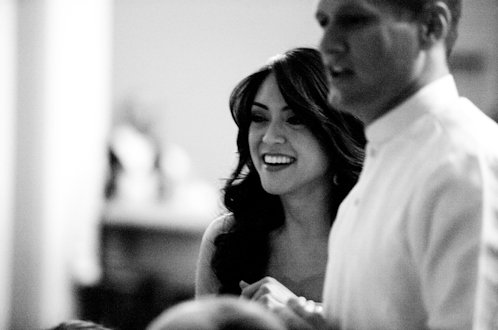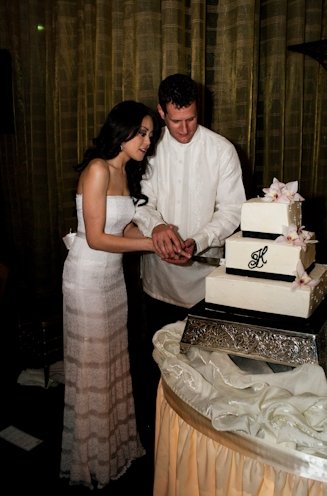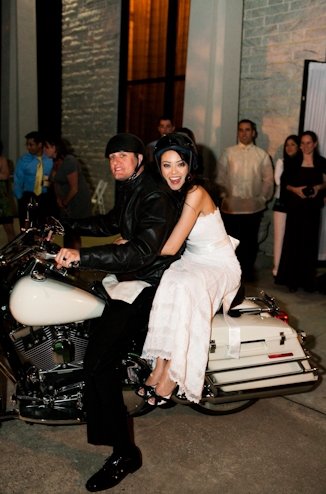 And, if you're interested to know the details about our wedding… read on!
My parents were incredibly generous to foot the bill for the entire wedding. But that didn't mean 'carte blanche' for me. I was extremely careful to keep the budget sensible and I DIY'd everything I could. Plus, we had close to 2 years to plan (and save!) for the wedding. The average cost of a wedding in Atlanta is a whopping $25,000 to $40,000 (absurd)! I'm pleased that we kept our costs under $15,000.
Venue:
We held our wedding on a Saturday evening in Atlanta, GA at a venue called The Atrium. It was actually in Norcross, which is a cute little historic suburb about 30 minutes north of the downtown. We had about 75 people attend, which was great. We loved the intimacy of a small wedding because we were able to spend time with everyone. We were still overwhelmed by the crazy agenda for the day, running around doing this and that (dances, cake cutting, toasts, etc. etc.) but we felt if our wedding was any larger, we'd really kick ourselves for not being able to visit with everyone. Also, budget-wise it made more sense for us because we wanted to spoil our guests with a seated, served, 4-course dinner – always easier with a smaller guest list.
When searching for venues, I was hard-pressed to find anything that wasn't a Southern Antebellum-style mansion. The last thing I wanted was frilly Victorian wallpaper with magnolias bigger than my head. I preferred clean, modern lines. I chose the Atrium because not only was it the most modern-looking space within our budget, but also because Adam and I wanted an indoor/outdoor venue. We wanted to get married outside in a garden, then serve dinner indoors. We also wanted the ceremony and reception to take place in one location, to eliminate the confusion, time, and driving from one location to another. Not only was it more convenient for our guests, but also more environmentally friendly!
The garden was absolutely beautiful in April. All the flowers were in bloom and the weather couldn't have been more perfect. It was a breezy 72 degrees F, with zero humidity! The sun was setting as we said our vows and everyone was cool and comfortable.
While the food was good and the service was par for the course, I couldn't help but feel like The Atrium was a bit of a 'wedding factory.' I would have appreciated a more concentrated, customized service. They do a lot of weddings, and fall into the trap of treating everyone as just another bride. Had I not planned every last detail to the tee myself (I'm kind of obsessive-compulsive that way), I think I would have ended up with just another wedding. But because every detail was very specific, I was lucky enough to have the wedding exactly as we wanted it.
Ceremony:
Our 30-minute long ceremony was very special to us. We had Adam's Chaplain officiate. He and Adam served in Iraq together for 15 months, so having him officiate our wedding was extra special for us. Also, we infused Filipino wedding traditions with the coin and cord ceremony. My brother and sister-in-law placed a cord over our shoulders, in a figure 8, to symbolize our eternal bond in marriage. Then 13 gold coins, or Arrhae, are passed between our hands to symbolize prosperity and our promise to provide for one another and our family.
Then we had a couple of our rockstar friends Todd and Leslie perform "Lovely Tonight" by Joshua Radin. It was extra special that they performed because they were there from the beginning, when Adam and I first became a couple.
Wedding Party:
Just like our guest list, we kept our wedding party small. My two sisters were my bridesmaids and Adam's two brothers were his groomsman. My brother and sister-in-law were the coin and cord sponsors, Adam's two nieces were flower girls, and my nephew was the ring-bearer.
Attire:
My gowns were custom-made while I was on tour in Vietnam last year. I couldn't bear to spend thousands of dollars on a dress I'd only wear for a few hours, so it was an incredible blessing that I could have them tailored in Ho Chi Minh City for a fraction of the price! I had two gowns made by Tricia and Verona tailors, one for the ceremony and another for the reception. And while that sounds extravagant, it was everything but. The total cost for both my gowns was $400 (my reception dress ringing in at a whopping $60!). Not only was I able to dictate the design, but choose the fabrics, and come back with a touching memento of my time in Vietnam. My ceremony gown had a beaded, embroidered strapless bodice with a drop waist, satin buttons down the back, and layers upon layers of ruffled chiffon for the skirt. My reception gown was a strapless lace sheath with a satin ribbon at the waist. It was so comfortable. I wore shoes I'd owned for years, a black and white high heel from Dillard's. My birdcage veil came from Distinctive Veils – it was a white 18″ veil with Swarovski crystals along the bottom edge. It cost me about $80, but after my wedding, I sold it to another bride for $60. Not too shabby!
My sisters wore a Jim Hjelm gown style JH5774. It was a floor-length, strapless, trumpet gown with a satin empire pleated bodice in a deep eggplant chiffon. They looked absolutely beautiful in it. The color was stunning against their olive skin tone and dark hair.
The men in the wedding party wore Barongs, traditional Filipino wedding attire. Because it's made from pineapple fibers and is extremely labor-intensive to create, Barongs are reserved for the most prestigious and formal of events. Each Barong is embroidered differently, and the groom traditionally wears the Barong with the most embroidery. We purchased our Barongs from Barongs R Us.
Hair and Makeup:
DIY baby!
Makeup:
Face Primer: Smashbox Photo Finish Primer
Foundation: MAC Studio Fix Fluid
Concealer: MAC Studio Sculpt Concealer
Eyeliner and Brow Liner: Trish McEvoy's Eye Definer in Black
Eyeshadows: Lancome's Color Design in Creme Lustre and Trish McEvoy's Eye Definer in Black
Blush: MAC Powder Blush in Gingerly
Mascara: Maybelline Great Lash in Blackest Black
Lips: Lancome's Juicy Tubes Gloss in Tickled Pink
Hair:
Luckily, I don't have to use any styling product for my hair because it holds curl for days. I just curled it with my Conair Infiniti curling iron. So far, this is the best curling iron I've come across because it gets really, really hot. You can adjust the temperature to get as hot as 395 degrees F (hello, oven)! And it takes less time because you only have to keep your hair curled around its barrel for 2 seconds!
I took my sisters to get their updos done at Salon 124 in Duluth, GA. Then we went next door to the nail salon and got mani/pedis. So fun to have a relaxing girly day before all the excitement began.
Something old, something new, something borrowed, something blue:
My grandmother's handkerchief was tucked into my gown for my 'something old' and my 'something new' were a pair of crystal earrings. I borrowed my sisters strapless bra for my 'something borrowed' and had this dress tag stitched into my dress for my 'something blue.'
Flowers:
Our florist was Heather Kocevar from Stems. Overall, I was pretty happy with her flowers, but then again, flowers weren't on my list of top priorities. But Heather was friendly, easy to work with, and very budget-friendly (which was most important to me)! I carried a bouquet of cymbidium orchids, and white anemones with black centers that was wrapped ballet-style with black and white satin ribbon. My sisters carried a bouquet of the black and white anemones with lavender bluebird roses. And in lieu of petals or a pomander, my two flower girls each carried a mini-bouquet of the bluebird roses. Heather also provided the cymbidium orchids to top our cake.
The orchids in our centerpieces were provided by The Atrium. A single stem of Dendrobium orchids was submerged in water, in a 3-foot clear glass vase.
There wasn't much to do by way of ceremony decor. The wall of azaleas in the garden was all the decor we needed!
Food:
Ah, yes… the most important part!
Appetizers:
We had butler-passed hors d'oeuvres immediately following the ceremony: my mom's lumpia recipe (of course!), scallops with lemon thyme sauce on polenta cake, and roasted tomato with fresh mozzarella on bruschetta.
Salads:
Our guests chose between a traditional caesar salad with gruyere croutons and freshly shaved parmesan or mixed tender greens, english cucumbers, pear tomatoes, and marinated goat cheese with white balsamic vinaigrette.
Entrees:
Herb roasted french cut breast of chicken with rosemary smashed potatoes, shiitake mushroom saute, chicken jus, and asparagus
Horseradish and black pepper filet mignon with roasted potatoes, pecan and bleu cheese spinach with a blackened tomato coulis
Barbecue-rubbed filet of salmon chargrilled and served with edamame bean and corn succotash, grits cake and a lemon thyme sauce, finished with marinated cucumbers
Vegetarian option: Angel nest with ratatouille vegetables, extra-virgin olive oil and asiago cheese
Child's meal: chicken fingers and french fries
Dessert:
Our spectacular wedding cake!
Guest Favors:
We gave our guests Polvoron in mini bamboo steamers. Polvoron was one of my favorite Filipino treats growing up. It's a sweet, powdered milk cookie that crumbles and melts in your mouth.
Cake:
Our wedding cake was, by far, the most delicious part of our wedding. Our baker was Niki Chaffin at Edible Greetings. It was a square, 3-tiered amaretto cake with raspberry filling and vanilla cream cheese icing (no fondant for us! ick). Each tier had a black ribbon around the base, and an "H" monogram on the middle tier, topped with pale pink cymbidium orchids.
I cannot tell you how amazing our cake tasted! We had our cake tasting in Niki's living room, which at first, concerned me that she might be sub-par because it wasn't a 'real' bakery. I couldn't have been more wrong. All it took was one taste of her cakes and we were sold. The minute that cake touched our palettes, we all literally had that 'this is IT!' moment. It was that good. The flavor and texture of her cakes were so delicious, it could stand alone, without any icing at all! And the icing was just that: icing on the cake. Also delicious, creamy, and smooth. We really hit the jackpot with her. Her cakes just had that 'home-baked' taste to them… and why wouldn't they? She bakes them in her home! And to add to our sweet victory, her prices were well within our budget. We smugly bypassed the $5.00-$7.00/slice 'real' bakeries were offering and laughed all the way to the bank with our $3.00/slice of heaven. By the way, our top tier didn't even last until our 1-year anniversary. We ended up scarfing it down only days after the wedding. Can you blame us?
Music:
We hired Travis from Avalanche Entertainment. He provided music for both the ceremony and reception. While Avalanche has a massive catalog of songs, I stumped Travis with a bunch of my obscure song selections, so I ended up creating a playlist on my iPod for him to use during the reception. I'm an indie artist, go figure.
Here's our song list:
Guest arrival:
(Today I Met) The Boy I'm Gonna Marry – The Crystals
A Wink and a Smile – Harry Connick, Jr.
A Tisket A Tasket – Ella Fitzgerald
Processional:
Bridal party enters to: Somewhere Over the Rainbow – Israel Kamakawiwo'ole
Bride walks down the aisle to: Pachelbel's Canon in D – English Concert and Trevork Pinnock
Ceremony musicians performed "Lovely Tonight" by Joshua Radin
Recessional:
Signed, Sealed, Delivered – Stevie Wonder
Cocktail Music:
L-O-V-E – Michael Buble
Let's Fall In Love – Diana Krall
Dances:
First dance: Everything – Michael Buble
Father/daughter: Butterfly Kisses – Bob Carlisle (verrrrry long song… I recommend cutting this down to 1 or 2 verses!)
Mother/son: Goodnight, My Love – Harry Connick, Jr.
Last dance: Into the Mystic – Van Morrison
Cake cutting:
(This Will Be) An Everlasting Love – Natalie Cole
Reception Music:
Adele – Right As Rain
Chantal Kreviazuk – Feels Like Home
Harry Connick, Jr. – You Didn't Know Me
Harry Connick, Jr. – For Once In My Life
Harry Connick, Jr. – She Belongs To Me
Imogen Heap – Goodnight and Go
Jason Mraz – I'm Yours
John Mayer – Gravity
The Weepies – Take It From Me
Deb Talan – A Kinder Columbus
Ingrid Michaelson – You and I
Susie Suh – Light On My Shoulder
Teitur – Poetry and Aeroplanes
Joy Williams – You're My Favorite
Jonatha Brooke – Nothing Sacred
Norah Jones – Come Away With Me
Nat King Cole – Embraceable You
Michael Buble – I've Got the World On a String
Tim Myers – Brand New Day
Ronny and the Daytonas – GTO (this was Adam's dad's hit song – he was a musician back in the day)
And of course, there was dancing. And more dancing. In addition to my song selection, Travis played the usual party hits to get people on the dance floor. And yes, much to my dismay, the Electric Slide was played (and danced to, quite enthusiastically).
Bouquet & Garter Toss:
It's a Filipino tradition for the bride to give her bouquet to her mother, which is what I did instead of tossing it to a bunch of already married ladies. Also, I decided to forego anything to do with a garter, because seriously? I think it's tacky and uncomfortable for everyone. No, thank you.
Wedding Bands:
My wedding band is actually made up of four separate, stackable diamond bands from Genesis Diamonds in Nashville. Each band is different and I love the mixmatchy-ness (yes, that's a technical term) of it, should I choose to wear one, two, or all of them. And with all four rings together, it's got the thickness I want, but still looks delicate. We purchased Adam's wedding band from Forever Metals. It's the Kana ring, a 13mm (the thickest width we could find!) flat, black tungsten carbide ring with polished beveled edges. Also, something worth noting: when you're working with thicker bands like we have, you actually need to go up in size to get a comfortable fit.
Photography:
Jory Cordy did an amazing job, and though he certainly didn't come cheap, photography was the one place I wasn't willing to cut corners on.
Stationery:
I designed, created, and assembled all of our save the dates magnets, RSVP cards, wedding invitations, dinner menus, escort cards, and programs. 
The getaway car bike:
There was only one choice when it came to choosing the getaway vehicle, since Adam is a motorcycle fanatic (he owns two at the moment). We zoomed away on Adam's white Harley Road King Police Bike, of course!
Honeymoon:
We have yet to take ours, but we plan on visiting Vancouver someday!