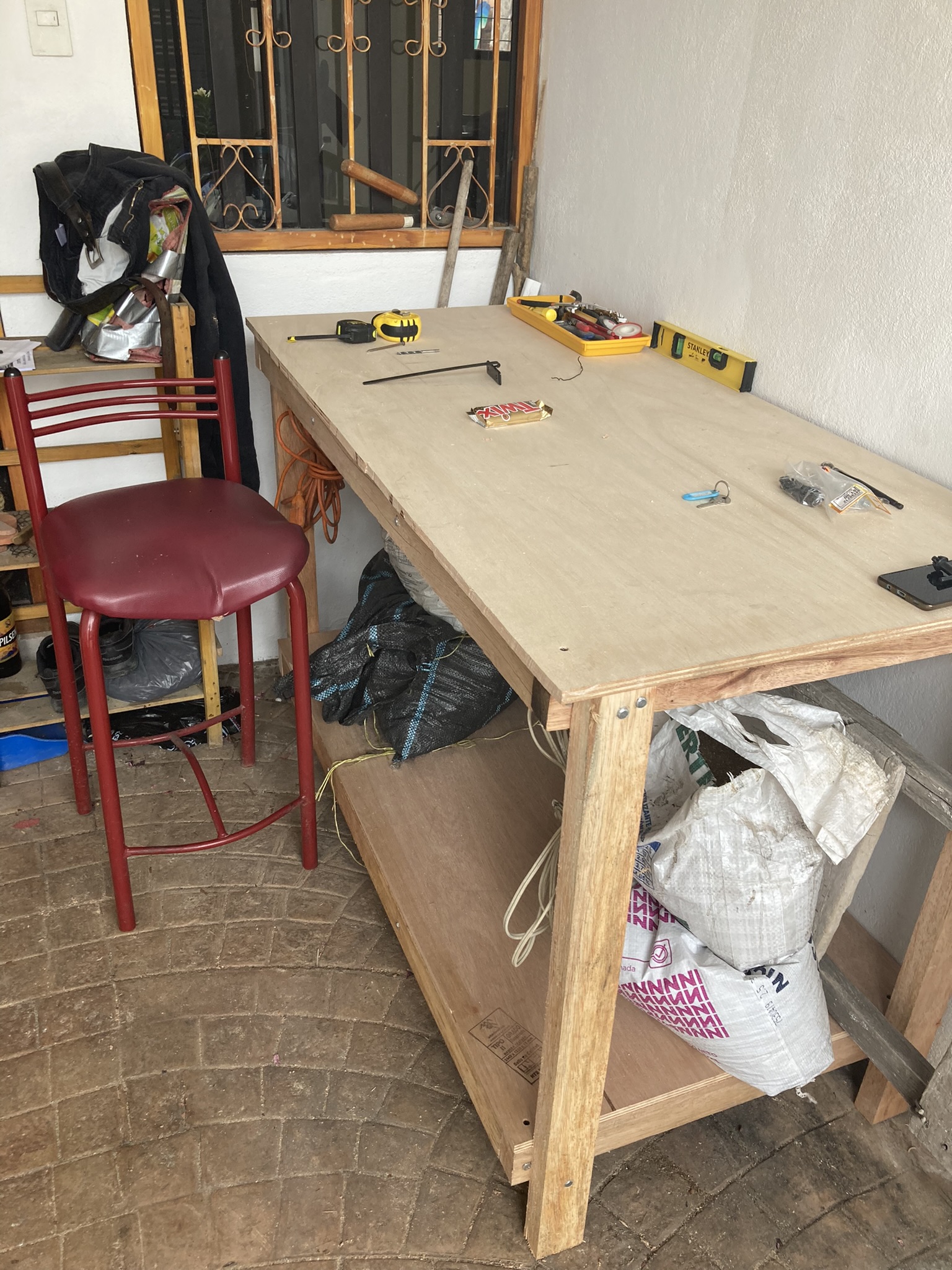 Submitted by Bill Fox
Estimated Cost: $140 (Ecuador)
JenWoodhouse.com Plan Used: https://jenwoodhouse.com/simple-workbench-plans/
About the Project:
I built the workbench following your plans and it turned out great. This is a 2 man job in my opinion, and I had a friend (Rene) help me. I am in Ecuador and plywood is expensive here, I bought 2 sheets at $40 each, plus the 2×4's and hardware. We put this together in one morning working as a team (my Spanish is poor, his English is better, but we got it done amigos). Interestingly, I have enough plywood leftover to make two kids workbenches and I have 2 kids in mind and I will downsize the plans accordingly. I have built many things and this was a fun project.