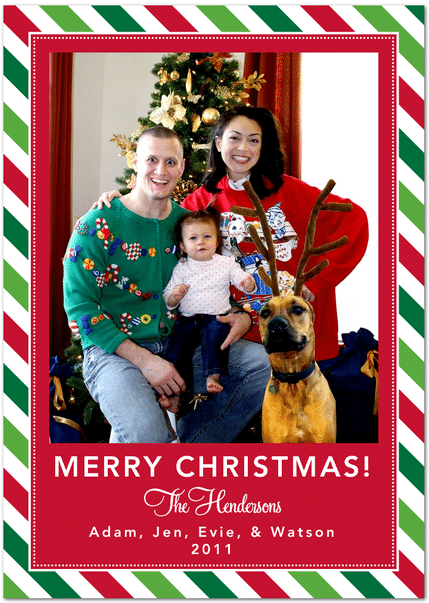 A few things:
Yes, this really is our Christmas card.
Yes, we actually mailed it out to people we know.
Yes, Adam's sweater is 5 sizes too small and is missing a button.
Yes, Jen's sweatshirt is 5 sizes too big and has a mock turtleneck sewn in (don't knock it, it's efficient).
Yes, Jen and Evie are rockin' the side ponytail (we're single-handedly bringing it back, mark my words).
No, Watson is not missing his ears. They're just pulled back because he is terribly embarrassed.
Merry Christmas, y'all! And try not to let Adam's crazy eyes keep you up at night. Sleep well.