Happy Friday, House of Wood friends! It's Maritza from Maritza Lisa and today I wanted to share these DIY Gift Card Holders with you. It's that time of year for us here in Maryland as school winds down and summer (yay!) vacation is upon us. My boys love summer, but they get so sad when they have to say goodbye to their teachers. Every year, we make our own gift card holders just to add a little handmade touch to their gifts. Then we fill them with sweet notes and gift cards from favorite stores so that they can buy something fun after a year of teaching and molding young minds.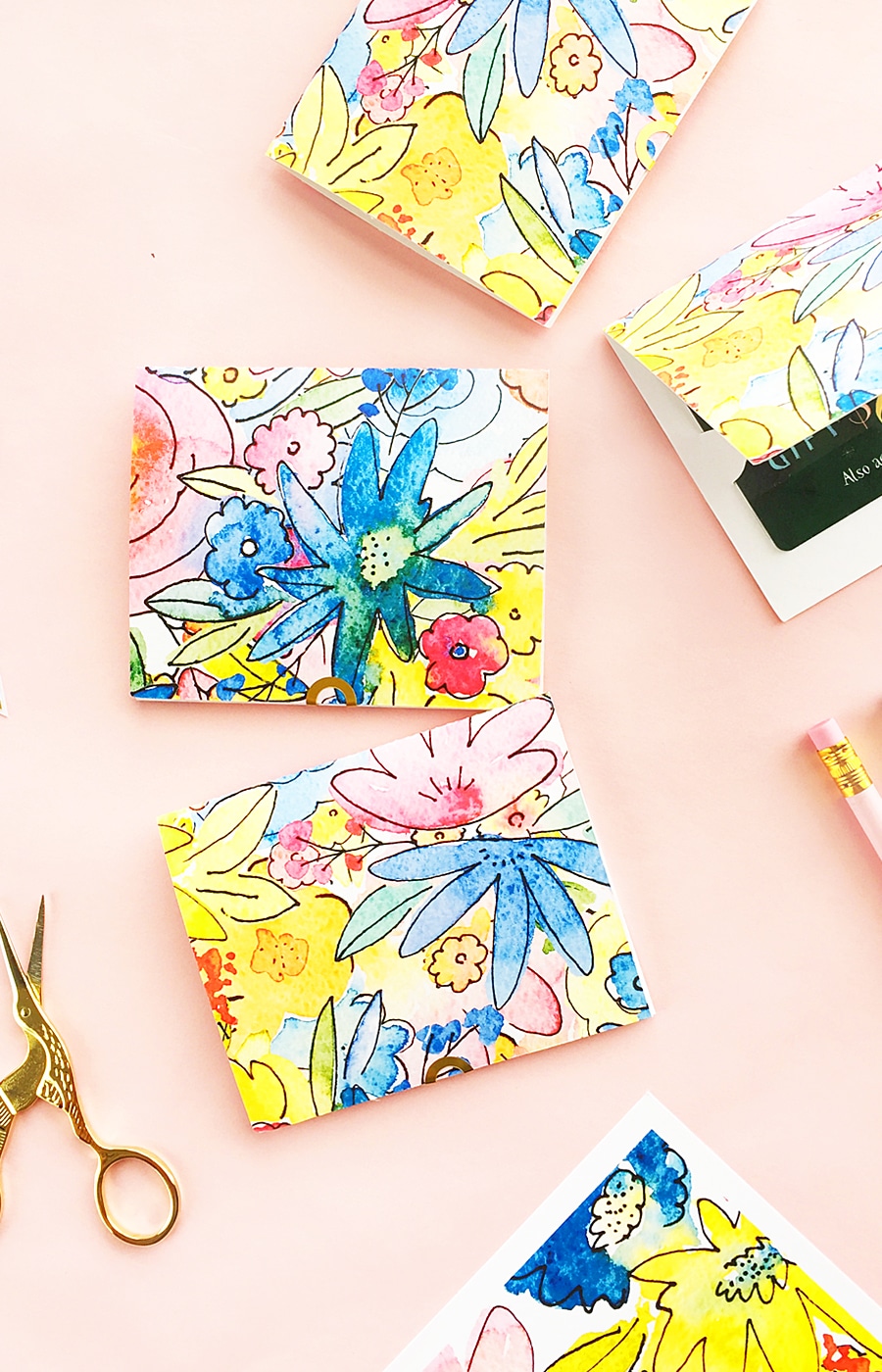 I've included a template below for your to print onto patterned card stock or Bristol paper (a thicker card stock). Be creative! Let's begin…
What You Need to make a DIY Gift Card Holder:
Printer
Floral patterned cardstock
Craft knife and cutting board
Gold or silver stickers to seal the cards
If you are making your own floral pattern, you will also need:
Graphic software (I used Silhouette Studio – there is a free version)
Floral .png images (I got mine on Creative Market)
Instructions – to make your own patterned paper:
In your graphic software create a large rectangle (8.5 x 11 in) and fill with color
Add your floral .png images on top of your rectangle
Resize, replicate and arrange the images into a pattern
Send to print on card stock
Instructions – to make the DIY Gift Card Holder:
Feed your patterned cardstock into your printer so that the blank side will be printed on
Open the Gift card template
Send to print on the patterned cardstock
Using your craft knife and cutting board, cut along the solid lines and fold along the dashed lines
Fill out your tag with a thank you message and insert the gift card between the 2 tabs
Seal with a gold or silver sticker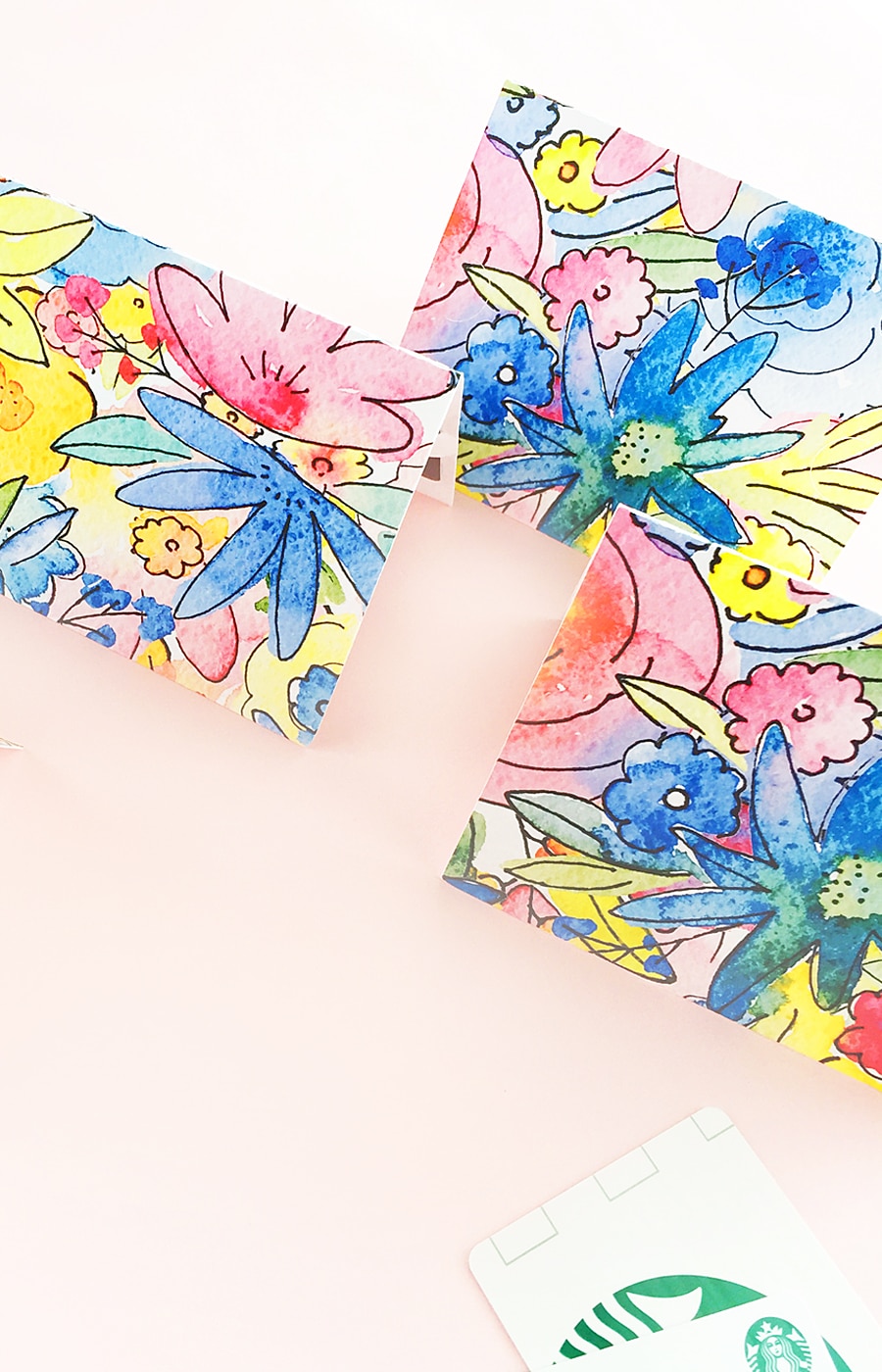 Pretty, right? Make as many as you like and send these little gems along with your little ones on the last week of school. The beauty of making your own designs is that you can change the backgrounds, florals, and patterns all year long! Keep the template and reuse it for any occasion. Thanks so much for reading and making with me – I can't wait to hear how your pretty DIY gift card holders turned out!