If you are like me and love all things tropical and all things stationery, why not make a DIY with both? Today, let's make a DIY Pineapple Notebook with printable tattoo paper!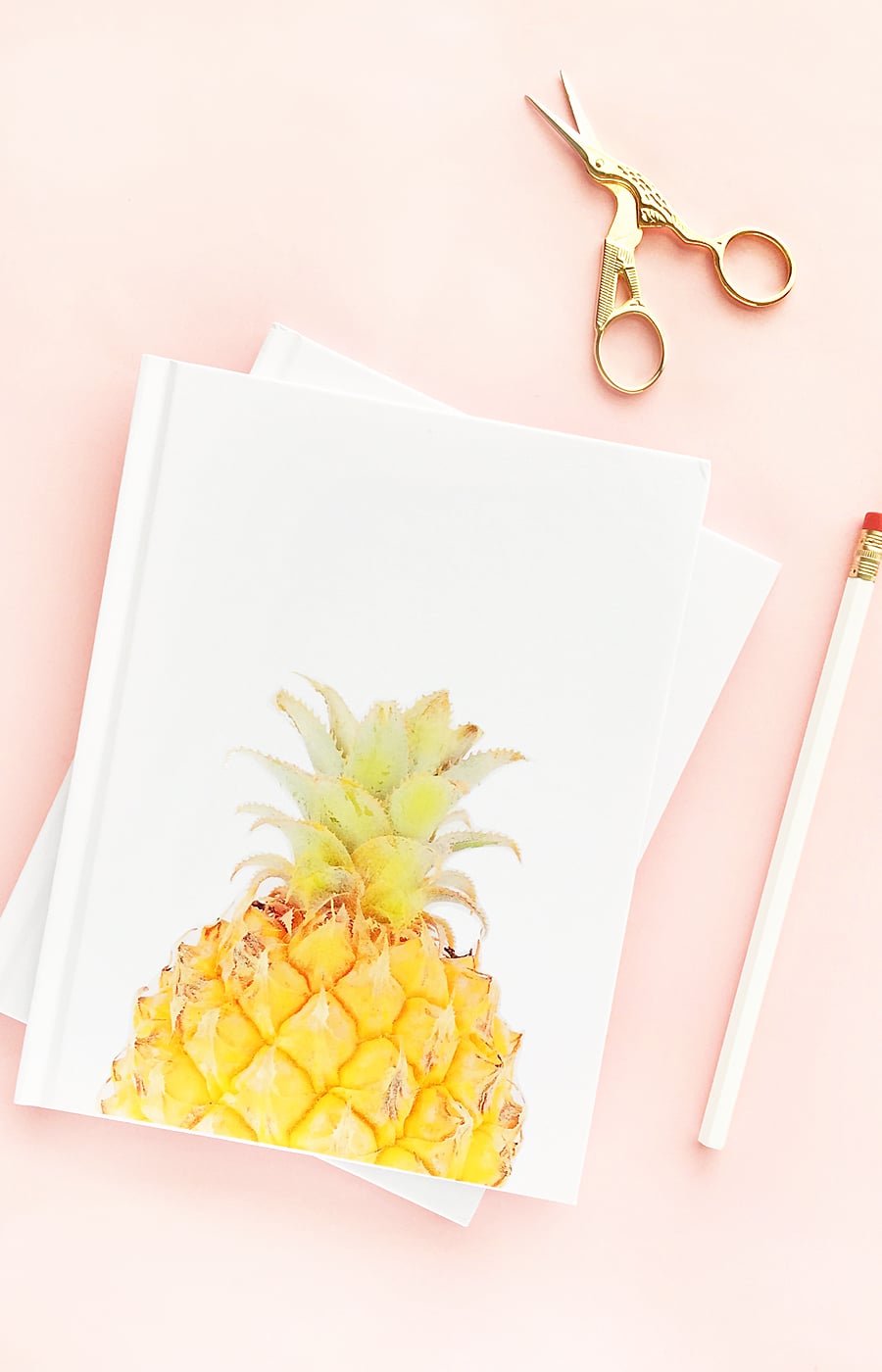 It's Maritza from Maritza Lisa and for today's DIY project, we're making a DIY Pineapple Notebook with printable tattoo paper. It's one of my favorite mediums to work with – it's an easy way to transfer images to hard, smooth surfaces. Such a wonderful and versatile product that's perfect for today's tutorial.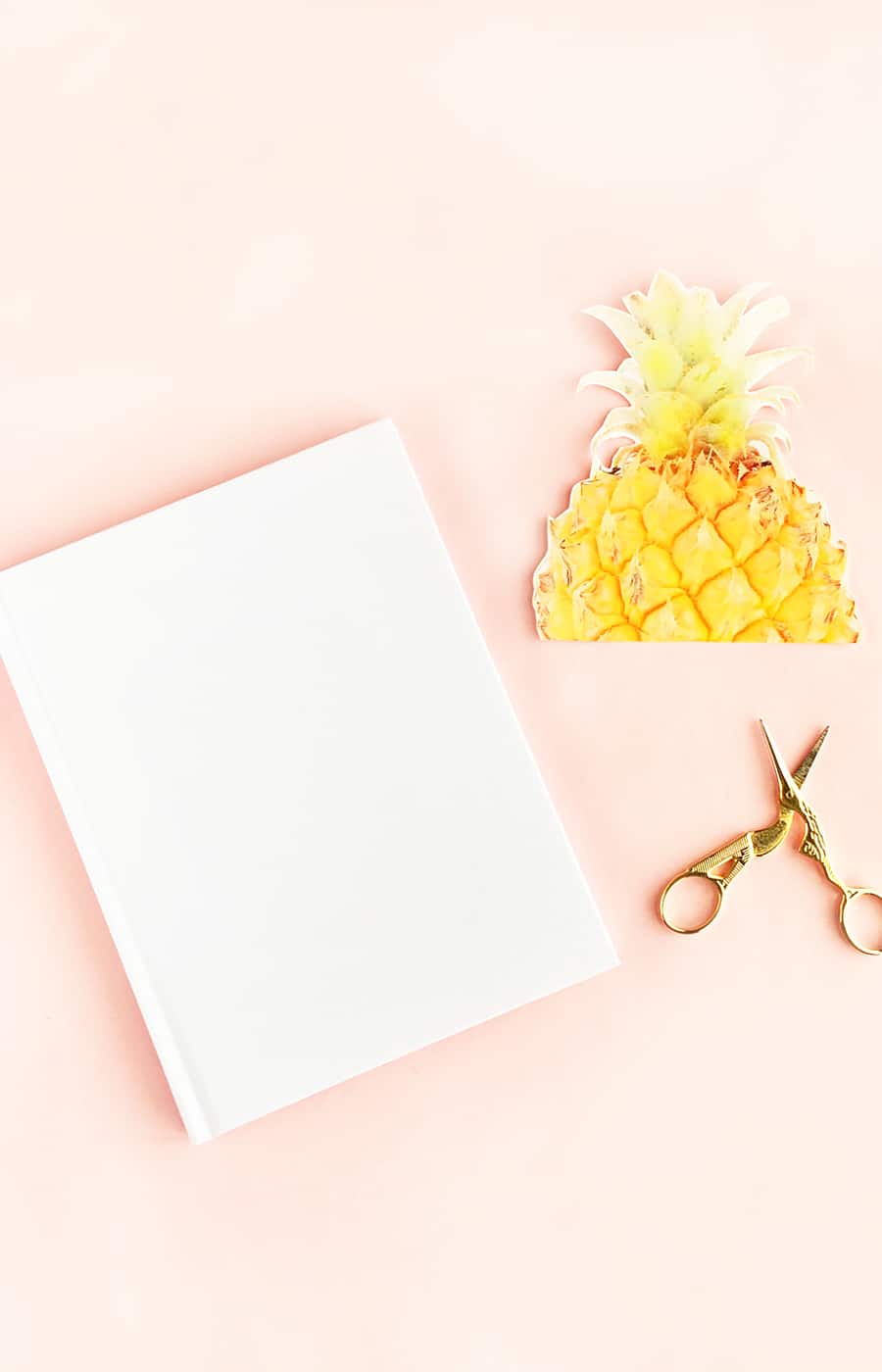 Supplies:
Pineapple
White poster board
Camera
Graphic software
Printer
Printable Tattoo Paper (I use the Silhouette brand)
Scissors
Wet cloth
White hardcover notebook
Scraper (or the edge of a ruler)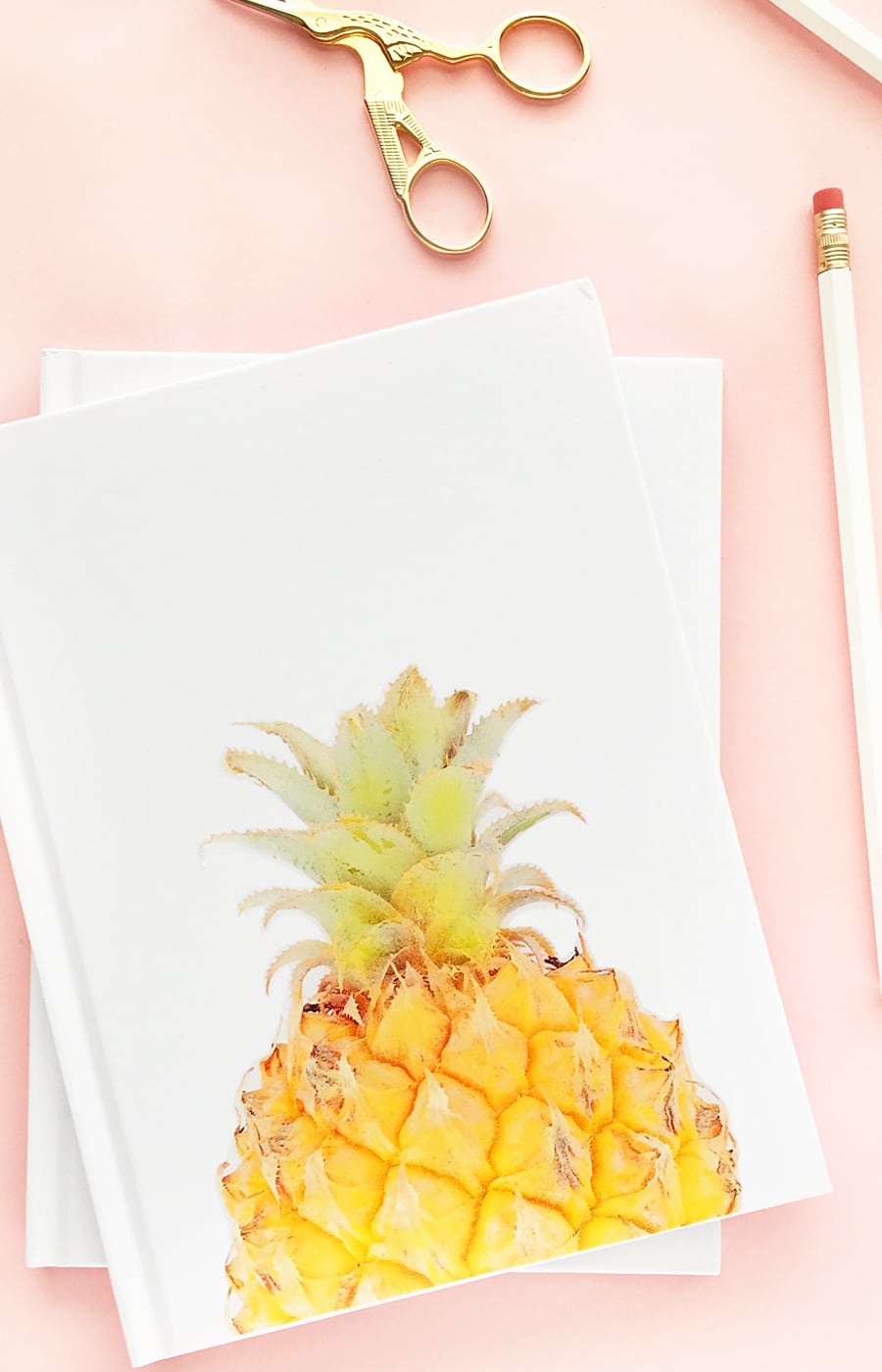 Instructions:
Take a picture of the pineapple against the white poster board
Open the pineapple image in your graphic software
Using your graphic software or app, manipulate the image to your liking (brighten, filter, crop, etc)
Resize your image so that it can fit on the cover of your white notebook
Mirror the pineapple image
Send your image to print on your tattoo paper
Follow the directions on your tattoo paper package, and apply the clear adhesive sheet. Use your scraper or ruler to smooth the bubbles out
Cut closely around your pineapple image
Remove the clear adhesive paper, and apply the pineapple tattoo face down to your book cover with a wet towel
Optional: apply a clear sealant to the tattooed image (this will help make the tattoo last longer)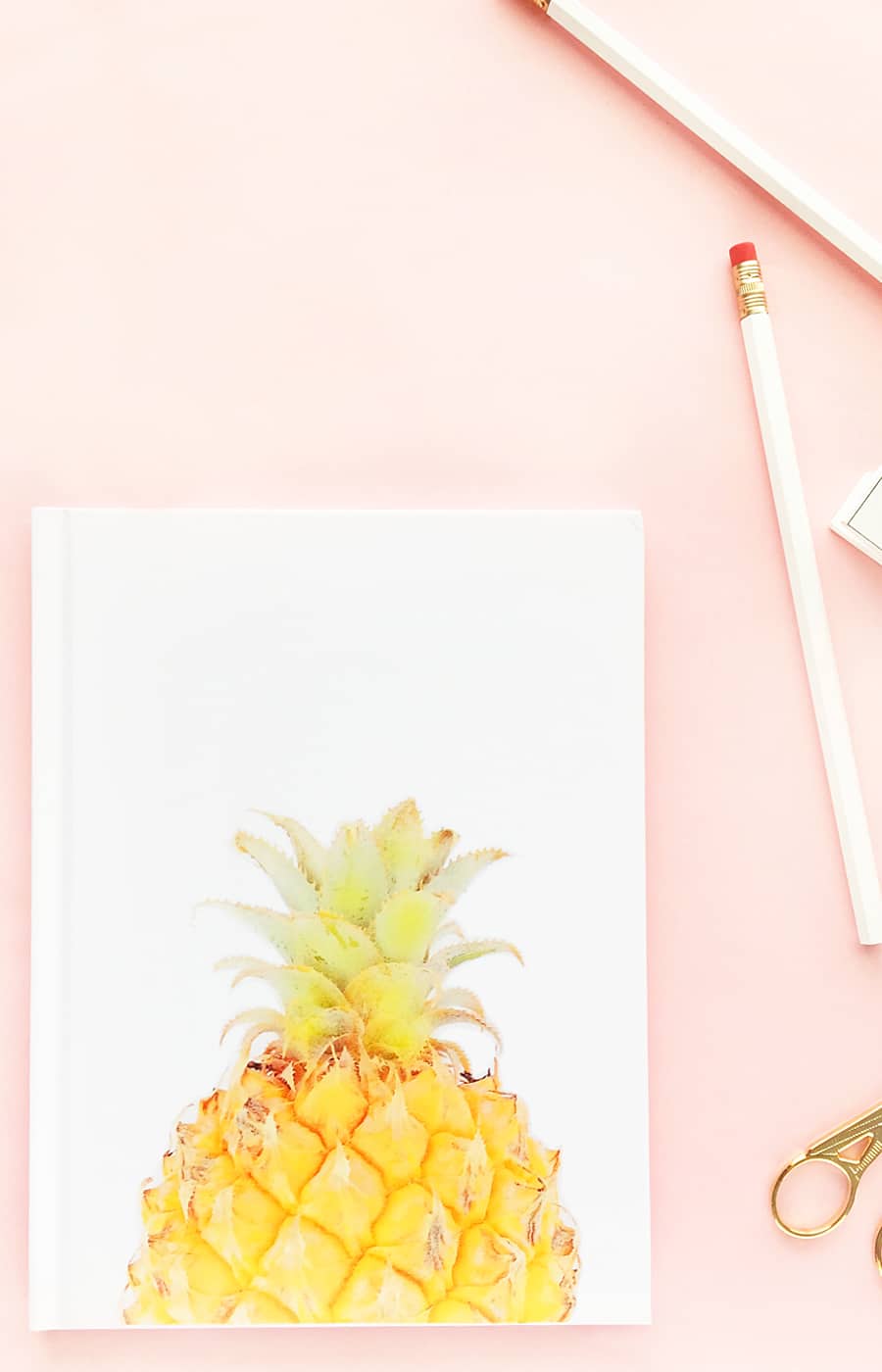 Cute, right? Now you have a beautiful and tropical addition to your stationery stash. Now that you have mastered one, you can also make a few more as gifts! Pineapples, flamingos, avocados… you can choose any graphic that suits you – the possibilities are endless! Hopefully this DIY Pineapple Notebook tutorial has introduced you to a new medium and you're inspired to customize and decorate your journals and other favorite things! Thanks for reading, friends!
Pin it for later!