*This post is sponsored by The Home Depot.
A trusty level is something every homeowner, DIYer, and professional should have in their toolbox. We use ours when hanging pictures, curtains, headboards… you name it. We've been using this new Empire True Blue digital level for several projects around the house, and it is fancy! I never knew what I was missing with my old traditional bubble level!
The level of precision is pretty impressive – a lot of thought went into its design. This level will take you to a whole 'nother level.
(Okay, I'm done with the puns.)
It works straight out of the box – as soon as you hit the power button, the large, back-lit digital reading is auto-calibrated and ready to measure with precision accuracy. It takes all of the guess work out of reading where the bubble is on the vial. The bubble is still there, but if you're wanting absolute precision – we're talking 0.0005 in. – the digital screen will give you that. The screen is also larger and easier to read than the tiny bubble.
We used it when we were building the triple bunk bed and hanging the curtains for it. As you can see, it's so much easier to read from a distance using the digital screen rather than the tiny bubble, right?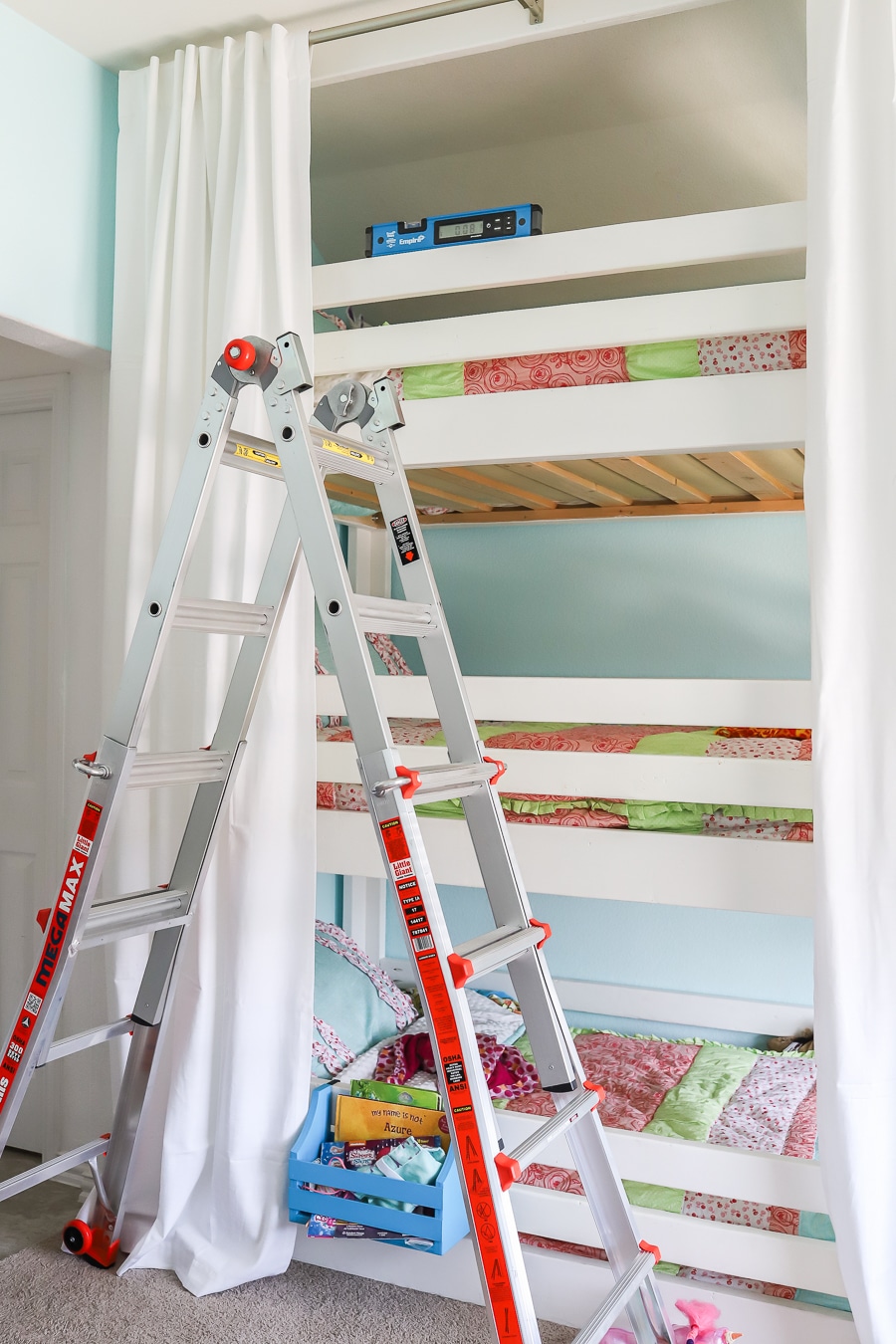 And when you can't have eyes on the level, there's also an audio indicator – a continuous, steady tone when in level, and a progressive beep as you approach level or plumb. This is especially helpful when the level is not easily visible.
Another handy feature is the top read digital display, so you can view the reading from overhead.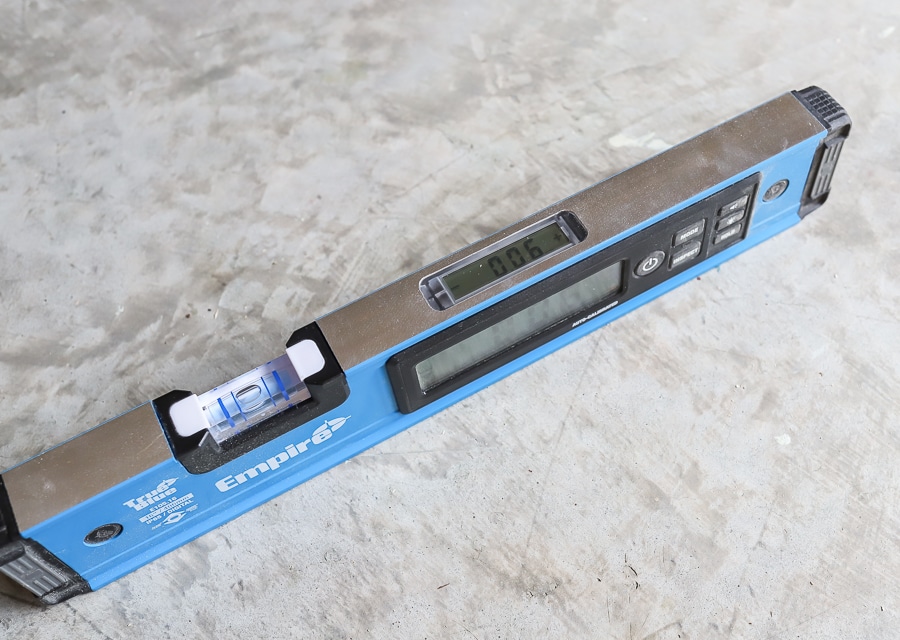 It has 7 measuring modes: inspect mode, which is great for repeat inspection of grade measurements, degree (rough-in mode) in inches/feet in both fractional and decimal, millimeters/meters, percentage, and degrees in hundredths and tenths.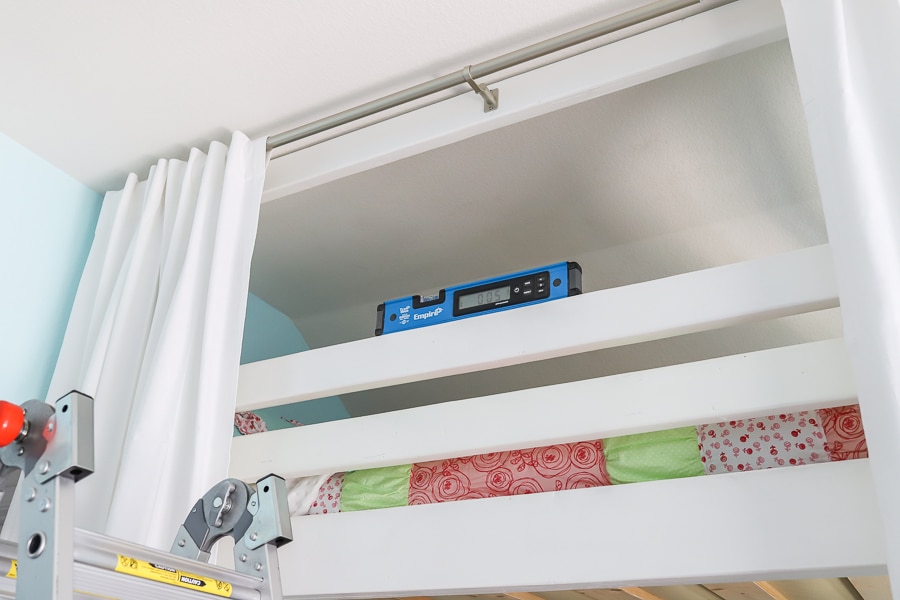 We're currently building an entertainment center and I used this digital level to ensure that my shelves were straight. The perfectionist in me just loves seeing that 0.00 reading.
If you're in the market for a level with precision accuracy and thoughtful design, check out the new Empire True Blue Digital Box Level.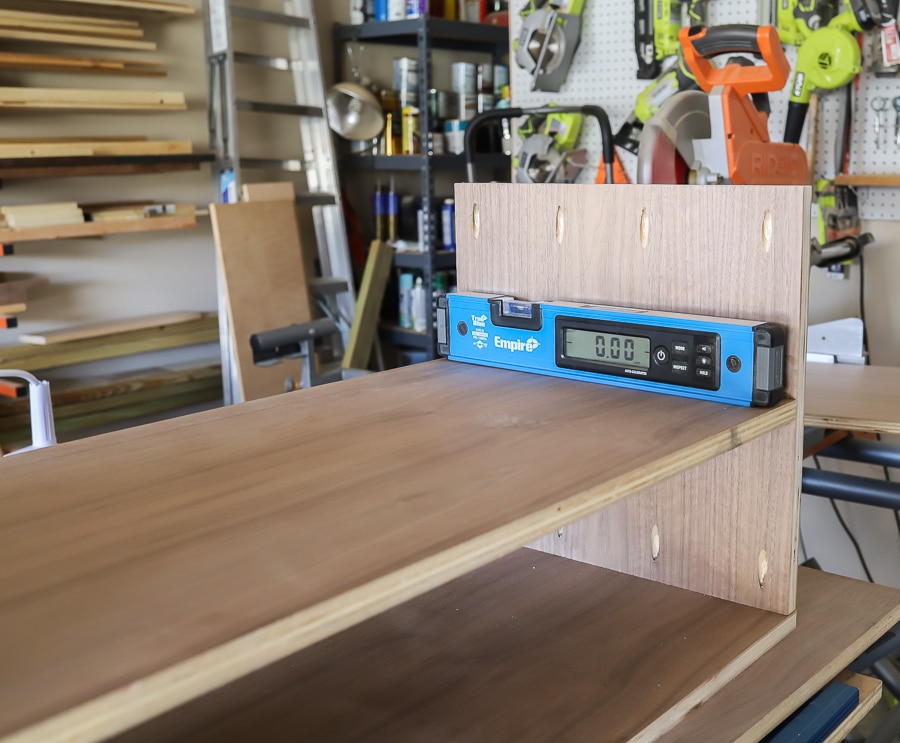 *I acknowledge that The Home Depot is partnering with me to participate in the ProSpective 2018 Campaign. As a part of the Program, I am receiving compensation in the form of products and services, for the purpose of promoting The Home Depot. All expressed opinions and experiences are my own words. My post complies with the Word Of Mouth Marketing Association (WOMMA) Ethics Code and applicable Federal Trade Commission guidelines. This post contains affiliate links. To read my full disclosure policy, please click here.